You're ready.
You're sold on the intermittent fasting lifestyle and reap all of its amazing benefits. It can be life changing. The problem is, you can't fast forever. You still need to eat. You can easily undo all the benefits of intermittent fasting if you have a shitty diet.
In this video, I'm gonna show you what to eat when intermittent fasting to maximize your results. This is the exact same list of foods that I give to my private coaching clients and they've all gone to see some amazing results. So you know it works.

So make sure you stick around until the end of the video because I have an intermittent fasting meal plan PDF that you can download for free. Alright, let's dive in.
Why intermittent fasting works so well
In my opinion, intermittent fasting is the most effective and sustainable method of weight loss. Because, it's not really a diet. Right? It's more of a lifestyle. And the concept is pretty simple. You fast intermittently for a certain period of time whether that's 16, 20, or 24 hours and let your body use your fat stores for energy, then you have a specific eating window to eat food.
So let's talk about the eating part because intermittent fasting works for weight loss but it doesn't just give you the green light to hit up your local all you can eat joint once you break your fast. It doesn't work like that. There's definitely a way to eat to maximize your results. And this is something that I get asked all the time. What am I supposed to eat when I break my fast? Here's a closer look at some of my favourite foods that I regularly reach for on a daily basis.
What To Eat When Intermittent Fasting
Plants And Animals
First things first. We evolved to eat plants and animals so we'll start with that. And if you're watching this and you're vegan. I'm sorry. I hope we can still be friends.
Ever heard of the saying you are what you eat? And that's true. But a better version of that saying is you are what you eat ate. It's important that they come from as many high quality sources as possible. This principle applies to all the foods that I'm gonna talk about by the way.
In a perfect world, you're eating organic, wild caught, and grass fed. But that's not always possible for everyone. If I don't have access to organic and grass fed for example, and there's a world of difference between grain vs grass fed meat by the way. I usually buy a lean cut of beef or lean ground beef and I just add grass fed butter to it. That way, I know that the saturated fat in my meat is coming from a good source.
Butter
Speaking of butter. Butter is delicious and high in saturated fat. Again, you wanna buy grass fed butter if you have the ability to do so. No, it doesn't jack up your cholesterol levels and it definitely doesn't clog your arteries. Listen, fat isn't bad for you. Let's just that out of the way.
I have a separate video that explains this in further detail if you wanna know more about it. For now, you just need to take my word that fat doesn't make you fat. If anything, if you're not eating enough fat, you're probably fat.
Plus, everything tastes better with butter. That's kind of a universally accepted truth. It's great for cooking. It's a good source of vitamin A, which is a fat-soluble vitamin needed for skin health, immune function, and healthy vision. It also contains vitamin E, which supports heart health and acts as an antioxidant to protect your cells against damage caused by molecules called free radicals.
Additionally, butter contains small amounts of other nutrients, including riboflavin, niacin, calcium, and phosphorus. And no, margarine is not the same. Margarine is a highly processed food like product made from vegetable oils and is highly inflammatory. And no, I don't care if you believe it's not butter. That stuff is toxic. If you still have it in your fridge, toss it. Your body will thank you for it.
Bacon
Next, let's talk about bacon. It's one of God's greatest gift to humans. That and women. Bacon is a staple in my diet. It's delicious. I don't think I need to convince you that you should be eating it. And no, you can't convince me that turkey bacon is better unless you like the taste of cardboard box. Because that's what turkey bacon tastes like.
Now, a lot of people shy away from bacon because it's fatty so let's talk about that real quick. The fats in bacon are about 50% monounsaturated and a large part of those is oleic acid. The same fatty acid that olive oil is praised for and generally considered "heart-healthy". Then about 40% is saturated fat, accompanied by a decent amount of cholesterol. And if you're still one of those people with fat phobia, no, saturated fat and cholesterol is not bad for you.
There are tons of research out there that actually shows the more saturated fat and cholesterol you eat, the lower your risk of heart disease. Again, check out my video about how eating fat doesn't make you fat. Listen, there are three things you don't cheap out on in life. Your haircut, your tattoo artist, and bacon. Seriously. Have ever had cheap bacon? It's no bueno. Buy the good stuff.
Yogurt
Next, you should be eating whole fat yogurt or full fat dairy of any kind. First of all, let's get one important thing out of the way. Non fat dairy or reduced fat version of any kind of food is BS. Because if you cut out the fat from food, then you have to replace it with something else to make it taste good and that something else is sugar. If you look at the labels of non fat yogurt or skim milk for example, you'll be shocked by how much sugar is in there. So no more skinny vanilla lattes for you. And have you ever tried low fat cheese? It tastes like crap.
Now let's talk about whole fat yogurt. Specifcally, greek yogurt. And if you've never tried it, you're in for a treat. It's like eating ice cream guilt free.
Greek yogurt is different from other yogurts because it goes through a straining process to remove the whey. Whey is a liquid that contains lactose, a natural sugar found in milk. Why is removing whey a good thing? Well, approximately 65 percent of the human population has a reduced ability to digest lactose after infancy. And if you're lactose intolerant, you'll know exactly what I'm talking about. Lactose is no good for your stomach. That's why greek yogurt is the bomb. It also contains probiotics which are good bacteria that restores a healthy bacterial balance within the gut. Improving your gut health is a whole other world but just take my word that probiotics are good for you. Greek yogurt is also an excellent source of calcium which can help improve bone health.
Eggs
Next, let's talk about eggs. This is kind of a no brainer but eggs should be a staple in your diet. And in a perfect world, you're eating organic eggs from happy nesting chickens. If not, try to at least buy ones that are enriched with omega-3 for it's anti inflammatory benefits. It's a little more expensive but it's worth it. I mean, your health depends on it.
The humble egg is literally one of the most nutritious foods on the planet.
It's got tons of good fat, it's got cholesterol and vitamins, and a decent amount of protein. And the yolk specifically is actually the healthiest part of the egg because that's where all the nutrients are, 13 vitamins and minerals specifically, including things like lutein, which is often referred to as the eye vitamin and is great for brain development. You can also find cholein which is also crucial for brain development, healthy liver function, nerve function, and muscle movement, as well as supporting energy levels and maintaining a healthy metabolism. It's literally the perfect food and it's delicious.
Vegetables
Okay now let's talk about vegetables. Everyone knows that eating vegetables has profound health benefits. That's another generally accepted truth. But not all vegetables are created equal. Some are better than others. You wanna limit your starchy vegetables like beans, butternut squash, chick peas, and potatoes.
Instead, you wanna stick to green leafy cruciferous vegetables. These include broccoli, brussel sprouts, cabbage, cauliflower, kale, radish, rutabaga, turnip and arugula. What makes this group of veggies so special? They all contain something called Sulforaphane. Sephora-what? Sulforaphane is a phytochemical and is increasingly referred to as an anticancer compound. This reputuation is linked mainly to sulforaphane's potent antioxidant and antiflammatory properties.
Now let's give some extra love to one of my favourite vegetables. And that's the humble but super awesome cauliflower. It's kinda become the grain of vegetables  but with the added benefit of 900% fewer carbs than rice. 900%! It's the best! Cauliflower can be prepared in many different ways. You can steam it, you can make cauliflower rice, cauliflower pizza crust, cauliflower jackets, cauliflower cars, cauliflower anything!
Fruits
Now, what about fruit? What I'm about to tell you is a little controversial but here's the problem with fruit. Fruit is high in carbs. That's a fact. A lot of people are under the impression that you don't have to count the carbs in fruit because it's "natural". It doesn't matter. Yes, it has the added benefit of fiber but your body still has to process that sugar. Think of fruit as nature's version of candy. Now I'm not saying fruit is bad. But if your goal is fat loss, and you wanna eat fruit, try to stick to ones that are low in carbs like berries and kiwis for example and try to keep it to 100g total daily.
Having said all that, there are some exceptions when it comes to fruit and avocado happens to be one of them. Avocado is a pretty unique fruit. While most fruit consists of carbs primarily, avocado is rich in heart healthy monounsaturated fat. It's creamy, fatty, and delicious. It's rich in antioxidants and it's packed with good saturated fats and twenty other vitamins, minerals, and micronutrients. It also contains fiber which helps with digestion. It's often referred to as a superfood. It can be added to a lot of dishes because of its good flavour and rich texture. It also happens to be the main ingredient in guacamole. Need I say more?
Treats
Now let's talk about treats. Specifically, the underrated and under appreciated dark chocolate. Now I'm with you. Dark chocolate used to be the reason why I had trust issues. You think you're eating milk chocolate, you take a bite, and you realize you made a huge mistake. But let me argue for dark chocolate here. Dark chocolate is full or antioxidants, fibre, and minerals. It's actually one of the best sources of antioxidants on the planet.
One study showed that dark chocolate had more antioxidant activity, polyphenols and flavanols than any other fruits tested, which included blueberries and acai berries. Yup it's better than the all mighty acai berry when it comes to antioxidants. It contains a decent amount of soluble fiber and is loaded with minerals like iron, magnesium, copper, manganese, potassium, phosphorus, zinc, and selenium. Basically, dark chocolate is awesome.
Listen, I love milk chocolate just like any other human being but much of the healthy cacao has been stripped away from it and has been replaced by sugar. There's definitely an adjustment period when you switch from milk chocolate to dark chocolate. It's kind of an acquired taste but you'll get used to it eventually. Try to buy at least 85% cacao or you can be brave and go 90%. You'll come around to it.
Nuts
Next, let's talk about nuts. Nuts are antioxidant powerhouses. Antioxidants, including the polyphenols in nuts, can combat oxidative stress by neutralizing free radicals which are unstable molecules that may cause cell damage and increase your risk of disease. Like avocado, nuts are full of mono and polyunsaturated fats as well as a variety of vitamins and minerals. And they make for a great snack. Almonds, pistachios, cashews, walnuts, and macadamia nuts are great options in case you're wondering.
Cooking Oil
Okay let's quickly talk about cooking oil. Because you gotta cook your food with something. Olive Oil, coconut oil, avocado oil, and butter, should be your only options when it comes to cooking oil. Sunflower oil, canola oil, grape seed and other types of seed oil belong in the garbage. There's a reason why they're so cheap.
Long story short, canola oil and the likes are highly processed and are high in omega-6 which are highly inflammatory and opens pandora's box to all sorts of disease. It becomes toxic when heated at high temperatures. It's just not made for human consumption. So if you have those cheap oils at home, just toss it out.
What you shouldn't drink. Ever.
Now, you probably noticed that I didn't put soda, juice, or flavoured drinks of any kind. And for good reason. Listen, If you decide to ignore everything I've said so far, it won't hurt my feelings. Don't worry. And do just one thing for your nutrition, this is it.
For crying out loud, stop drinking soda and stop giving soda to your kids. Sugar sweetened beverages contribute to a staggering 60% increase in childhood obesity. It's the same thing with adult obesity. You need to give your kid and yourself for that matter, a fighting chance here. Sugar sweetened drinks that uses fructose like fruit juice concentrates and high fructose corn syrup are the worst when it comes to this. And most sodas contain one or the other. You're literally drinking liquid sugar. Stop. Just stop. You can't possibly think that drinking that stuff is good for you. There is literally nothing beneficial when it comes to drinking soda. It makes you fat and sick. Okay, rant over.
Intermittent fasting meal plan
Check the video above for a sample meal plan using some of the foods from that list just to give you an idea of how much of it you should be eating. And I'm using an app called MyFitnessPal for this. So, this meal plan is based on a 16 hour fast so I skip breakfast and I eat two big meals.
Now one of the things that kinda sticks out here is that my meals are super simple. I'm a busy guy just like a lot of people and I don't have time to prep fancy meals. I try to stick to single ingredient types of food to keep things simple. If you have more time in your hands, by all means, get creative and make yourself something delicious.
Now, if we look at the macros ratio of this meal, it's high fat, low carb, and moderate protein. If we're talking about macros ratio for anyone who likes to track their macros, and you should, you wanna go around 70% fat, 20% protein, and around 10% carbs. So we're talking about a high fat, very low carb, and moderate protein diet. Also known as the Ketogenic Diet. The complete opposite of the standard American diet.
Because when you restrict carbs and give your body mainly fat to burn, it adapts to become very good at using fat for energy. You become a fat burner and if you give your body 50g of carbs or less, your body enters a state called ketosis and this is when you get into advanced fat loss territory. This diet is more commonly referred to as the Ketogenic diet.
Why is that important?
Combining intermittent fasting and the Keto Diet
Well, one of the side effects of intermittent fasting is that it puts you in ketosis, right? That's a good thing. That means that your body is burning fat for energy when you don't eat. But you can't fast forever. You still need to eat. And that's the food list that I'm about to give you comes in.
So if you combine intermittent fasting with a diet that keeps you in ketosis, the Ketogenic diet, then you stay in that fat burning state all the time. You become an unstoppable fat burning machine. And if you're trying to lose weight, I don't think there's a better combination out there. I personally think that it's the holy grail of weight loss. And that's when you see all these crazy transformations out there. Check this out if you wanna know more about combining intermittent fasting with the Ketogenic Diet.
As always, if this was helpful, share it with a friend who could benefit from it as well!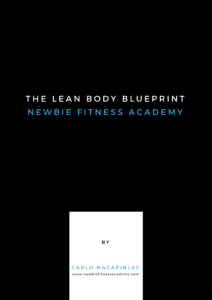 Need More Help?
Use this simple 4-step process to melt ALL the fat around your stomach and look good shirtless WITHOUT going on a crazy diet or wasting hours at the gym. Get the Lean Body Blueprint here for free!