The best time to eat carbs?
In life, timing is everything.  Yes, an optimal carb timing period actually exists. 
Make sure to read until the end because I'm gonna show you some advanced strategies you can use around your meal time. So you can return to fat burning as quickly as possible after eating carbs.
Here's What You'll Learn:
hide
The BEST Time To Eat Carbs
My main focus these days is longevity while maximizing health span, and following a sustainable dietary approach so I can live my most radical and highest quality life every day.
If it doesn't have to do with those things, I'm not interested. 
If you've been following my channel, you'll know that I've completely switched my paradigm when it comes to carbs. 
A few years ago, I got caught up with the reductionist thinking that came with the Keto dogma. But I'm a truth seeker. I'm willing to admit that my knowledge around that subject wasn't complete. I've changed my mind.
By the way, the people that are completely dug in with their beliefs are the most dangerous people. That means they're not learning.
Not all carbs are bad for you
Far from it. There have been many long lived societies like the kitavans and tukasenta in Papua New Guinea. 
Same thing with the Okinawans and they have the most centenarians per capita on the planet. They eat a lot of root vegetables. I can't just ignore that.
By the way, the claim that the vaunted Blue Zones eat a mostly vegan and vegetarian diet is a scam. I've been to Okinawa and they definitely eat a lot of meat there. 
Paul Saladino has done an amazing job debunking the blue zones. Just like with a lot of garbage "data" in the nutrition industry, it's just cherry picked data. 
For example, they conveniently omitted Hong Kong which just happens to lead the planet in life expectancy. Guess what? They also have some of the highest meat consumption on the planet. They eat over a pound and a half of meat every day.
Again, Japan sits nicely on the number two spot. I've spent a lot of time in both of those countries and I can tell you first hand that they eat a lot of meat and white rice.
Quality is EVERYTHING when it comes to carbs
Going back to carbs, the key is it needs to come from whole foods sources. Quality is EVERYTHING.
Eating sweet potatoes, which is what these long lived societies eat. Versus sweet potato fries which is highly processed and deep fried in toxic seed oils are not the same. 
The long lived societies eat carbs from whole food sources, while we eat it in its refined version laced with seed oils in the West.
The problem is, these "heart healthy" seed oils are everywhere. That's why learning to read labels is a superpower.
Over consumption of industrial seed oils is what's really driving metabolic dysfunction for a lot of people.
The TRUTH about fructose
I've also shifted my stance on natural fructose found in sweet fruit. As well as natural sugar like honey which is made up of fructose and glucose. 
As always, there are levels. There's been a lot of studies done with fructose in isolation which show a worsening of metabolic health. Which is true. 
Meaning, high fructose corn syrup found in pop, candy, cereal, baked goods, white bread, condiments, and even salad dressings.
However, there are also many studies where fructose is given to humans on a food matrix, and it showed to have a completely discordant effect on human health. 
Fructose found in fruit, and even honey, does not induce oxidative damage or an inflammatory response. Listen to that again if you have to.
Not all sugar are created equal. The fructose found in a banana versus the high fructose corn syrup found in a slice of white bread are not the same. 
A tablespoon of table sugar and a tablespoon of honey reacts differently in your body. In fact, raw and organic honey actually has a ton of beneficial microbial properties. 
Carbs can be GOOD for you
Hunter/gatherers like the Hadza in Tanzania rank honey and meat, especially organ meat like liver, as first and second in their food hierarchy. They don't have insulin resistance, obesity, cancer, or CVD.
And they go to town when they find honey. They're not worried about spiking the insulin.
My point is that carbs from whole foods sources, as well as fructose on a food matrix, meaning naturally found in foods like fruit and honey, are not bad for you IF you're metabolically healthy.
Carbs alone does not cause insulin resistance. 
Now that we've established that high quality carbs can be your friend. The question now becomes, when is the best time to eat carbs? 
The BEST time to eat carbs (Use this strategy)
Here's what I've landed on as the best way to incorporate carbs into your diet. 
First, you need to get fat adapted. Meaning you're metabolically flexible. That means you can easily switch back and forth between carbs and fat as a fuel source.
It doesn't matter if you're getting glucose from sushi rice or you're tapping into stored glycogen in your muscles and liver. 
Or you can get fat from butter or you're combusting your own body fat for energy. It's beautiful thing.
You'll never feel "hangry" if you're metabolically flexible. It's kinda the holy grail of weight loss and optimal health. The good thing is that it's actually your birth right. Everyone is born with that machinery. 
The problem is, only 88% of American adults are metabolically healthy. Even people that are in the "normal" weight category. They can still be "over-fat" when it comes to having too much visceral adipose tissue. 
According to Dr. Phil Maffetone, 76% of the world's population is overfat.
So your friend that can eat whatever he/she wants, that person is most likely over-fat on the inside.
The good thing is you overcome "over fatness" and can get fat adapted again in as little as 3-6 weeks if you do things properly.
You can check out my other videos how to achieve metabolic flexibility. You can also work with me and book a free consultation.
Metabolic Flexibility is the key
Once you're metabolically flexible, you can strategically add the carbs back in for dinner. That way, you get the best of both worlds.
You get to top off your mostly depleted glycogen stores at the end of the day. While at the same time, you're still mostly burning fat acids for the majority of the day. 
With a brief stint out of that fat burning state from having a carb re-feed.
You can then ensure that you return quickly to fat burning by doing certain things that make you more insulin sensitive, before your carb re-feed at night.
So before you eat dinner that includes carbs, you should do some form of resistance training or even a HIIT workout. That's gonna drain your muscle glycogen stores and make you more insulin sensitive. 
It basically opens up your muscle "suitcase."
Which means the carbs you consume afterwards are gonna be utilized to fill up your muscle and liver glycogen stores.
You can also do cold thermogenesis by taking a cold shower for 2 minutes. That activates something called brown fat which is very dense in mitochondria. It's a type of fat that burns fat.
You can also take some glucose disposal agent like berberine. 
A more practical way if you don't have access to berberine is when you're out at a restaurant, any decent bar would have bitters. Just get some bitters on ice. You can also just take apple cider vinegar if you're at home.
If you do all those things before your carb re-feed at dinner, it's gonna make you return to fat burning a lot faster. 
Best time to eat carbs – post meal strategy
Then go for a 10-15 walk after dinner to blunt the blood sugar and insulin response. If you go for a 15 minute walk, it can cut that post prandial response by half.
Plus, the carbs you consume with dinner allow for greater serotonin response from those carbs. Resulting in better quality sleep because of melatonin up-regulation that comes from the carb re-feed.
As if that wasn't enough from a practical standpoint. When you have carbs for dinner, you can allow yourself to be more social. Now we're talking about sustainability which is such an important factor for long term success.
What's the most social meal of the day, typically? It's usually dinner, right? It's usually the one you have with your family and friends for socializing.
Dinner is also usually the meal where you have the least control. It's the one that you have when you go to restaurants or when you go to someone's house.
So why not engineer your day so that dinner is the most macro nutrient flexible meal?
Most people can get a good grip on what they have for breakfast and lunch. Personally my breakfast and lunch are the same every day. 
I'll have black coffee with a tiny splash of heavy cream for "breakfast." Then I'll have some eggs, ground beef or burger patty with some squash, or a little bit of sweet potatoes for lunch.
By saving your carbs for dinner, you're just making yourself a funner person to be around socially. Again, that helps with diet sustainability.
You're not always just ordering a piece of steak with some butter when you go out for dinner. Although there's absolutely nothing wrong with that. 
Eating carbs makes any diet more sustainable
This is what I've landed on these days. It's what I tell all my coaching clients. It's the most sustainable approach in my opinion because you get the best of both worlds.
You're giving your body a couple of important signals by doing this. You're on longevity mode for most of the day. And then you're in growth mode for a small window of it. 
I don't wanna get too technical here but this is why you should not fear mTor. A lot of the plant based longevity experts will scare people because meat triggers mTor as if that was a bad thing. 
Do you know what else triggers mTor? Exercise. So are we now saying exercise is bad? Give me a break.
This is also another reason why you should do your workouts in the afternoon. Data shows the best time to perform athletic endeavours is in the afternoon anyway. 
You get into growth mode when you do resistance training. Then have a protein centric meal with carbs afterwards to stimulate muscle and refill your glycogen stores. It's the best of both worlds.
Perfect example was last weekend. I got invited to a house party and my friend made a traditional Jordanian dish. The name literally translated to "turn over" but it was rice and chicken with some spices. It was delicious.
You can bet that before dinner, I went to the gym and did some resistance training. I took a cold shower afterwards. Then, I went to the party.
But the combination of working out and taking a cold shower shifted me into a state where I can have some rice and homemade baklava drizzled with raw and organic honey afterwards, which I absolutely love, and be just fine because I'm super carb sensitive.
It's the same thing if you're eating out at a restaurant. You don't need to be scared of the menu anymore. 
Best carbs to order at a restuarant
Feel free to have sour dough or a gluten free bun if you order a burger. You can have mashed or baked potatoes with your steak. 
What this strategy looks like for me on a regular night is I'll anchor my carbs as my "dessert." 
After I have my protein centric meal, I'll sliced up a banana, then I'll add some plain organic greek yoghurt, an ounce of aged cheese, half an ounce of crushed cashews, and drizzle it with a tablespoon of raw and organic honey. 
It turns into the most delicious guilt-free dessert. You have to try it.
Again, the most important thing you have to consider is making sure that you're eating the highest quality carbs without seed oils.
You're not having fast food with some Twinkies and donuts because Carlo said it's okay to have carbs. Again, those are laced with seed oils which are toxic to the human body.
The best thing you can do is to plan ahead. But this carb re-feed dinner strategy works unbelievably well to keep you on track with your weight loss goals. It's the best of both worlds.
As always, if this was helpful, share it with a friend who could benefit from it as well!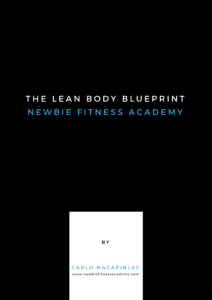 Need More Help?
Use this simple 4-step process to melt ALL the fat around your stomach and look good shirtless WITHOUT going on a crazy diet or wasting hours at the gym. Get the Lean Body Blueprint here for free!
PS. Have you nabbed your copy of The "No Diet" Diet yet? It's awesome, I promise. 
Click HERE
 to get a copy today!