The best type of protein? There's actually a hierarchy.
Not all animal protein are created equal.
Today, I'm gonna show you the best type of protein you should be eating every day to maximize fat loss, improve your overall health, and longevity.
Here's What You'll Learn:
hide
The BEST type of protein
If you've been following my YouTube channel, you'll know that I'm a big proponent of an animal based diet, while incorporating the least toxic plants that your body tolerates like fruit and honey.
Hunter/gathers like the Hadza in Tanzania follow that exact dietary pattern and they don't suffer from modern western diseases like obesity, diabetes, cancer, or cardiovascular disease.
I try to use the Hadza as much as possible as an example because they basically offer a small window into how we should be eating as humans. They're like a time machine.
As always, there are levels. Not all animal protein are created equal. There's a hierarchy.
From an evolutionary standpoint, if we're out hunting, we're always gonna go after the biggest and baddest animal we can find with the most fat.
Our ancestors would hunt down megafauna back in the Paleolithic times.
The Inuits in Canada would hunt seal. And if you've seen what a seal looks like, they're thick. While the Hadza's perfect day is to bring down the biggest animal they could find.
If you think about smaller animals like a rabbit. It's got little to no fat. But we need essential fat in our diet. It actually takes fat to burn fat.
In extreme cases, you can die from just eating rabbit. It's called rabbit starvation because of protein toxicity without carbs and fat.
Basically, the smaller the animal, the less desirable it is. 
The hierarchy of animal protein
So if you think about the types of meat modern humans consume, chicken would probably be at the bottom of the pecking order. Pun intended. It's just a small and weak bird.
If you think about quality when it comes to chicken, the texture of the meat just isn't as good. There isn't as much fat and the meat isn't as palatable. Especially if you compare it to a ribeye steak.
You can get sick of eating chicken easily. Especially if you're eating the typical bro diet of plain skinless chicken breast and broccoli.
A great way to test if you're really hungry by the way is if you think about eating boiled chicken breast, you'll know right away if you're really hungry or you're just bored. Problem solved. 
But if you look at a grass fed and grass finished ruminant like a cow or a bison. Which is the original superfood. That's as close as you're gonna get to a "wild" animal without having to hunt the meat.
The problem with conventionally raised chicken
Unfortunately, 99.99% of chicken especially in North America are fed corn and soy to make them as big and as fat as possible. Some of these chickens can't even walk because they're so fat.
That's why you shouldn't be consuming a lot grains in your diet. I'm not a fan.
The chicken you can get at your local grocery store aren't wild chickens. Those chickens aren't eating bugs and worms. They're not eating what they should be eating.
They're eating grains. And we don't wanna feed chickens grains. Same thing with pork that just lives in a pen all its life.
Listen, I take my fair share of shots at vegans. And for good reason. 
It's nothing but a modern day human experiment on what would happen to humans if you took away the most nutrient dense and bioavailable foods on the planet which are meat and organs. 
Just search 'vegan decay' after watching this video if you wanna know what I'm talking about.
But if there's one thing that I actually align with them is that we need to move away from conventionally raised meat, and switch to regenerative agriculture. 
What is Regenerative Agriculture?
As the name implies, it regenerates the environment. It's actually carbon negative. It's really the only sustainable way to feed the planet. Unless you wanna start eating bugs.
Regenerative agriculture means the rancher is doing rotational grazing using ruminants to replenish the top soil.
It's better for the animal and the environment. It's healthier because the cow only eat its natural diet of grass and it supports ecosystems. 
'Kiss The Ground' is a great documentary why we actually need ruminant animals to replenish the top soil if you wanna know more about it.
By the way, do you know what actually destroys the top soil? Mono-crop agriculture. That's why it's so important to vote with your dollars.
But while we're in this environmental topic. In the U.S., the majority of the greenhouse gas is 80% industry, electricity, and transportation. 80%.
A very small amount, around 9%, is agriculture. And then cows represent a fraction of that 9%. If the cows come from regenerative agriculture, then they're actually carbon negative.
This whole climate change crisis is a very deep rabbit hole that we don't have to get into in this video. 
And because pigs and chickens are monogastric animals like us, they accumulate polyunsaturated fatty acids from their corn and soy feed. 
Especially with pork because it accumulates excess linoleic acid in the pork fat. 
The amazing qualities of ruminant animals
Ruminants like cows are amazing because they have the ability to turn PUFA's into saturated fat. Most likely because they have four chambers in their stomach.
Excess PUFA's in our diet is what I've really landed on as the primary cause of metabolic dysfunction in modern society.
If you feed a pig or chicken grains, which is what 99% of chickens and pigs are fed that you can buy at your local grocery store. Again, that's how they get fattened up before slaughter and their fat is gonna have more linoleic acid at around 20%.
For comparison, tallow which is ruminant fat, is 2% linoleic acid. And it's very high in beneficial stearic acid. 
You can also find stearic acid in suet which is liver fat. That's why I'd much rather get my dietary fat from grass fed and grass finished beef and butter.
The more linoleic acid is in your diet, whether you're consuming it directly or indirectly, the worse it is for weight loss and metabolic health.
I love bacon just as much as the next guy. But that's why I wouldn't recommend eating it every day. 
The problem with the keto diet
If you've been following my YouTube channel and you're on a low carb/keto diet but your weight loss has stalled. 
Maybe you're also eating a lot of almond butter. Which are also full of an anti-nutrient called phytic acid. Maybe you're also going crazy on bacon and olive oil. 
There's a very good chance that excess linoleic acid in your diet is contributing to your weight loss plateau.
There's definitely a proper ratio between the amount of linoleic acid and stearic acid in your diet. 
I think that more stearic acid and less linoleic acid points you towards weight loss. If you go the opposite, it's gonna lead to weight gain and poor metabolic health. 
Again, the main linoleic acid sources are seed oils aka vegetables oils like Canola, Corn, Cottonseed, Soybean, Sunflower, Safflower, Grapeseed, and Rice bran.
"Healthy" salad dressings are notoriously high in these seed oils. That's why reading labels is a superpower these days. 
The problem with olive oil
I'm probably gonna get some angry messages here but even the vaunted olive oil is suspect these days because they're often tampered with seed oils. 
There's actually a documentary about the olive oil mafia corruption. The Italians call it "agromafia." Basically, a lot of the olive oil we import isn't as pure as it seems. 
Or it'll say olive oil "blend" on the bottle. But then you look at the back and it's 50% canola oil. Brutal.
The gold standard is first cold pressed extra virgin olive oil if you really have to consume it. But I wouldn't make it part of my daily diet because olive oil still contains 15-20% linoleic acid.
And because of that high linoleic acid content, the olive oil that's been sitting in your pantry over the last 6 months is most likely rancid because of oxidation. Sorry.
Seafood is a problem
Let's talk about fish and other types of seafood. It's a problem. 
It breaks my heart to say this because I love sushi. But fish is really toxic these days. Unfortunately as humans, we've polluted the oceans a lot. There's this thing called the Great Pacific Garbage Patch. 
The bigger the fish gets, the longer it lives, the more metal it accumulates. 
There's also a lot of questionable practices on a lot of 3rd world countries where they inject some sort of gel in prawns to make them bigger. I would not want to put that in my body.
Farmed fish is another questionable industry where a lot of the fish are in these enclosed areas and are often swimming in their own filth. 
Something like 90% of fish consumed in the U.S. are farmed Atlantic Salmon. It doesn't mean that it's from the Atlantic. That's just the type of nasty farmed variety.
If you're gonna consume fish, try to eat small cold water oily fish like sardine, anchovies, and mackerel.
If you can find wild salmon from a good source, fine. But I still would't recommend making it a majority of your diet. 
There are so many examples of people like Robbie Williams, Victoria Bechkam, Howard Stern, and Tony Robbins that went pescatarian because they get brain washed into thinking red meat is bad.
After a little while, unsurprisingly, they end up with heavy metal toxicity. Those people presumably had access to the most expensive fish and they still got Mercury poisoning. 
Ruminants are the real superstars of protein
My point is I'd rather eat a ruminant that's eating what it's supposed to eat like beef or bison it's entire life. That animal only has one bad day. 
That's why 95% of my animal protein comes from grass fed and grass finished beef or bison. I also eat pastured eggs with orange yolks.
But even grass fed but grain finished beef is still infinitely better than conventionally raised pork and chicken.
Now, if you go one step higher and eat nose to tail, and I mentioned suet earlier which is the fat in beef liver. 
Now we're talking about quite possibly the most nutrient rich and bioavailable diet on the planet. This is the top of that hierarchy.
Grass fed and grass finished beef liver alone has something like 80 micronutrients. It's widely considered to be the most nutrient rich food on the planet. 
Going back to the Hadza in Tanzania, they treat liver like gold. The Inuits in Canada also eat the seal organs first.
What we can learn from Chinese medicine
There's this concept of 'like supports like' in Chinese medicine. CoQ10 gets mentioned a lot in the biohacking space because it's good for the heart. 
Guess what food contains the highest amount of CoQ10? Beef heart.
In fact, here's a text message exchange from my local bison supplier (see video). Dr. Paul Saladino aka CarnivoreMD2.0 has been raving about eating testicles and how it just super charges hormone production and sexual health. So now I have to try it.
Consuming beef ovaries and uterus works for women as well to support hormonal balance, improve menstrual dysfunction, and increase fertility.
Again, like supports like. If you've ever been cut open or you watch videos of people in surgery, we kinda look like red meat. This almost makes too much sense, right?
Animals, especially apex predators like killer whales and lions, inherently know this, by the way. They will always go after the organs first because they know how nutrient rich they are.
By the way, if you're new to the organ meat game, a happy medium is by taking taking desiccated organs in a pill. 
I'm not affiliated with them but Heart & Soil, owned by my hero CarnivoreMD2.0, makes amazing supplements that combines a bunch of these organs. You should check them out.
Animal protein myths DEBUNKED
For the hundredth time, no. Eating red meat is not bad for your kidneys. It does not cause cancer. There's no good science to support that. Those claims have now been massively debunked.
Any "study" that claims that red meat is bad usually comes from plant based activists. It's very emotional for these people to eat animals. They get triggered. They're like a mouse using a megaphone. 
They use something called epidemiology which is observational research. 
Unfortunately, that's what entertainment films like 'What The Health' and 'Game Changers' use for their over reaching "health" claims. And at the same time, throw shade at red meat.
Observational research is where they give people questionnaires about what they ate. But that type of study can only establish correlation. Not causation.
And it can be so misleading for people because of healthy user bias. Because if you torture the data enough, you can make correlations about anything. 
According to tylervigen.com, and this is hilarious. There's a correlation between the number of people who drowned by falling into a pool and movies Nicolas Cage appeared in. Maybe. I don't remember the last time he was in a good movie.
There's also a correlation between per capita cheese consumption and the number of people who died by becoming tangled in their bedsheets. What?
Does that sound like good science to you? 
So if somebody imposes their agenda on you, you should ask them nicely where they got their information from. 
The problem with "health" documentaries
You should start running the opposite direction if they say they watched 'What The Health', Conspiracy, or 'Game Changers' on Netflix.
If they mention a study, ask them if it's an observational study or a randomized controlled clinical trial. Interventional studies, which is the latter, is the gold standard.
And if we're talking about real numbers, the relative risk between eating red meat and cancer is 1.1. For it to be clinically significant, it has to be above 2. For context, smoking and lung cancer is at a whopping 12.
There's a lot of noise out there when it comes to nutrition. 
Back to animal protein hierarchy. Listen, if you're starving, eat chicken if it's all you have. If it's Thanksgiving and you're going over to someone's house, eat the turkey. If it's the holidays and there's only ham on the table, eat it.
But I'm personally not gonna eat chicken or pork if I have other options. Again, there's a hierarchy. Make sure to vote with your money.
As always, if this was helpful, share it with a friend who could benefit from it as well!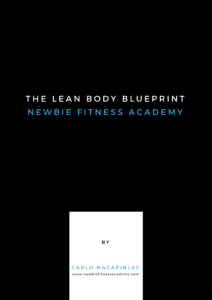 Need More Help?
Use this simple 4-step process to melt ALL the fat around your stomach and look good shirtless WITHOUT going on a crazy diet or wasting hours at the gym. Get the Lean Body Blueprint here for free!
PS. Have you nabbed your copy of The "No Diet" Diet yet? It's awesome, I promise. 
Click HERE
 to get a copy today!