I used to believe it.
"That sounds insane."
"You're telling me that I should skip breakfast? I would die."
"You're crazy. Skipping meals isn't good for you."
"Breakfast is the most important meal of the day."
Those were just some of my initial reactions when I first heard about intermittent fasting.
It sounds crazy, right? Who in their right mind would want to skip a meal?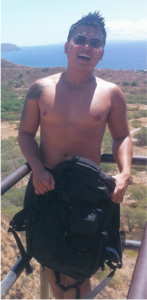 However, I was also tired of being fat and had been struggling with my weight for years. Clearly, whatever I was doing with my diet wasn't working. So it wasn't really that hard to convince myself to try intermittent fasting. What could possibly go wrong?
And with all the rage about all these diet "experts" telling you what you need to eat in order to lose weight, intermittent fasting kinda goes against the grain because it tells you not to eat. But then you start seeing all these people achieving crazy results that it just makes you wanna try it.
So I did.
And the protocol is pretty simple. You fast for a certain period of time whether that's 16, 20, or even 24 hours and that includes your sleep, and then you have a certain eating window to consume your calories from food. Easy enough.
And the simplest way to do this and what a lot of people recommend is by simply skipping breakfast. And I was really skeptical about this at first because this goes against everything that we've been taught growing up. I mean, breakfast is the most important meal of the day, right? Or that you have to eat 6 small meals to keep your metabolism high which turns out to be just absolutely inaccurate. There's actually no scientific data out there that proves eating first thing in the morning or that eating 6 meals a day is somehow more beneficial for you.
Makes you wonder how many other beliefs we have about nutrition are based on nothing but bro science.
Now, when I did my research, I found that doing a 16 hour fast is one of the most popular styles of intermittent fasting.
It's probably the easiest and most sustainable way to get started because of how simple, convenient and flexible it is. You're just skipping breakfast. That seems kinda doable. And people who's done intermittent fasting have had a lot of success with a daily 16 hour fast. It's kinda the minimum effective dose of intermittent fasting. And that's kinda key when it comes to efficiency and compliance, right? You wanna do the least amount of work that gets you maximum results. Who doesn't want that?
Now here's some of the things that I learned from doing intermittent fasting results 1 month and some surprising benefits along the way.
Intermittent Fasting Results 1 month
First, you lose a lot of weight when you fast
Let's start with that because a lot of people who try intermittent fasting do it for the purpose of losing weight. Right? I mean, that's the biggest reason why I wanted to try it.
According to a 2014 study, intermittent fasting can cause weight loss of 3 to 8% of your body weight over 3 to 24 weeks. The people from the same study also lost 4 to 7% of their waist line, which indicates that they lost belly fat. For me? It was life changing. I mentioned this earlier but I've always struggled with my weight growing up. I've always  been the chubby kid. I wasn't blessed with what you would call good genetics. I mean we all know someone who can just eat whatever they want and still stay shredded. Right? Yeah I was the complete opposite of that. I look at food and I automatically put on 5 lbs.
So what happened after 90 days of intermittent fasting?
Well, I completely transformed my body. I've never seen my abs before and here they are.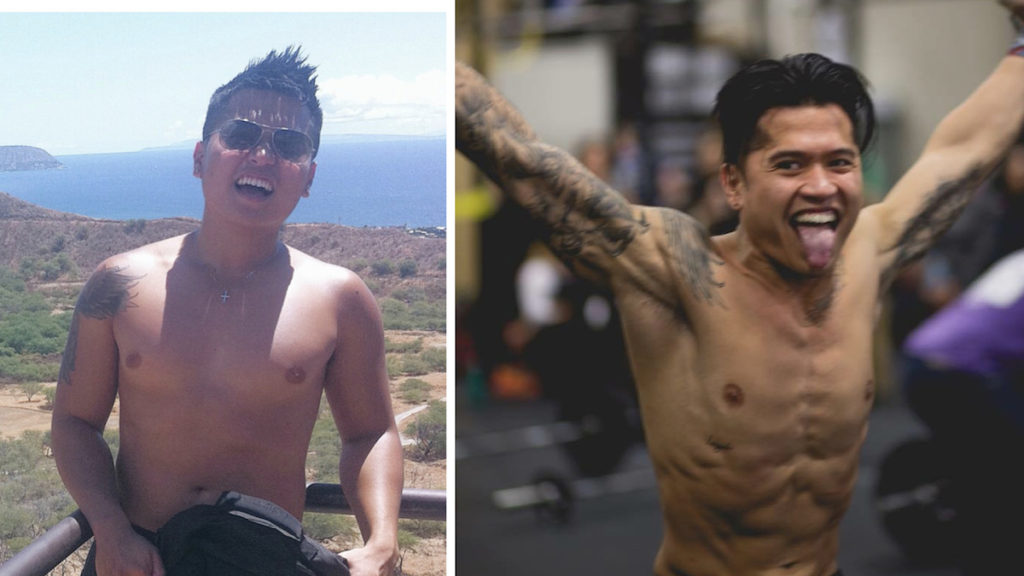 That kind of transformation is life changing. I used to avoid any sort of situation where I have to take my shirt off in public. I also wore baggy clothes to hide my belly fat. That is now a thing of the past.
If somebody told me that the key to getting a six pack is by simply fasting, I would've done it a lot sooner.
And think about it this way. What do you think will happen if you don't eat? What do you think will happen if you eat just two meals instead of three every day for 90 days? You're probably, most likely, definitely gonna lose weight. A lot of weight.
The problem is, there's so much noise out there when it comes to dieting, right? It's crazy to think that the key to losing weight is to simply take a break from eating. It's so effective that it's a big part of what I teach all my private coaching clients and they've all achieved some amazing results.
Now, along with my body composition change came a boat load of metabolic adaptations and other surprising benefits.
The Hidden Benefits Of Fasting
First, intermittent fasting helped solve my sugar cravings and it gave me more energy. I mean, who doesn't want more energy?
How many of you reading this right now suffer from low energy? How many of you suffer from a mid morning or mid afternoon crash? How many of you are addicted to sugar?
*Raises hand.*
One of the most important benefits that intermittent fasting has on your body is that your insulin levels become regulated. This automatically has an effect on body weight reduction and it gives you more energy. And I can't emphasize enough how important this is. Let me explain.
The crash and burn effect that you probably experience on a daily basis, also known as getting hangry, or that mid morning crash that always hits you, is actually due to your body constantly cycling back and forth from consuming a high carb breakfast, then your body converts that breakfast to glucose, which then results in an insulin response to moderate blood glucose, which then results in a subsequent insulin crash, which then results in you feeling lethargic, hungry, and going for a quick sugar fix. And then the cycle starts again.
Notice how you're always hungry mid morning after eating a high carb meal? You can stop that vicious energy crash and burn cycle by simply skipping breakfast and having a smaller eating window. I know it sounds counter intuitive but it actually works.
This was an eye opening experience for me because I used to be one of those people who never skipped a meal and I always brought snacks and ate granola bars every day to give me more energy. But I always felt even more tired and lethargic afterwards. It's crazy to think that they key to more energy is by simply fasting. Think of it this way. Think of your body using your own body fat for energy when you skip breakfast. I mean, that's what it's there for. It's not just there for looks.
It's as simple as this. When you shorten your eating window through intermittent fasting, you're gonna optimize your insulin production giving it a chance to normalize which enables you to utilize stored energy aka body fat as a source of energy. Your body actually prefers fat as it's main source of energy because it's a cleaner burning fuel.
The Benefits Of Intermittent Fasting 
1. It Reduces Insulin Resistance, Lowering Your Risk of developing Type 2 Diabetes and obesity
Let's talk about some real numbers here. Nearly 1 in 10 Americans have diabetes and approximately 1 in 3 have pre diabetes. Also, over 70% of Americans and 64% of Canadians over the age of 18 are either overweight or obese. Intermittent fasting has been shown to have major benefits for insulin resistance and an impressive reduction in blood sugar levels which are important markers of diabetes and obesity. Because again, fasting regulates your insulin levels and insulin is what controls your body weight.
2. It increases growth hormones and testosterone.
I mentioned earlier that fasting triggers some pretty awesome metabolic adaptations and here's one of them. According to research, levels of growth hormone may increase as much as five times over during Intermittent Fasting and as much as 2000% after a 24 hour fast and levels of testosterone can increase by as much as 180%. Higher levels of growth hormones facilitate fat burning and muscle gain, and have numerous other benefits.
Some people refer to growth hormones as the real fountain of youth because of its anti aging effects. It's highly desirable for athletes due to its anabolic effect and its ability to help muscles recover quickly. That's why you hear about doping all the time where athletes use synthetic growth hormones. It turns out that you can get it for free by simply taking a break from eating.
A lot of elite athletes these days and MMA fighters like Georges St Pierre routinely trains in the fasted state and he's credited that when it comes to improving his performance. He also happens to be a UFC champion. He clearly knows what he's doing. Actors like Hugh Jackman and Terry Crews are also big proponents of training in the fasted state. And I think they're doing okay.
Listen, I am not what you would consider your typical athlete. Growing up, I never played team sports or anything like that because I was too small. When I started incorporating fasted training in my exercise routine, it really took my strength and fitness to the next level and it helped me transition from an overweight desk jockey to a National level weightlifter.
3. It's muscle sparing and it increases your metabolism
One of the biggest downsides of calorie restricted diets is that they've been proven to lead to loss of lean muscle mass and it also slows down your metabolism. That's why people hit the dreaded but inevitable weight loss plateau with their diets.
The good news? Intermittent fasting actually helps you retain lean muscle mass while still losing weight! And the spike in growth hormones has a lot to do with this. Short-term fasting also increases your metabolic rate by 3 to 14% by opening up your fat stores to be used for energy, helping you burn even more calories. If you're trying to lose weight, increasing your metabolism is one of the best things you can do. And again a lot of this has to do with regulating your insulin levels.
5. Fasting May be Beneficial For Your Heart
Intermittent fasting has been shown to improve numerous different risk factors, including blood pressure, cholesterol, blood triglycerides, inflammatory markers and blood sugar levels. No statin or metformin needed which comes with a boat load of negative side effects.
6.  Reduced inflammation
To add to the previous benefit, your body relies on a process called "autophagy" to clear out old and damaged tissues and cells which alleviates inflammation in the body which is the root of a lot of disease out there. Think of autophagy as a cleanse on a cellular level. What activates this process? You got it. Fasting. Are you starting to see a trend here?
7. Better cognitive function
The hormonal changes that occur when you do intermittent fasting have actually been shown to provide protection against neuro-degenerative diseases that affect your memory and brain function like Alzheimers and as mentioned earlier, autophagy might have a lot to do with it.
8.  You get long term anti-aging benefits
Numerous studies indicate that intermittent fasting can help you live longer, plus it might be able to help you fight off cancer and cardiovascular disease. There's actually a study out there where apparently, if you give any animal 30% less food, it lives 30% longer. Full disclosure, most of the research on this is still just performed on rats but hey, that's promising stuff.
Turns out that weight loss might be the least impressive benefit of intermittent fasting.
Here are some more practical benefits that I found:
You save money. If we do some simple math here, if you regularly eat three meals a day, then all of a sudden you just start eating two. That's an automatic 33% reduction on your food budget. Let's say you spend $500/month on food. If you take 33% of that and multiply it by 12, that's almost $2,000 in one year! You can take yourself on a nice little trip with that kind of money. If you're someone who likes to eat 6 meals a day, you're gonna be saving a fortune!
It frees up your morning. Because I don't have to spend any time thinking, preparing, cooking, eating, and cleaning up after breakfast, I can use that extra time to sleep in or get my day started early, therefore finishing work early. My morning breakfast routine these days includes a glass of water and a cup of black coffee. That is it. And then I eat my first meal at 1 in the afternoon and then I eat my last meal at 8pm.
It's mindlessly easy to follow. And this is one of the biggest advantages of intermittent fasting versus other diets out there, in that the compliance rate is super high because there's only one rule. Don't eat for a certain period of time.
Remember, compliance is the science when it comes to your success with following anything. The less moving parts, the better. The best diet is the one you can adhere to. You're not technically restricted to any types of food when you start intermittent fasting, you're just eating in a smaller window but obviously it's not a free for all once you break your fast. You can't just go to your local all you can eat buffet and expect to get results just because you're fasting. There's definitely a way to eat to maximize your results so make sure you stick around until the end of the video because I'm gonna give you a copy of my Lean Body Blueprint which includes a list of my favourite fat burning foods that you can download for free.
How To Get Started With Intermittent Fasting
Well it's actually pretty simple. Just pick an eight-hour window that makes sense to your schedule and limit your food intake to that time span. Ideally, you're only eating two meals with no snacks during your eating window. And that's what makes intermittent fasting so effective. It automatically creates a caloric deficit in your diet. Even if your two meals are a little bigger than usual, you're still at a net deficit and your insulin levels become regulated which again is what actually controls your body weight.
Again, a lot of people, myself included, prefer to skip breakfast and eat between noon and 8 p.m. or a variation of that because that means you get to eat lunch and dinner and you won't go to bed hungry. Lunch and dinner is also when people socialize so you don't really miss out on any social events. It works out perfectly. Others prefer to eat between 9 a.m. and 5 p.m. It's really up to you. Just pick an 8 hour eating window that works with your schedule.
Intermittent Fasting Tips To Help Get You Started.
1. Start slow. If you normally eat 6 meals a day, try to eliminate those in between meals first and just eat three meals instead like a normal human being. Then you wanna start by eating a late breakfast. If you normally eat breakfast at 7am, see if you can eat it an hour later and keep pushing it back further every couple of days until your body adjusts to it.
Eventually, you just wanna skip eating breakfast altogether. You get bonus points if you shorten your eating window even further. If you do a 20 hour fast and you give yourself a 4 hour eating window and that's more of a Warrior Diet stye of eating. And then you get into super advanced accelerated fat loss if you go one meal a day or OMAD for short. I have a separate video about the OMAD diet if you wanna know more about it.
2. Stay busy. Listen, your body is used to eating food first thing in the morning. You're literally going against a habit that you've done all your life. There's definitely gonna be an adjustment period here where you're just craving breakfast. You might even go through carb and sugar withdrawals and that's perfectly normal.
The key to get over this quickly is to stay busy. Like don't sit in the kitchen table reminiscing about breakfast. You won't be doing yourself any favours there. You can workout, you can read a book, you can meditate, you can sleep in a little bit, just do anything that takes your mind off of food. Coffee is also a great appetite suppressant so I highly recommend that you start your day with a cup of Joe.
Is Intermittent Fasting Safe?
The short answer is yes. It's generally considered safe for most healthy adults, but if you're taking any blood sugar medication or you have diabetes, if you have a history of eating disorder, or if you're chronically stressed, then you should probably speak to your doctor first. You definitely shouldn't fast either if you're a teenager or if you're pregnant. Other than that, you should be perfectly fine to try it and enjoy all of its benefits.
Listen, I love breakfast food. I really do. I just have my "breakfast" at 1 in the afternoon these days. And the word breakfast literally means "break fast". It's the meal that breaks your fast from your overnight sleep. There's actually no rule that you need to eat first thing in the morning. It's all made up by food companies trying to sell you breakfast cereal. And there's nothing inherently wrong with eating breakfast either like let's say you start your day with bacon and eggs and some avocado. It really depends on your fitness goals.
If your goal is to lose weight, then fasting is a great tool to get you there faster. Listen, we did not evolve to eat six meals a day. That concept is completely made up by people trying to sell you granola bars and protein bars.
The biggest thing that I learned from doing intermittent fasting is that you're not gonna die if you skip a meal. It's okay. We're so emotionally attached to food, it's not even funny. Listen, your body is very well equipped to handle short periods of time when there's no food available. As you can see from my transformation, your body can even thrive from taking a break from eating. It's definitely something that I'm gonna keep doing moving forward.
As always, if this was helpful, share it with a friend who could benefit from it as well!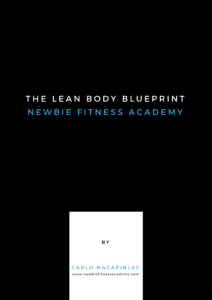 Need More Help?
Use this simple 4-step process to melt ALL the fat around your stomach and look good shirtless WITHOUT going on a crazy diet or wasting hours at the gym. Get the Lean Body Blueprint here for free!
PS. Have you nabbed your copy of The "No Diet" Diet yet? It's awesome, I promise.
Click HERE
to get a copy today!