So you want to lose weight without counting calories or macros.
How do you do it? Well, it's actually pretty simple. 
What I'm about to share with you is something that I get all my private coaching clients to do regularly, and they've all gotten amazing results. So you know it works. It's something that I also do regularly.
In fact, it's so effective, I've never seen it not work. I know that's a double negative but you get the point. It's that effective.
In this video, I'm going to show you how to lose weight without counting calories or macros.
How to lose weight without counting calories or macros
So how do you do it? 
Well, it's pretty simple. Instead of eating your regular three meals a day, or even six meals a day for some people. And I can't even wrap my head around how some people do that. Like that just sounds like the most inconvenient thing on the planet. But that's usually conventional wisdom, right? Eating three meals a day and then we eat snacks in between or we're always nibbling on something all day.
And we do this because it's supposed to keep your metabolism high. But did you know that there's actually no scientific evidence that eating six meals a day is somehow more beneficial for you? None. Zero. Zip. Nill. Nothing. The only people that benefit from that way of eating are food companies. We're talking serious dollars here, like billions of dollars.
The myth of eating 6 small meals a day
In fact, some researchers even concluded that eating 6 meals a day actually made people want to eat more. Studies have shown that many people don't feel satisfied following a small meal, which can then cause them to overeat later. Psychologically, eating small but frequently can leave you wanting more because you never sit down to have a full meal.
And if you're trying to lose weight, how could you possibly think that eating as many as 6 meals a day is a great idea.
It's not.
And what has conventional wisdom when it comes to eating led us to? That's right. We have a full blown obesity epidemic. 1 in 3 Americans are considered obese and 2 out 3 are overweight. Some researchers are predicting that by the year 2030, 75% of Americans are gonna be overweight. So that's conventional diet wisdom for you. Not so great. In fact, it sucks.
The BEST way to lose weight without counting calories
Now, what I'm about to tell you goes against the grain but I promise you, it works. And I'm gonna explain why and use real science and research to back it up. So stay with me. Instead of eating three meals or six meals a day, you're only gonna eat one big meal a day. That's right. Once. One big meal to rule them all. I usually have this one big meal during dinner time. That way, I go to bed feeling full and satiated. The rest of the time, I don't worry about what I eat.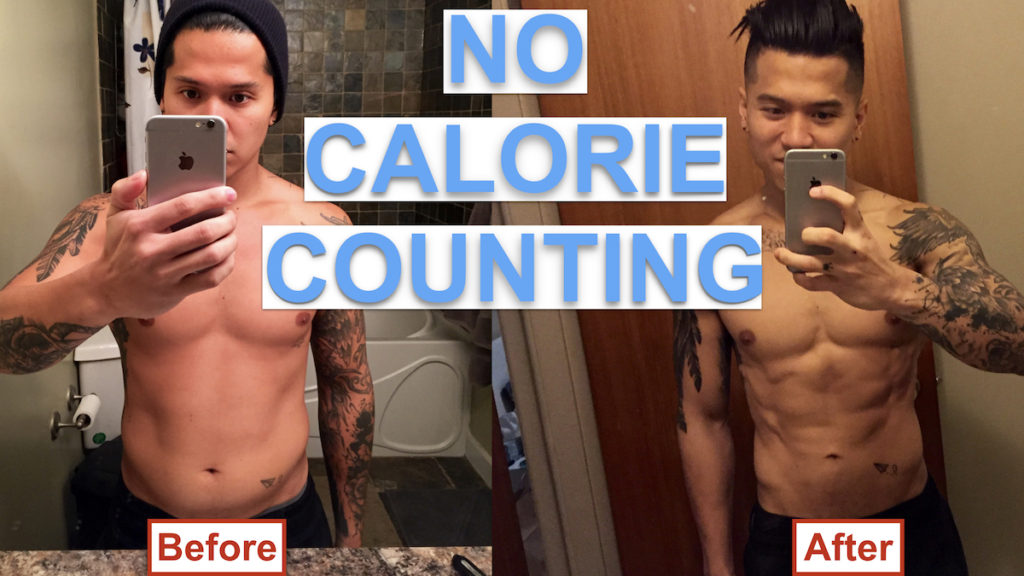 I know a lot of you reading this are all up in arms right now. But let me explain. I think the biggest thing sticking out right now is this. Isn't breakfast the most important meal of the day? And the short answer is, no.
Again, there's no scientific evidence to back that up. Did you think that our ancestors back in our hunter gatherer days woke up every morning and thought to themselves, oh I better eat breakfast. No. There was no breakfast cereal, or toast, or granola bars back then. They ate when food was available and sometimes they would go days without it.
Let's use some common sense here for a second. What do you think will happen if you ate one big meal instead of three of even six meals? That's right. You're gonna lose weight. A lot of weight. I don't think you need to be a rocket scientist to understand that. Eating one meal a day is literally the simplest way to lose weight without counting calories.
Why eating one meal a day is so effective
But if you want a scientific explanation about why this type of eating is so effective, here it is. Every time you eat, assuming that it's a blend of carbs, fat, and protein, your pancreas secretes a hormone called insulin. Insulin, if you've never heard of it before is a very important hormone in your body. It's the hormone that controls your body weight. I could create an entire video or an entire book all about it. It's that important.
But all you need to know for now is that when your insulin goes up, that tells your body to start storing energy. You're in fat storage mode. And when you're storing fat, you can't access your fat stores for energy. You just can't. It's either you're in fat storage mode or you're in fat burning mode. It's one of the other. That's just how your body works.
Another way to look at this is insulin blocks fat burning. And this is an important concept. So assuming that you eat your three meals and you eat snacks in between those meals like a granola bar between breakfast and lunch. And then let's assume that you go to the gym after work and you drink a pre workout or gatorade, then you eat a small snack before you go to bed, you've now put yourself in a position where your insulin levels stay high all day long. Refined carbs and sugar is what spikes insulin the most, by the way. So you're in fat storage mode from the moment you wake up until bed time. And that's why people get fat.
Now, let's flip the coin and let's look at it the other way. Every time you don't eat, your insulin levels go down. And that's when we get to access our body fat for energy. It's like your body flips the fat burning switch. Another way to look at this is low insulin levels equals fat burning. And we automatically do this when we sleep. When we sleep, we're not eating. Our insulin levels naturally goes down and we start using some of that stored energy so we don't die in our sleep.
The fed state vs the fasted state
And your body can really only be in two states. You can either be fed or fasted. And the word breakfast is derived from the word "break fast" in case you didn't know. You're breaking your overnight fast. And that's the problem with the conventional way of eating. The moment you break your fast by eating breakfast, and repeating the pattern of eating that I mentioned earlier where you're eating all day, we've now put ourselves in a position where we're in fat storage mode literally all day and we only get to take a break from eating when we sleep for 8 hours, if you sleep like a normal person. So we're in fat storage mode for 16 hours and we only get into fat burning mode for 8 hours.
You don't need to be a mathematician to figure out that that way of eating isn't gonna work if you wanna lose weight.
Even if you just flip those hours where you're eating for 8 hours and you're fasting for 16, you're automatically gonna lose weight. An example of this is having an eating window between 12pm and 8pm. So basically just skipping breakfast. I guarantee you, you'll lose weight without counting calories if you just drink black coffee in the morning and skip breakfast.
The OMAD Diet
Now, if you wanna maximize your results even more, then you're gonna minimize that eating window even further. And that's where we enter the one meal a day territory. Again, let's use some simple math here. If we just limit our eating window to just one hour, you allow your insulin levels to become really low all day and you have 23 hours to allow your body to burn fat for energy. You literally become a fat burning machine.
This way of eating is often referred to as the OMAD diet. Short for one meal a day. By the way, that one meal needs to be a nice, nutritious, fully satiating meal for this to work. It doesn't give you the green light to hit up your local all you can eat buffet.
Now, a big resistance that some people might have about doing OMAD is the myth that skipping meals is bad for you and it's gonna put your body into starvation mode and you're gonna start withering away. And the short answer is, no.
The longest recorded fast in case you didn't know is 382 days. Over a year! It was medically supervised and he lost 276 pounds. He went from 456 to 180 lbs living off of water and multivitamins. I know, pretty wild, right? So you're not gonna start withering away.
Actually, it's quite the opposite.
The benefits of the OMAD Diet
A lot of amazing things happen to your body if you just eat one meal a day. Here's a few notable things.
It reduces insulin resistance by lowering your blood sugar levels. And I talked about this earlier how important insulin is when it comes to controlling your weight.

The OMAD diet also reduces inflammation because you're giving your body a break from digesting food all day. It improves blood pressure, triglycerides, and cholesterol levels.

It improves brain function and a lot of people talk about the mental clarity that comes with just eating one meal a day. Which in itself is a good enough reason why you should try it.

It boosts your metabolism. And if you're trying to lose weight, increasing your metabolism is one of the best things you can do.

Eating one meal a day also increases human growth hormone levels which by the way is what prevents your muscles from withering away. I know that's what a lot of the anti fasting crowd throw out there all the time in that you're gonna lose muscle when you fast which is just absolutely inaccurate. You have about 20,000 calories worth of energy in the form of stored fat in your body and more if you're overweight. It's not just there for looks. Why on earth would your body then use muscle for energy instead?

Unless you're at 4% body fat, and most people aren't at 4%, you don't have to worry about your body eating away at your muscles. And from an evolutionary standpoint, we would not have survived as a species from our hunter/gatherer days if we started to lose muscle when we fast.

In fact, eating just once or twice a day or sometimes not eating for a few days when food wasn't available was normal thousands of years ago. Feast and famine. Or in this case, feast and fasting. We did not evolve as a species to eat six meals a day. The human body is well equipped to handle short periods without food.

Eating one meal a day could also delay aging, extend longevity, and again, this is because of the increase in growth hormones in your body, that's why some people refer to it as the real fountain of youth.

The OMAD diet could even help with cancer prevention. Now I'm not a medical doctor but this most likely has something to do with something called "Autophagy." Which literally means self eating. Think of it as a cleanse on a cellular level. Your body gets rid of old cells and old proteins and makes new ones in the process. It's the ultimate cleanse.
So no, you don't need to go on an expensive juice cleanse and drink ten dollar cold pressed juice every day to cleanse yourself. Your body does it for you. For free. There, I just saved you a lot of money. But Autophagy only happens when you take a break from eating. And that's how I want you to think about it if you're just eating one meal a day. You're simply taking a break from eating.
Practical benefits of the OMAD Diet
1. You save so much money. If we do some simple math here, if you regularly eat three meals a day, then all of a sudden you just start eating one, that's a 67% reduction on your food cost. Even if that one meal is a little bit bigger than your regular meal, you're still saving tons of money. If you're someone who likes to eat 6 meals a day, you're gonna be saving a fortune! You're welcome.
2. It frees up so much time in your hands. According to research, we make around 200 food related decisions every day. That sounds like a lot energy expended just on food. And if you reduce your meals to just one a day, that simplifies your life real fast.
3. Let's say you have a family brunch, no big deal. You simply go back to your regular one meal a day schedule the next day. And listen, even if you follow this way of eating let's say, every other day, you're still gonna lose tons of weight. It's all about minimizing the insulin response in our bodies. By the way, there's definitely a way to eat to maximize your fat loss if you're just eating one meal a day (see below).
Eating one meal a day works with all diets by the way.
So if you're vegan, or vegetarian, you don't have to change the way you eat. You just have to change when you eat. It's the same thing if you're doing Paleo, or Keto, or Carnivore. It works with all those diets. Pretty cool, right? I could keep going with this but those are some of the big benefits that you should know.
Should you do the OMAD Diet?
Now, who should and shouldn't do the OMAD diet? Eating just once a day is generally safe for everyone if you're in good health. Just consult with your doctor before you try it if you're not sure. If you're pregnant, or you're underweight, or if you're taking blood sugar medication, or you're chronically stressed, or if you're still a teenager, then it's not a good idea to do it. Otherwise, if you're in perfectly good health, then you're good to go.
And that my friends is how you lose weight without counting calories. It's simple and unbelievably effective.
As always, if this was helpful, share it with a friend who could benefit from it as well!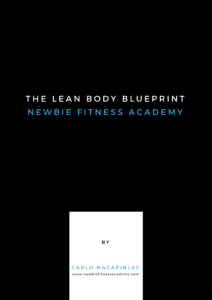 Need More Help?
Use this simple 4-step process to melt ALL the fat around your stomach and look good shirtless WITHOUT going on a crazy diet or wasting hours at the gym. Get the Lean Body Blueprint here for free!