Sounds crazy, I know.
So I tried it.
What's the worst thing that could happen in this scenario? Turns out, nothing. Except I lost weight. A lot of weight. The most surprising part is that I felt great during the entire 3 day fast.
It only sounds crazy until you do it
People have been asking for me to spill the beans about my secret these last few days about how I lost so much weight. It's actually pretty simple. 
I didn't eat for 3 days.
I always love asking people this question every time I get asked why I do these fasting experiments. These are the same people that eat 6 small meals a day but can't seem to lose weight if their life depended on it. 
What do you think would happen if you stopped eating? You're probably, most likely, gonna lose weight. A lot of weight. 
In this edition of the "What Would Happen If?" Challenge, I'm gonna show you my 3 day water fast experience. I'm also gonna show you some tips and tricks on how to survive your own 3 day water fast.
If I can do it, you can do it!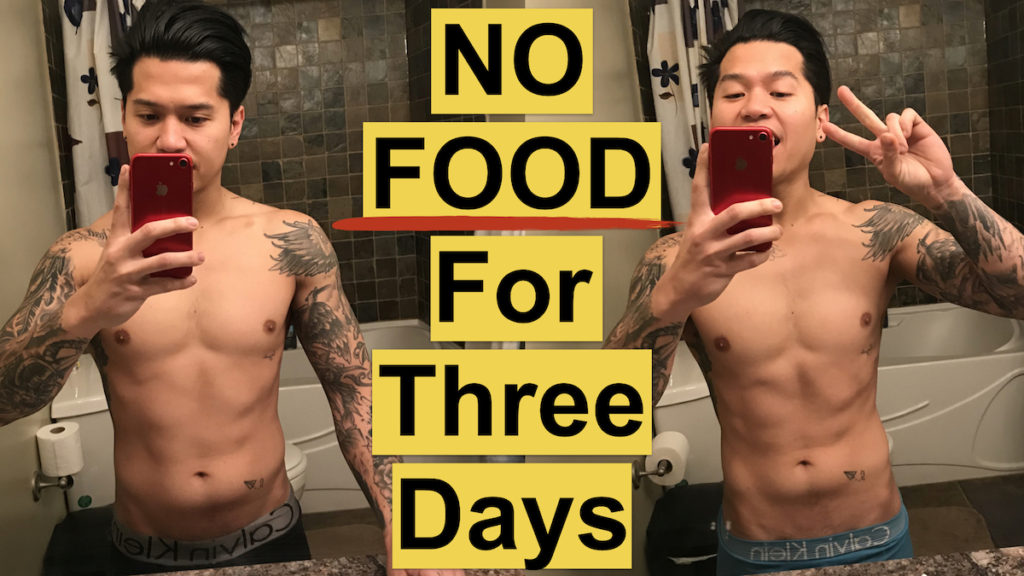 Why on earth would you do a 3 day water fast?
Let's quickly address the number one question that's on everybody's mind right now. Why did I do it? Well, there's a couple of reasons.
First, I've never done it before. I normally do Intermittent Fasting where I do 16 hour fasts daily. It's a big part of what I teach to all my private coaching clients. The longest I've personally ever fasted is 24 hours. I've never done an extended fast like this before and I've always wanted to try it because of all the benefits that comes with it.
Before I did this fast, I've never gone to bed without eating dinner. This was a completely new experience for me. If you've been watching my videos, you know that I'm a big proponent of the intermittent iasting with keto lifestyle and all it's benefits and doing an extended fast like this just kinda supercharges those benefits even more. What are some of those benefits?
The benefits of intermittent fasting
Well, it increases your metabolism, and I'll explain why in a minute here. It helps with fat loss obviously because you get in a deep state of ketosis. If you don't know what that means, read this article. Fasting improves your cardiovascular health, it lowers your blood pressure, it decreases your blood sugar levels, it decreases inflammation, it lowers stress, it increases your testosterone and growth hormone levels, it's good for your gut, and a boat load of other good stuff.
Again, this isn't about why fasting is good for you, I talk about that a lot in my other videos if you wanna check it out. One last thing here, I am not a doctor. I'm an educated coach and trainer with years of experience teaching people this stuff. I've done my research on this. I've been doing intermittent fasting since 2012, but just a quick reminder, fasting is generally safe for everyone. Just consult with your doctor if you're thinking about trying it.
Don't do a water fast if…
If you're pregnant, or you're underweight, or if you're taking blood sugar medication, you shouldn't do it. If you're in perfectly good health, with no medications to be taken with food, you're good to go.
My other reason for doing this is that I'm a competitive weightlifter. If you follow me on instagram, that's my handle at the top right hand corner, you'll see some of the crazy stuff that I do. Anyway, it's qualifying season and I need to make weight and doing an extended fast will definitely help with that which means that I'm gonna be working out during this 2 day water fast and I'm gonna share with you my experience with it.
How to prepare for a 3 day water fast
One last note I need to mention, I follow a high fat, low carb, moderate protein diet, also known as the ketogenic diet. Following a keto diet means that my body is already fat adapted when I started this 3 day water fast. The scientific term for this is I'm already in a state of Nutritional Ketosis.
Being in a state of ketosis means that my body is already used to burning fat for energy whether that's from the foods that I eat or my own body fat. Based on my research, this will make my extended fast a lot easier.
In this video, i'm also gonna be sharing with you some tips and tricks that I used to make this extended fast as pleasant as possible. Alright, let's see how it went.
Overall, it was a great experience. It's just unbelievably rewarding mentally to be able to go through something like this and see it through.
Tips to survive your own 3 day water fast
Try to be fat adapted for a couple of weeks. Being fat adapted means is that your body is used to burning fat for energy. This made my fast so much easier because I didn't have any cravings for carbs and sugar which you would normally have if you're used to being on a high carb diet. Because my body is used to metabolizing fat from the foods that I eat, it made the transition to using my own body fat for energy a lot easier.
Salt is your best friend during your 3 day water fast. Because your body is getting rid of a lot of excess water in your system during your fast, you might start to feel dehydrated if you get low on electrolytes. A simple fix for this is taking 1-3 teaspoons of himalayan sea salt every day during your fast. Just mix it with water and shoot it.
Stay busy. You've trained your body to eat food at certain times. If you don't replace it with something else, your body is gonna think that something is missing and it'll make your fast that much harder. If you've been putting off something that you need to do because you didn't have time, doing it during your fast is the perfect time to do it.
Don't tell other people. Listen, it's human nature for people to criticize what they don't understand. If I announced on social media that I was doing a 3 day water fast, the diet "experts" probably would've thought that I was committing suicide. As you can see, nothing bad happens when you fast. In fact, a lot of good things happen. The weight loss is almost just icing on the cake.
You can do it. Was it hard and uncomfortable at times? Sure. It was definitely a challenge. Listen, we did not evolve to eat 6 meals a day. Doing a 3 day water fast definitely makes you realize just how much time we devote around food and how addicted we are to our eating habits. It was such a great feeling to take a little break from that. I definitely got comfortable feeling uncomfortable.
The human body is an amazing thing
At no point during the fast did I feel sick, weak, or had mental fog.
In fact, the complete opposite happened. My workouts felt great even in day 3. I had tons of energy, felt sharp, and I had a lot of mental clarity. And this makes sense from an evolutionary standpoint. If fasting slowed you down, we would not have survived as a species. Think about it.
Now, expecting a four pound weight loss every week is definitely not a sustainable way to lose weight and live your life. You definitely wanna find a happy medium with this so you can turn it into a lifestyle and not just a quick fix. You can't just eat like crap most of the week and go on a 3 day fast to fix it. That doesn't even make sense. That's why I'm a big fan of the intermittent fasting keto lifestyle.
As always, if this was helpful, share it with a friend who could benefit from it as well!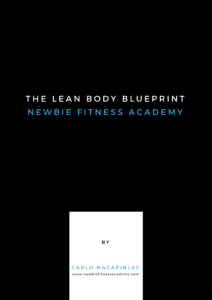 Need More Help?
Use this simple 4-step process to melt ALL the fat around your stomach and look good shirtless WITHOUT going on a crazy diet or wasting hours at the gym. Get the Lean Body Blueprint here for free!
PS. Have you nabbed your copy of The "No Diet" Diet yet? It's awesome, I promise.
Click HERE
to get a copy today!