I haven't had breakfast in 7 years.
Sounds crazy, I know. But hear me out. (Especially if you're struggling to lose weight.)
Doing 16/8 intermittent fasting, or skipping breakfast, is one of the most popular styles of intermittent fasting. It's probably the easiest and most sustainable way to get started because of how simple, convenient and flexible it is (let alone all the amazing results you get from it).
I want you to think more about this pattern of eating as more of a lifestyle change instead of a traditional diet. Because you're not technically restricted to any type of food. Although there's definitely a way to eat to maximize your results especially if you combine it with a diet that moderates your insulin levels like the Paleo or Ketogenic Diet.
Breakfast is NOT the most important meal of the day
Now, the common belief is that breakfast is the most important meal of the day, right? Or that you have to eat 6 small meals a day. Those two statements are absolutely inaccurate. There is no scientific data out there that you should eat first thing in the morning or that eating 6 meals a day is somehow beneficial for you. 
Now, whether you're looking to lose weight, increase your energy, or boost your brain health and your overall health, doing 16/8 intermittent fasting has the potential to help with all those things, and then some.
In fact, the results are so potent, it makes you wonder why this isn't the norm when it comes to the way we eat. Don't believe me? Here's a list of ten health benefits from doing a 16 hour fast.
10 Benefits of 16/8 Intermittent Fasting
1. You'll lose weight. A lot of weight. 
Let's start with that because a lot of people who try intermittent fasting do it for the purpose of losing weight. According to a 2014 study, intermittent fasting can cause weight loss of 3 to 8% of your body weight over 3 to 24 weeks. The people from the same study also lost 4 to 7% of their waist line, which indicates that they lost belly fat.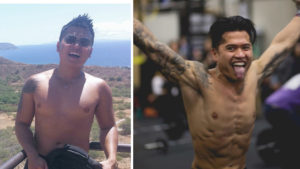 Based on my personal results and the results of my private coaching clients, it works great!
2. It Reduces Insulin Resistance – Lowering your risk of developing Type 2 Diabetes
Nearly 1 in 10 Americans have diabetes and approximately 1 in 3 have pre diabetes.
Diabetes kills more Americans every year than AIDS and breast cancer combined. It's serious stuff. How does 16/8 intermittent fasting do in this regard? It's been shown to have major benefits for insulin resistance and an impressive reduction in blood sugar levels which are important markers of diabetes. In another study on humans, fasting blood sugar was reduced by 3 to 6%, while fasting insulin went down by 20 to 31%. I experienced this first hand when one of my private coaching clients was able to go off of his blood sugar medication through fasting.
3
. Intermittent Fasting increases growth hormones and testosterone
Doping is a huge issue in sports because of it's performance enhancing effects but there's actually a way to boost HGH naturally.
Levels of growth hormone may increase as much as five times over during Intermittent Fasting and as much as 2000% after a 24 hour fast. Higher levels of this hormone facilitate fat burning and muscle gain, and have numerous other benefits. It's highly desirable for athletes due to its anabolic effect and its ability to help muscles recover quickly and you can get it for free by simply taking a break from eating.
4. Intermittent fasting is muscle sparing and it increases your metabolism
One of the biggest downsides of calorie restricted diets is that they've been proven to lead to loss of lean muscle mass and it also slows down your metabolism. The good news? Research has shown that intermittent fasting actually helps you retain lean muscle mass while still losing weight! Short-term fasting also increases your metabolic rate by 3 to 14%, helping you burn even more calories.
If you're trying to lose weight, increasing your metabolism is one of the best things you can do.
I'm not really sure where the anti-fasting crowd got the idea that fasting burns muscle and slows down your metabolism but again, it's absolutely inaccurate. It's bro-science at best.
5. Fasting May be Beneficial For Your Heart
Intermittent fasting has been shown to improve numerous different risk factors, including blood pressure, cholesterol, blood triglycerides, inflammatory markers and blood sugar levels. For free!
6.  Intermittent fasting reduces inflammation
To add to the previous benefit, your body relies on a process called "Autophagy" to clear out old and damaged tissues and cells which alleviates inflammation in the body. What activates this process? You got it. Fasting.
7. Fasting improves cognitive function
The hormonal changes that occur when you do intermittent fasting have actually been shown to provide protection against neuro-degenerative diseases that affect your memory and brain function like Alzheimers disease and as mentioned earlier, Autophagy might have a lot to do with it.
8.  You get long term anti-aging benefits
Numerous studies indicate that intermittent fasting can help you live longer, plus it might be able to help you fight off cancer and cardiovascular disease. Most of the research on this is still just performed on rats but hey, that's promising stuff.
As you can see, weight loss might be the least impressive benefit of intermittent fasting. Here's a couple of more practical benefits.
9
. Fasting helps battle cravings
One of the most important effects that intermittent fasting has on your body is that your insulin levels become regulated.
Listen, your blood sugar becomes a mess if you snack all the time. Especially if you eat a lot of refined carbs and sugar. This is why people feel like they need to eat all the time when they eat a high carb diet. Intermittent fasting fixes this issue because you're forced to eat in a smaller window giving your insulin levels a chance to normalize. This automatically translates to less sugar cravings.
10.  It has the same benefits of a calorie restricted diet, but better
Studies have been done comparing a group of people who were asked to restrict their calories all day, and another group that was asked to fast intermittently.
Both groups got similar health benefits, except the intermittent fasting group experienced better insulin regulation. Most importantly, the intermittent fasting group found their diet much more manageable. And that's key. That's why I always say to my private coaching clients that adherence is more important than anything. You have to like what you're doing. Otherwise, you're not gonna stick to it.
It's easier to tell someone to eat the same amount of food but in a shorter eating window than eating less overall. That's why you hear people barely eating anything but they can't seem to lose weight. It's because they eating low calorie foods that are laced with sugar but they're eating constantly throughout the day which keeps their insulin levels high.
All you need to know is that if your insulin levels are high, you can't access your own body fat for energy. You just can't. Insulin blocks you from accessing your fat stores. So your body is forced to run on just 1200 calories for energy.
How does your body adapt to this? It slows down it's metabolism. So you're tired and hungry all the time and you're not losing weight. Sound familiar?
How to get started with 16/8 intermittent fasting
So, how do you get started? It's actually pretty simple.
Just pick an eight-hour window that makes sense to your schedule and limit your food intake to that time span. Ideally, you're only eating two big meals with no snacks during your eating window.
A lot of people prefer to skip breakfast and eat between noon and 8 p.m. or a variation of that because that means you get to eat dinner and you won't go to bed hungry.  Others prefer to eat between 9 a.m. and 5 p.m. It's up to you.
Is intermittent fasting safe?
The short answer is, yes.
It's generally considered safe for most healthy adults, but if you're taking any blood sugar medication or have diabetes, or a history of eating disorder, or if you're chronically stressed, then you should probably speak to your doctor first. You probably shouldn't fast either if you're pregnant. Other than that, you should be perfectly fine to try it and enjoy all of its benefits.
As always, if this was helpful, share it with a friend who could benefit from it as well!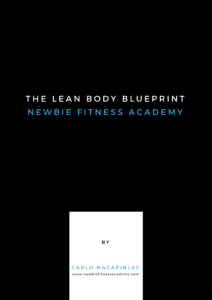 Need More Help?
Use this simple 4-step process to melt ALL the fat around your stomach and look good shirtless WITHOUT going on a crazy diet or wasting hours at the gym. Get the Lean Body Blueprint here for free!