Exercise is hard enough as it is. You don't wanna make it any harder by doing workout mistakes beginners make. 
Today, I'm gonna show you two things you need to avoid when you're working out. It doesn't matter if you're doing your workout at home or at the gym.
2 Workout Mistakes Beginners Make
The human body is a fascinating thing.
I've said this before but you are the owner of a body that is a product of 2.5 million years of evolution. It evolved to withstand the harshest conditions this planet had to offer. 
Sitting on your shoulders is the most complicated object in the known universe. Needless to say, our bodies are super smart. 
If you're trying to do a squat for example and your heels are lifting up and you have some impingement on your hips. You look like you're about to fold like a cheap lawn chair. 
You might not be squatting properly. Or, and this might be the most likely reason, your body hasn't earned the right for you to do a full range of motion squat. Let alone squat with a barbell on your back.
Toddlers by the way have perfect form when it comes to a deep squat. 
The problem is, and I can't remember the actual number, but something like 70% of adults can't perform a proper squat. Which is a major red flag when it comes to your mobility. 
I mean, try to do the squat test right now. Get into a bottom squat position and see if you can hold it for 5 minutes. 
The problem with a lot of people is they get pigeon holed in one training approach. Or they buy some instagram influencer's cookie cutter program. 
Most people don't pay attention to the inefficiency with how their body is moving
There's a bit of a disconnect.
Let's say you're asked to do a front squat. But being hunched over has been your default position for years. And you can't hold a front rack position properly. The scary part is we train kids to be in that position at a very young age these days.
So maybe you're not ready to do a front squat. There's no reason why you shouldn't be able to switch to a goblet squat which is less demanding. It still accomplishes the same stimulus. 
That's why it's so important to do a proper movement assessment and have a good understand of your body so you can do the right exercise.
If you're working closely with an educated coach that knows proper human mechanics, then you're gonna be fine.
But a lot of times, people get intrigued with group fitness classes. 
Let's use CrossFit for example. I'll always be thankful for it because it paved the road for me to become a national level weight lifter and I got to showcase my skills in international competition. 
But just like with a lot of things, it's not perfect. What often happens is people just start jumping into it not realizing that just because you see someone doing it. Maybe they watch the CrossFit games which crowns the fittest on earth. 
It doesn't mean that it's what you should be doing at this point in time. That doing snatches and clean and jerks should be your starting point. Again, your body hasn't earned the right to do it.
Again, that's the problem with a lot of these group fitness classes. Oftentimes, you've got one coach or instructor teaching however many people. And the classes can get pretty packed. It's a business at the end of the day.
By the way, I've seen some good CrossFit boxes with world class coaches. I've also seen some bad ones. Much like there are good personal trainers and questionable ones. 
But one of my biggest issues is you've got Joe Blow coming to the gym who's been sitting on his desk for the last 20 years, 8-12 hours a day. 
And depending on the WOD, which is short for workout of the day, maybe the workout calls for overhead squats. Which is one of the most complex things you can do with a barbell. Which means it's also one of the most demanding positions you can ask your body to perform. It will instantly expose any mobility issues you might have.
Unsurprisingly, Joe Blow has no thoracic mobility and no external rotation on his shoulder. And he's got very poor hip and ankle mobility. How do you think that's gonna go?
The simplest way to improve shoulder mobility
Now, a really simple thing that you can do to improve shoulder mobility is getting your arms above your head every day. You can do this at the gym or at a playground. You'd be the biggest kid there.
Or, find somewhere where you can hang safely at home. Make sure it's nice and sturdy and it can hold your bodyweight.
I don't really care if you can do a pull up at this point. A lot of people can't. That's not a big deal. 
What I care about is you get your arms above your head and you spend a little bit of time in that position every day. 
Try to get 90 seconds total or even 60 seconds if you're a beginner. So you can do 15 seconds 6 times for example, hanging from that position. 
As you're doing that, you're literally restructuring the shape of your shoulder. 
Because again, the common tendency is to go into impingement if you're always hunching forward looking at a screen while sitting down for prolonged periods of time. Which is what causes hip impingement. 
Your cells literally will start to get sticky if you spend too much time in one position. Which is what a lot of people do. That's why I'm such a big proponent of getting 10,000 steps spread throughout the day as a remedy.
But a simple practice of introducing that hanging position is a game changer when it comes to improving shoulder mobility. 
And just do whatever you can. If you can only hold it for 5 or 10 seconds, that's fine. 
If you don't, your joints and muscles will literally start to atrophy. Hanging with your arms overhead is the remedy.
Going back to a lot of group fitness classes, people are asked to do an exercise or a movement that they have not earned the right to do. 
I get a mild aneurysm every time I see someone do an improper snatch during a workout. And the coach misses it because the class is too big. 
Next thing you know, Joe Blow is complaining about shoulder pain and he's out for a while because he blew his shoulder.
I just think there's an easier way to get that same training stimulus. There's no reason why you have to come into a one size fits all approach.
For example, I can get the same effect out of a med ball slam for someone than I would compared to lifting an olympic barbell if we're talking about a ground to overhead movement. 
Does it really matter what movement you do as long as you get to your desired destination? No. Unless your ego gets in the way.
But a lot of trainers and coaches wanna own the process. Yes, I'm calling them out. 
There is absolutely no reason why John Smith or Jane Doe has to do a clean and jerk or kettlebell snatches when they have little to no mobility on their hips and shoulders. What's wrong with just doing the basics?
And now I have to tell them to relax and slow down. I have to convince them to take one step back so they can take two steps forward. 
Here's a very important concept I want you to take away from this.
It doesn't have to be complicated for it to be effective
One of my favourite quotes is I fear not the man who has practiced 10,000 kicks once, but I fear the man who has practiced one kick 10,000 times. Master the basics.
Which leads me to my next point.
Another common mistake I see is training to fatigue and/or failure
By the way, if you combine that with bad mechanics, that's a one way ticket to injury.
There's a time and place for everything. I'm not saying you should never do it. But if you haven't been sleeping well and you're under a lot of stress. 
Whether it's work or relationship and your diet hasn't been great, going to muscle failure and/or training to exhaustion is probably one of the worst things you can do.
It's way too taxing to your central nervous system. You should check out this video why you shouldn't get into chronic exercise patterns. But again, that's what often happens with group fitness classes. The same concept applies if you're just doing cardio.
You might feel great for the first week or so or out of the gate. And that's the euphoric feeling aka runner's high that people often experience.
But in time, they will, no doubt about it, start trending the wrong way. If you always train to failure and to the point of exhaustion, you're most likely doing more harm than good.
It also depends on the individual. It depends where you're at and what your goals are.
For example, I've been training since I was a teenager. I'm 34 now. Do I train to failure 365 days a year? Absolutely not.
When I used to compete, we would have testing days and what not. But then that's also followed by a time where I de-load. There's training phases. 
If you look at the way elite sprinters train, it's very rare where they go all out in training. They usually train at around 70-80% of their max. 
Again, your body is really smart. If you come in to the gym and you're not feeling great, there's absolutely no rule that says you're not gonna make progress by just going through the motions and just taking it easy.
That's why I always say that there are levels.
You shouldn't feel like you just had a near death experience after your workout for you to make progress.
I tell people now when they come up to me and they say they're exhausted. I'm like, start training less. Instead of going to the gym 5 days a week, go 4 days a week. Or even 3. 
And then people ask if they're gonna see progress from that? Absolutely. 
Because you're gonna stay healthy. You actually feel better after working out and you're actually gonna look forward to training. 
You're gonna be more active overall because you don't feel like you just got hit by a bus every day from training. 
There's so much more value to just increasing general every day movement when you're not working out because you actually have the energy to do it. 
Rather than going to the gym first thing in the morning, it's a near death experience ever time, then you just turn into a couch potato for the rest of the day.
So this assumption that you need an hour at the gym 6 days a week doing some complicated movement that your body hasn't earned the right to do? It's highly overrated and completely unnecessary. 
Going to failure and taking the muscle to exhaustion every day is a very hard thing to do. It's just not sustainable. 
So I highly recommend that you take it down a notch. Get through the workout without having to peel yourself from the ground or feel the need that you need to call the ambulance. And then come back the next time with a high energy level. 
Also, make sure you do a little bit of research before you join one of these group fitness classes. 
And follow this one simple rule. Only take what your body gives you every day. Nothing more and nothing less. Don't do anything today that you can't completely recover from tomorrow.
As always, if this was helpful, share it with a friend who could benefit from it as well!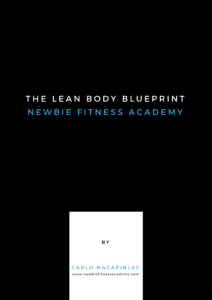 Need More Help?
Use this simple 4-step process to melt ALL the fat around your stomach and look good shirtless WITHOUT going on a crazy diet or wasting hours at the gym. Get the Lean Body Blueprint here for free!
PS. Have you nabbed your copy of The "No Diet" Diet yet? It's awesome, I promise. 
Click HERE
 to get a copy today!