Yes, I quit the keto diet.
Why? Because I found something BETTER.
Should You Always Do The Ketogenic Diet?
The short answer is, no.
My goal in life these days is to live my highest quality of life every day. Part of that is enjoying as much variety of foods as possible. I don't go overboard, obviously. 
For example, when I lived in Mexico for a year, I ate tacos a few times a week. I don't feel the need to gorge on it, so one is usually enough.
My point is that you shouldn't always try to be in ketosis 24/7. The goal should be to try and be in the keto zone. Meaning, you're in that general ball park.
For example, most days I'll have some beef liver, burger patty, a couple of eggs, some vegetables, maybe a little bit of resistant starch, a spoonful of greek yogurt, some nuts and cheese, or a couple of squares of dark chocolate for dessert. That's a very keto day if we're putting labels on it.
I don't have a lot of days where my carbs are over 50 or 100 grams. But if it goes past that, because I've developed metabolic flexibility, I don't feel like crap because I had carbs and I feel like I need to take a nap. Or, I don't get "hangry" in between meals. 
It doesn't really happen to me anymore. I wouldn't be dragging because I got kicked out of ketosis. No. I feel fine. 
For example, I had poké for dinner last night which wouldn't qualify as a keto meal. It's been 18 hours since that meal and I feel fine. I have steady energy levels. I'm not even hungry and I already trained today.
The problem with always being on keto
And that's kinda contrary to what you hear from the hardcore keto dieters. When they go off and have more carbs than usual, they feel like crap. That's not metabolic flexibility. 
That's why I'm not a fan of diet labels because people just box themselves into a corner.
Common keto diet mistakes
And that's another thing that I see with people just starting on the keto diet. It's this tendency to add extra fat. They go overboard on the fat.
I see this a lot in people that are just starting out. Especially when they're tremendously overweight. They eventually hit a plateau at some point because they're still thinking about the keto diet as a high fat diet.
It's actually not so much that, as it is a carb deficient diet. It's not about adding a ton of fat to your diet. Instead, you have to cut back on the carbs.
People also usually go to town and over consume "keto" branded products. Especially when it comes to keto dessert. They over consume it because it's "keto" and they end up gaining weight instead.
Another common misconception is that too much protein will convert to glucose and kick you out of ketosis. It's usually coming from this plant based narrative. If you follow me on instagram, you should already know how I feel about that movement. 
Well, it takes quite a bit of protein to do that. If you're eating 150 grams of protein a day for example but you're extremely active, that's not too much. Especially if you're a bigger person who's got a lot of weight to lose. 
A lot of protein experts like Dr. Gabrielle Lyon even recommend eating as much as 1 gram per pound of ideal bodyweight. If your ideal bodyweight is 150 pounds, you can technically eat as much as 150 grams of protein.
A lot of the big names in the carnivore diet space easily eat well over that number. If you look at their physique, they're all shredded and have amazing bio markers. Look at this vegan doctor. He looks pregnant because of bloated he is. 
My point is you really shouldn't even be counting the calories on protein.
Let me put it this way. Limiting one's protein and meat intake is one of the worst pieces of advice you could ever give to someone. 
The worst way to do the keto diet
Going back to the first mistake which tends to be a bit more common. This notion that you have to add in more fat is completely unnecessary. 
Yes, you become good at burning fat. You're just not burning off your own body fat for energy. If you have excess body fat that you wanna lose, you should probably get your body to use that instead of adding butter and MCT oil to your coffee.
Personally, I'm keto/carnivore-ish almost by default on most days. But that's because of the dietary choices I make. It's not like I'm purposely trying to be keto/carnivore.
But because I've eliminated most things that don't serve me well. And I know that I should include other things to keep my body healthy and happy, protein kinda becomes the centre piece of my diet.
And this is what I tell all my coaching clients as well. As long as you're hitting your daily protein requirement, and that should be everyone's goal in my opinion, it's almost inconsequential whether you're getting the rest of your macros from carbs or fat. 
As long as the calories are coming from mostly whole foods and you're making all the other supportive lifestyle choices that contribute to optimal health.
Common myths about the keto diet
And that's part of the evolution of my philosophy over the past few years as I've learned more about the importance of balancing mTor and autophagy. mTor is short for mechanistic target of rapamycin.
A lot of people are led to believe that mTor is this negative thing. Again, it's usually from this plant based narrative. It's very emotional for these people to consume animals. They have to somehow convince people that eating leaves is somehow healthy. 
But claiming mTor as this negative thing is not accurate. mTor plays a positive role, for the most part. You wanna promote mTor to a certain extent for muscle growth for example. 
And I've mentioned a lot in my recent videos about the importance of building and maintaining muscle because it's the mechanism of health. Which then makes protein the pre-eminent macronutrient. It's the building block of life. 
This is why I tend to be more carnivore adjacent these days. For example, you can get all the micronutrients that you'd normally get from plants from eating grass fed and grass finished beef and beef liver. The nutrients are also more bio available. It's not even close.
I've mentioned many times in my other videos that grass fed and grass finished beef liver is the most nutrient dense food on the planet. It's the superfood of all superfoods. Everything else is garbage compared to beef liver.
The problem is, liver is an acquired taste. The good news is you can now take it as a freeze dried and powdered pill supplement. 
My go-to company for this is higher healths. Just look at all the bio available vitamins and minerals in a single serving. 
If you were to just take one supplement that covers all the bases, this is it. Most supplements on the market are a waste of money. You might as well light your money on fire. This is the only supplement that I'd recommend. 
If you're interested, just click on this link  to check it out. 
The most important macronutrient
Protein, in general, is also the most satiating macronutrient which makes eating really easy. Think about a nice piece of ribeye steak. 
Protein and fat also tend to go hand in hand so that takes care of your essential fats right there. 
Meat also contains zero anti-nutrients. That's why a carnivore diet is the ultimate elimination diet if you're suffering from auto-immune and gut issues. Which tends to be a lot more common these days.
This concept of simplicity also takes care of eating out for most people. You can order a piece of steak, lamb, pork chop, fish, or seafood with a side of vegetables at any restaurant. 
As a last option, you can order chicken. I'm just not a fan. Nutritionally speaking, other than containing protein, chicken doesn't offer as much in terms of nutrients. Especially compared to beef. It's just a small animal. 
But generally speaking, this makes eating out stupid simple. You're not out there pulling out your calculator trying to figure out carbs, fat, and calories. Or whether you can fit it in your macros.
There's also the thermic effect of protein which is anywhere between 20-30%. Meaning if you eat 100 calories of protein, 20-30 of those calories will be spent on digestion. So you only have a net count of 70-80 calories. But, who's counting. Not all calories are created equal.
By the way, this doesn't have to be expensive. If you take out the pre-workout, protein powders, kombuchas, cold pressed juice, keto bombs and snacks, and other garbage supplements other than beef liver pills, that clears the path to do this economically.
And don't worry if you can't afford grass fed and grass finished beef. Just buy regular grocery store beef. It's still gonna be nutritionally superior compared to any ultra processed carb or plant based fake meat out there. It's not even close. 
Look at the ingredients of a plant based egg versus a regular egg. Beyond meat burger patty versus a regular burger patty. 
In either case, there's only one ingredient with the animal based options. Beef and eggs. While the former has more than 10 ingredients. Which one do you think is healthier?
Going back to labels, that's why I'm not a big fan of them because people just get so dogmatic about it. 
If you're active and you do some form of time restricted eating pattern. And this is when exercise and intermittent fasting kinda becomes the great equalizer. Because you're most likely living in some state of glycogen depletion at any given point.
It just gives you a higher allowance of carbs you can consume. You can even use carbs to help with your workout recovery. This is when you get to earn your carbs.
Inevitably, you're gonna cycle in and out of ketosis because of that and not feel the difference. That's called metabolic flexibility. It's a beautiful thing. 
By the way, if you just want a clear cut plan on how to achieve metabolic flexibility, you can work with me by booking a free consultation HERE.
Why you SHOULDN'T do keto all the time
Now, let's quickly talk about ketosis. The keto bro's aren't gonna want to hear this but your body doesn't wanna be in ketosis. Especially not long term. 
Ketosis is a term that describes an excess of ketones in the blood stream. 
The "osis" part of it means it's not desirable. For example, narcosis, psychosis, leukocytosis, cirrhosis, fibrosis, tuberculosis, acidosis.
If you look up any of those terms, they're not good.
You don't wanna be in long term ketosis. It's basically a survival state. You don't wanna give your body the signal that it's in survival mode all the time. 
It's kinda the same thing with intermittent fasting. You wanna use it as a tool but you don't wanna over do it. You should even fast from fasting every once in a while. It's good to change up your fasting schedule
But this is why you sometimes hear people lose their hair when they're on keto or any low protein diet. You wanna be making ketones but you don't wanna over produce them.
Because as your body becomes more metabolically flexible, it learns how much ketones to make because it's smart like that. The liver for example can make as much as 750 calories a day worth of ketones. 
If you're metabolically flexible, your body can just make up the difference by taking fat out of storage. I've said this a million times in my other videos. That's what it's there for. It's not just there for looks.
Unless you're epileptic, there's very little reason to be in ketosis for an extended period of time. For all the people labelling me as a keto bro, there, I said it.
I think the keto diet is a great tool that you can use as a 3 to 6 week strategy to develop metabolic flexibility. 
Metabolic flexibility – The holy grail of fat loss
Once you achieve that, the benefits of being keto all the time starts to diminish. It just becomes too restrictive. 
Unless you really enjoy it. Even then, you don't need to be keto all the time. Because if you're metabolically flexible, your body can get energy from whatever fuel source is available.
Whether you're getting glucose from sour dough bread or the stored glycogen in your muscles and liver. 
Whether you're getting fat from extra virgin olive oil or you're combusting stored body fat for energy. There's no difference. Your body doesn't care. 
And because you've cleaned up your diet, you'll almost selectively get rid of added sugar, liquid calories, ultra processed carbs, and industrial seed oils. 
And if you're just eating real food. I'm talking about animals, animal products, vegetables that your body tolerates which are basically free carbs, and some seasonal fruit. 
You don't get the wild blood sugar and insulin swings that you'd normally get from eating white bread, pop, cereal, oatmeal, granola bars, chips, cookies, crackers, and all that garbage.
It kinda becomes this self selecting mechanism where if you eliminate those aforementioned foods, you don't even have to think about your diet anymore.
You don't obsessively count calories, you don't count macros like the grams of carbs or net carbs, you're not counting fat calories which is what a lot of the calorie counting and IIFYM bro's do. 
They pull out their little calculator and see if they can fit this slice of cake or this low calorie ice cream in their macros. 
And this is why those people get hooked on ultra processed low fat versions of foods and zero calorie beverages. And it's so easy to overeat on those foods. No. None of that BS.
You just eat like a normal human being. Eat real food. It makes your diet almost effortless. 
So that when you find yourself in social gatherings, you're not sweating whether you should have pasta or not.
For example, when I see my parents every 2-3 weeks and my Mom offers me her homemade flan, cheesecake, or seafood pasta. And she's an amazing cook. 
I know everyone thinks that about their Mom. But my Mom is the real deal. I'm gonna eat whatever food she offers me. I don't even think twice about it. I don't count the carbs or try to see how many calories it has. 
To me, that's part of living my highest quality of life because I break bread with my family and I get to spend quality time with them. 
I don't indulge on those foods every night. But I also like to eat. I love having a variety of food. I don't wanna deprive myself. 
If I'm at a Mexican themed party and there's chips and guacamole making its rounds, you can bet that I'm having some and enjoy it with reckless abandon.
I don't have this cloud of guilt and shame over my head and have second thoughts whether I should have it or not. 
"What about my carb count? Can I fit this under my calories?" No. None of that BS. 
In the history of humanity, we've only started focusing on that unnatural behaviour of obsessively counting calories over the past few decades. 
We're also the fattest and sickest group of humans in recorded history. Go figure. 
The other side of this is when people are just crushing a tub of ice cream by themselves to drown their feelings away. Or, they're hiding it from other people. That's when food becomes a problem. Specifically, your relationship with it. That's not healthy.
My point is you don't have to be so dogmatic and go keto all the time or whatever diet you're following. 
The goal at the end of the day is to always prioritize protein, cut out the junk food, get some sun, lift some weights, get your steps in, make meaningful connections, and protect your sleep as if your life depends on it. Because it does. That's how you achieve metabolic flexibility. 
hand*
As always, if this was helpful, share it with a friend who could benefit from it as well!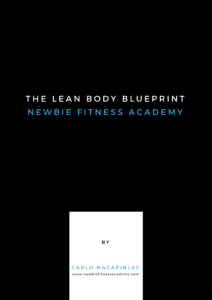 Need More Help?
Use this simple 4-step process to melt ALL the fat around your stomach and look good shirtless WITHOUT going on a crazy diet or wasting hours at the gym. Get the Lean Body Blueprint here for free!
PS. Have you nabbed your copy of The "No Diet" Diet yet? It's awesome, I promise. 
Click HERE
 to get a copy today!