Walking to lose weight? 
Forget about it.
We're taught as a society to always go hard. When it comes to cardio for example. If you're not pushing yourself. If you're not getting yourself to the point where you're completely exhausted. The common belief is that you're doing yourself a disservice. 
The workout basically doesn't count. You get labelled as lazy. That's why you see a lot of well meaning weight loss enthusiasts grind away on their favourite cardio machine every day. 
Maybe you're someone who goes for a jog or a run 7 days a week. And you think that's moving you towards your weight loss goals. 
But what if I told you that less, is actually better. Specifically, less intensity when you do cardio. And if you slow it down, aka just go for a brisk walk, it could actually be more beneficial. 
This is especially true if your goal is to just lose weight, have that tight and toned look, and improve your overall health. So in this video, I'm gonna show you how to use walking to lose weight. But more importantly, keep that weight off.
My brother is one of my favourite recent examples of this walking phenomenon. He already lives a healthy lifestyle but he just added getting 10,000 steps every day to his normal routine. 
After a few weeks of adding walking to lose weight, he's 11 pounds lighter and he lost 2 inches off his waist. Talk about a great return on his investment.
Here's What You'll Learn:
hide
Walking To Lose Weight – EXPLAINED
A lot of people's lifestyles by default is just not very active. And I used to be guilty of this lifestyle. 
I'm an entrepreneur so I spend a lot of my time sitting just working on my computer. And this is also true if you're a student or you work a 9-5 desk job. 
The average American for example only gets around 4,000 steps every day. That's not a lot. The average American is also overweight. There's definitely a correlation there.
But this mostly sedentary lifestyle that's kind of been the norm over the last few decades goes against how we evolved as human beings. We're also in the midst of an obesity epidemic. Go figure.
Because we evolved as human beings to move. Otherwise, you'd be a tree. Our Paleolithic ancestors regularly walked 5 miles every day. Which translates to about 10,000 steps. 
That's why getting 10,000 steps spread throughout the day is such a magical number. 
Because it brings a boat load of benefits along with it like increased fat burning metabolism, it strengthens your heart, it improves digestion, it lowers your blood sugar levels, it improves insulin sensitivity. 
Walking also eases joint pain, it boosts immune function, it boosts your energy, it improves your mood, it can tone your legs, it helps with recovery from your workouts, and it can help clear your head and help you think creatively.
And walking is, how do I put this, free. Walking helps everyone. It brings a boat load of benefits no matter what your goal is.
And I talk about the science and little intricacies of walking like how to calculate your maximum aerobic heart rate to make sure you're always staying in that fat burning zone when you go for a walk in this video so make sure you check that out.
By comparison, a sedentary person may only average 1,000 to 3,000 steps a day. 
If your typical day consists of walking to your car, driving to work, walking to the bathroom, driving home from work, and just general movement around the house like walking back and forth to the fridge. That's the definition of a sedentary lifestyle. That amount of inactivity increases your risk of developing chronic disease ten fold.
This is important because a lot of people who live a sedentary lifestyle are usually overweight or obese. 
They're extremely heavy. They're out of shape. They feel hopeless because they're embarrassed to go to the gym. They can't run because their joints hurt. They're limited to how much they can move their bodies. All they can do is walk. 
Guess what? That's an unbelievably effective way to get started towards your health and weight loss goals. And the barrier of entry is non existent. 
All you have to do is get your butt off the couch and start moving. Which drastically increase adherence. It's so much easier to get out of the house and just go for a walk rather than drive to the gym.
The question then becomes, how do you incorporate walking as part of your life? Because we're all busy. We've all got stuff to do. I get it. We don't have time. Which is actually step number one.
1. Specifically set aside time for walking
We're all given the same 24 hours every day. Some spend it more wisely than others. Personally, my health is my number one priority. I value it above all else.
And when I found out about all the benefits that walking brings. But more importantly, the negative health consequences of living a sedentary lifestyle, it became a complete no brainer to integrate it as part of my daily routine.
It's basically the minimum effective dose when it comes to getting out of a sedentary lifestyle.
Because the barrier of entry again is basically non existent. You don't need a gym membership to walk. You just need to walk.
I personally set aside a minimum of 60 minutes of my day solely dedicated to walking. And I usually break that up into 3 separate walks. One in the morning. So when I wake up, I meditate, I make coffee, and I bring it with me when I go for my walk. 
I go for my second walk at noon. I only eat once a day so I go for a walk for at noon instead of eating. And then I go for another walk in the afternoon when I take a break from work. But that's the minimum. Sometimes I go for more walks. 
Even if it's just a 5 minute walk, you'll immediately feel better. Ideally, for every hour that you're working, you want to move around for 5 minutes. You always come back feeling better and with more energy. It basically revives you from the monotony of the day.
And if you're wondering where you can carve those 60 minutes? We can start with the one thing that's been one of the biggest contributors to this unhealthy sedentary lifestyle that a lot of people are stuck with. Your phone time. 
The average person struggles to go little more than 10 minutes without checking their phone. Don't believe me? Go to your phone right now and check your screen time. You're going to be mortified.
I'm not saying that you should never check your phone. That's just impractical. If you just check your phone a little less, you'll create that time to go for a walk. 
By the way, for safety purposes, don't be one of those people who are on their phones while they're walking and not even looking where they're going. I've seen so many near miss accidents from people not paying attention where they're going.
2. Take calls while walking
This is easily one of the best ways to get in more steps without disrupting your schedule too much.
It's honestly a match made in heaven because you've already set aside time to take a phone call. Why not pair it with something that doesn't take anything away from it like walking? 
I also find that taking phone calls while walking gets me in a state of flow and it actually helps me concentrate better. And it's most likely because of the increased blood circulation in my body.
3. Learn while walking
If you're someone who values personal development and you've set aside some time to read a book for example.
And this is one of my favourite habits that I adapted into my life and it's made such a big difference. My only wish is I wish I started it a lot sooner.
Why not learn while you're walking? I switched from reading a physical book to listening to audiobooks while walking and it's literally changed my life.
I went from reading one book a month to consuming one or two books every week.
My favourite app for this is Headspace. But there are tons of free apps out there and tons of free audio books you can download. You can also listen to podcasts. All you need is a pair of headphones and you're set. 
I'm a big proponent of living an intermittent fasting and using it as a health tool with a side effect of weight loss. And I talk a lot about it extensively on my channel so make sure you check out my videos about it if you're new. 
I also don't drink. So I have to come up with creative ways and plan my social life around other things that doesn't involve eating or drinking. The solution? Walking. 
It's honestly been one of my go-to date activities recently or just something I do with friends other than going for coffee. Or I meet up for coffee then I go for a walk with them. 
It's so much more engaging. It's a shared experience. You're moving around. All your senses are being engaged. It's so much easier to make conversation because you're changing your scenery. And you can notice your surroundings which gives you more talking points. You don't have these awkward silences where you're just staring at the wall or each other.
And if you're on a date, it's so much easier to initiate physical contact. I'm not a dating coach but it works pretty well.
5. Use a walking companion
I'm gonna throw in this tip because of my love for dogs. If you have a furry friend at home, be a good owner and take your dog out for multiple walks every day. Your dog's life revolves around this one activity. If you don't have a dog, take your neighbour's dog out for a walk. They'll love you.
You can also volunteer at an animal shelter and take the dogs out for a walk there. Better yet, you can foster a dog. Just think about it this way. You haven't fully lived until you do something good for someone who can never pay you back.
6. Substitute walking to lose weight for scheduled meals
I mentioned earlier that I go for a walk first thing in the morning. How do I have time for that? It's because I don't eat breakfast. I live an intermittent fasting lifestyle where I eat in a compressed eating window. 
That in itself, not worrying or thinking about food for most of the day, will free up a lot of your time to go for a walk and generally be more productive. 
And if you have metabolic syndrome, and the most recent stats show that 88% of American adults have some form of metabolic dysfunction, research has shown that walking is twice as effective for high blood sugar as prescription medication like Metformin. This is especially true if you do multiple 10 minute walks rather than one long walk at the end of the day.  
7. Integrate walking to lose weight as part of your lifestyle
I live in a high-rise building and I'm always blown away when I see people take the elevator when they're going one floor up. Why?? Sometimes it takes twice as long when you wait for the elevator rather than just taking the stairs. 
Unless you're injured and you're physically unable to walk up a flight of stairs, that's just laziness.
You can walk to the gym if it's within walking distance from your house. Walking is a great warm up for your workout.
When you're working out, walk in between sets. Don't just sit down scrolling through your phone in between sets. This is why people's workouts take twice as long these days. They're mostly on their phones. Again, adding to that screen time.
If you're shopping, don't be one of those people who drives around for 10 minutes looking for a parking spot close to the entrance. All the spots that are a little bit further away are always open.
If you have a treadmill at home, don't just let it collect dust. Get on it while watching TV. 
If you have the option to get a stand up desk at work, do that. This also helps with your posture. The term sitting is the new smoking is a little exaggerated but it's honestly not that far off. 
Sitting is a disease and walking is the cure. Did you know that standing for 3 hours every day instead of sitting has the equivalent calorie consumption benefit as running ten marathons a year? 
If you're travelling and you have a layover, walk around the airport. It's a great way to help pass time.
Go for a walk after dinner or after every meal. Walking after a meal increases insulin sensitivity by up to 30% and it lowers the blood glucose response by up to 50%. That's mind blowing. Because faster you can regulate your blood glucose and insulin, the faster you'll lose weight.
So if you find ways to integrate walking into your life, it eventually becomes a habit. It becomes something that you do. All these little changes add up to staggering results over time.
8. Pair it with other supportive lifestyle choices
Think of walking as just one of the many tools in your health and weight loss tool box. 
But you can't just depend on it. You also want to make sure you're getting adequate and quality sleep. Make sure you're managing your stress levels. Walking is an unbelievably powerful way to manage stress by the way. You want to make sure you're doing some form of resistance training at least a couple of times per week. And most importantly, you want to make sure you dial in your nutrition.
You want to revolve your diet around plants and animals. Make sure you're eating a diet that mostly consist of single ingredient, mostly unprocessed, nutrient dense foods.
And again, you don't have to get your 10,000 steps all at once. It's better if you spread it out throughout the day.
And start slow on this. Start with a 10 minute walk and just increase the frequency from there.
If you combine all those supportive lifestyle choices and get 10,000 steps every day by integrating all the tips I mentioned in this video, it's going to change your life. You're going to lose all the weight, your health will improve, your clothes will fit better, and you're going to be a lean walking machine.
As always, if this was helpful, share it with a friend who could benefit from it as well!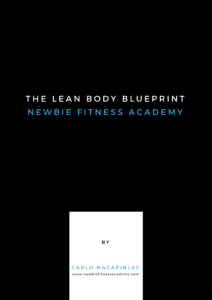 Need More Help?
Use this simple 4-step process to melt ALL the fat around your stomach and look good shirtless WITHOUT going on a crazy diet or wasting hours at the gym. Get the Lean Body Blueprint here for free!
PS. Have you nabbed your copy of The "No Diet" Diet yet? It's awesome, I promise. 
Click HERE
 to get a copy today!