Is walking for weight loss a viable strategy?
The short answer is, yes.
If the benefits of exercise could be put in a pill, it would be the greatest blockbuster medication of all time. There's really no better way to describe it.
What you might not know is you can use something as simple as walking as an effective tool for weight loss. In fact, there's actually a timing strategy to maximize your results from it.
In this video, I'm gonna show you exactly what that is and the science behind it.
Here's What You'll Learn:
hide
Walking For Weight Loss: The Best Strategy
At the end of a long day, a lot of people turn into a couch potato and start watching Netflix the minute they finish eating dinner. Which is fine. You've earned it.
But before Netflix and chill became a thing, walking after dinner was a popular activity and it still is in some countries, and it's often associated with improved health and digestion. 
Italians for example have been walking after meals for centuries. I noticed it first hand when I spent a month in Italy back in 2014. Walking was just a big part of the culture there.
I'd argue that this is one of the biggest reasons why they can eat so much bread and pasta and stay lean. 
The quality of their food is different as well. There's a world of difference between European flour and American flour for example. But that's a topic for another video.
My point is, it's now been shown that a 15 minute walk after a meal is lowers the blood sugar and insulin response by half. That is mind boggling. 
My entire channel is dedicated towards educating people why moderating insulin is the key to optimal health. The faster you can regulate blood sugar and insulin, the faster you can start burning fat and improve your overall health and longevity in the process.
Research backs this up. One small study found that when older adults at risk for type-2 diabetes walked on a treadmill for 15 minutes after a meal, they had smaller blood sugar spikes in the hours afterwards. 
In fact, the researchers found that short walks were even more effective at lowering blood sugar after dinner than a single 45-minute walk taken at mid-morning or late in the afternoon. 
This is why I always say that you should aim to get at least 10,000 steps spread throughout the day to avoid prolonged periods where you're completely sedentary. And you wanna strategically schedule a 15 minute walk after every meal. 
Bonus points if you can take that walk somewhere in nature like a trail, a park, or close to a body of water. 
Why? Because…
The benefits of walking in nature
    controls depression
    reduces anxiety
    helps strengthen the immune system
    speeds recovery time after sickness
    reduces your risk of getting cancer and generally just makes you a happier human being.
The Japanese have been practising this since the eighties. They call it 'forest bathing'. 
Japan also has the highest life expectancy of any country: 90 for women and 84 for men. There are more than 400 centenarians in Okinawa. For comparison, the average life expectancy in the U.S. is 78 years.
Let's quickly break down the science why this works. After eating, our digestive system begins to break down and process the food we just ate. 
Carbs get turned into glucose and flows throughout the bloodstream. The pancreas respond by producing insulin, the storing hormone, to help pull glucose into cells. Either to be used immediately or stored away for later use.
Because having too much sugar in the blood for long periods of time can cause serious health problems, like hyperinsulinemia or insulin resistance, if it's not treated.
Walking For Weight Loss: Timing matters
The body's insulin response can lessen as the day progresses, especially in older adults. This is why you should ideally finish your last meal as the sun sets. 
Unless you're from Barrow, Alaska. Little trivia for you. They have two months of darkness in the winter. But in the summer, the sun doesn't completely set for about 82 days. Crazy, right?
But basically, the earlier you finish eating your last meal, the better. The problem is, the average person has an average eating window of 15 hours. That's basically your entire waking hours.
And with the majority of the population consuming their biggest meal at night, the body is less likely to respond well to that meal because of this lessened insulin response. And again, we turn into an immovable couch potatoe afterwards.
As a result, blood glucose levels goes up and stay elevated for hours. That's not a good thing. That's why late night snacking is one of the worst things you can do.
This is where going for a 15 minute walk after a meal comes into play. We use our muscles for locomotion. Muscles burns glucose for energy, effectively reducing the amount of excess glucose in the bloodstream, resulting in lowered blood sugar levels. 
This is why it's so important to have a lot of lean muscle mass which I explain in further detail in this video. Because muscle is the primary site of glucose disposal. 
This is why you rarely ever hear fit and active exercise enthusiasts get Type 2 Diabetes. Unless their diet is complete trash. Even then, they can still get away with a lot. 
Because their muscles are efficiently able to utilize glucose for energy. That's why exercise improves insulin sensitivity.
The best thing anybody can do to reduce the risk of getting disease is by having optimal body composition. It's so much more than just aesthetics. That's just icing on the cake. 
Muscle is the mechanism of health. Because the lower your skeletal mass, the higher your morbidity and mortality. As you get older, if you get sick, muscle is the most direct predictor whether you're gonna survive. It's as simple as that.
Having said that, a 2016 study of people with type-2 diabetes found that even just 10 minutes, not even 15 minutes, of walking after a meal helped control their blood sugar levels. 
Not surprisingly, the researchers actually saw the biggest differences with walking after dinner, compared to other times of the day. 
This goes back to the body's ability to manage blood sugar at that time of day to be the weakest.
This is a completely different level you can pull to moderate blood sugar and insulin outside of diet and medication. And, it's free.
On top of that, walking after a meal can also help with digestion. It stimulates peristalsis, which is the process of moving digested food through the GI tract.
Walking after a meal also helps speed up the time it takes food to move from the stomach into the small intestines. This could help improve satiety after eating. 
There's also evidence that links this type of faster digestion with lower rates of heartburn and other reflux symptoms.
As far as timing goes, try to get moving within an hour of eating. The sooner, the better. Blood glucose tends to peak just over an hour after eating so you kinda wanna get moving to beat that spike.
Again, even if you can only fit in a quick 10-minute walk after a meal, it's still enough to get you benefits like lower blood pressure, increased lung capacity, reduced risk for depression and anxiety, more energy and improved cognitive function, and it cuts your risk of getting Alzheimers' by half. Name one medication that can get you all those benefits. 
The Aerobic "Fat Burning" Zone
Walking also keeps you in the aerobic zone, below your maximum aerobic heart rate, which is 180 minus your age. It's where you're mostly burning fatty acids for energy. It's the infamous fat burning zone.
Because fat burns well in the presence of oxygen. Aerobic literally means with oxygen. So don't be tempted to go for a jog, unless you're really fit and you can stay below your maximum aerobic heart rate, because it burns more calories. 
Less is more in this scenario. It's also really uncomfortable to go for a run after a meal.
This is something you can easily integrate into your daily routine. I force my parents to do it. 
You can go with your partner and talk about your day, take your dog or your neighbours dog if you don't have one, or go with a friend.
You can also take this time to reflect on your day. I always think of walking as active meditation.
Moving forward, use this timing strategy to effectively maximize your weight loss from walking. Finish eating dinner a little bit earlier so you can go for a 10-15 minute walk afterwards. I can't think of a more painless way to lose weight.
As always, if this was helpful, share it with a friend who could benefit from it as well!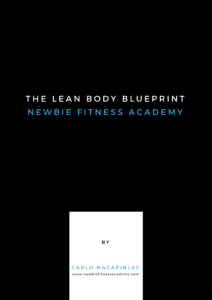 Need More Help?
Use this simple 4-step process to melt ALL the fat around your stomach and look good shirtless WITHOUT going on a crazy diet or wasting hours at the gym. Get the Lean Body Blueprint here for free!
PS. Have you nabbed your copy of The "No Diet" Diet yet? It's awesome, I promise. 
Click HERE
 to get a copy today!