We evolved to move as human beings. Otherwise, you'd be a tree.
Our hunter gatherer ancestors were always in constant movement in order to find food and survive.
They regularly walked at least 5 miles every day and they were all naturally lean and strong.
In this video, I'm going to show you why walking 10k steps a day might actually contribute more to your fat loss goals than going to the gym every day.
Here's What You'll Learn:
hide
Walking 10k Steps A Day – Why You Need To Do It
Walking 10k steps a day so important?
We actually still see this type of behaviour from tribes in Africa, like the Hadza and the Maasai for example, that still live a hunter gatherer way of life. 
They also follow traditional diets that doesn't include processed foods. So no breakfast cereal, no butter substitutes, no fake meat, and no vegetable or seed oils like canola, soybean, or corn. 
Their diets always included nutrient dense animal foods. The Maasai tribe in Tanzania for example only eat meat and drink blood.
In fact, the concept of purposely avoiding animal foods, the vegan diet, is completely foreign to them. And they have no allergies, no digestive issues like bloating, and no dental deformities or cavities. 
Unsurprisingly, they start having health problems when sugar, flour, and seed oils are introduced to their diets. But that's another topic in a separate post.
The Problem With Modern Society
But we have gone backwards as a society when it comes to general every day movement; let alone walking 10k steps a day. We have food delivery apps, Amazon Prime, we can get our groceries delivered, and other technological advances that we've greatly eliminated the need for us to leave our house and move. 
That's why vitamin D deficiency is so prevalent in the Western Hemisphere. Vitamin D, in case you didn't know, activate hundreds of important functions in your body.
As you can see, since I moved to Mexico, I've been getting my daily dose of vitamin D.
So simply moving around more (Ideally walking 10k steps a day), which is the remedy to avoiding prolonged periods of stillness that's so common in the digital age, has arguably become the most important objective if you wanna lose weight and be a healthy and happy human being. 
Walking is MORE IMPORTANT than going to the gym every day
I'm gonna go as far as saying that walking 10k steps a day might be even more important than following a structured workout routine.
If you're into these mainstream group fitness classes, that's awesome. Your main goal might actually be to tone down the all too common overly stressful approach to exercise that can destroy your health and disregulate your hormones.
Especially if you're a type A personality and you go to these group fitness classes Monday through Friday. It might actually back fire on you. And I'm gonna explain why in a second here.
But if your goal is to lose weight, have a flat stomach, and fit better into your clothes, simply moving around more by walking 10k steps a day can get you 90% of the way there. 
If you combine it with a couple of high intensity strength workouts every week, you're set. That's all you need.
And this is coming from a former competitive athlete. I'm telling you now, you don't need to go to the gym every day.
You don't need to drag your butt out of bed at the break of dawn to go to your 6am Spin class. I'd rather you get more sleep instead.
Yes, there's a lot of benefits with doing these mainstream group fitness classes like Crossfit, HIIT, Spin, or any cardio based group workout. The community is the best part of it.
But don't even go there until you pick out the lowest hanging fruit which is establishing a baseline of getting 10,000 steps every day.
Especially if you're just getting started. You don't need to be an exercise expert to start walking, you don't need to warm up, you don't even need shoes. 
You can literally stop and get up from whatever you're doing and start walking. 
The problem is, the average North American doesn't even get half of those 10,000 steps. We only get 3000-4000 steps. The definition of a sedentary lifestyle. 
Let's talk about why increasing general every day movement is so important
Believe it or not, getting 10000 steps every day might help you lose excess body fat more effectively, than regularly going to your daily group fitness classes. 
Why? Because regular movement keeps you in an energized fat burning state with stable mood and appetite. 
It also gets you out of prolonged periods where you're completely sedentary. It's a win-win.
Because nothing shuts down your fat burning metabolism faster than prolonged periods of stillness. That's why regular movement habits should be step number one for everyone.
The problem with mainstream fitness
In contrast, overly strenuous workouts that again are so prevalent in mainstream group fitness classes, especially the ones that are a bit too stressful because you have to keep pace.
They also last a little too long, and they're often done too frequently with insufficient rest between them. The result is you're depleted and hungry. The complete opposite of what we're trying to do.
Raise your hand if you get a high from doing these classes but feel like hot garbage for the rest of the day. At the same time, you're just ravenous afterwards.
This is a scientifically proven concept called the compensation theory.
That's why people fall in love with these crazy workouts. Because yes, it does burn more calories. Yes, you get a euphoric feeling after the workout. The high fives after class is always the best part.
The problem is, calories burned during your workout will stimulate a requisite increase in appetite along with generally increased laziness. 
This is why you see the same people doing group fitness classes every day, or they're on their favourite cardio machine every day, but they look the same. There's something wrong with that picture.
My point is it's time to reframe your mindset that you have to suffer through a workout for it to be effective. Chronic workouts like that can make you flat our tired, sick, and fat.
That's why it's so confusing for a lot of people because they're working their butts off, but they're not losing weight. Worse, they feel like crap all the time. They're getting a negative return on their time investment. 
It's also now been scientifically proven that calories burned from exercise does not translate to fat burned in the body. That should make sense for a lot of people.
Why you need to slow down on your workouts
Instead, I want you to embrace this new concept of cutting down on these overly stressful workouts, and just focusing on moving around more at a comfortable pace. 
Not every workout needs to be a near death experience for it to be effective. Every once in a while to trigger a fitness adaptation? Sure. But not every day.
Because slowing down and just increasing general every day movement, which goes back to getting 10,000 steps every day triggers a completely different metabolic pathway. 
It up regulates your fat burning genes, stabilizes your appetite and satiety hormones, without the appetite spikes caused by overly stressful workouts. Not all workouts are created equal.
Again, notice how you're just ravenous after these hard workouts? And it's so easy to undo all your hard work if you eat the wrong type of food.
Instead, walking emphasizes fat burning and up regulates fat metabolism 24/7. Because you always have lots of oxygen to make fat your predominant fuel source.
As a society, we've been taught that we burn fat through sweating. That's kinda where the mentality comes from that you gotta go hard. Sweat is basically your fat cells crying. Nope.
In reality, about 84% of the fat you lose is through breathing. It's eliminated through your lungs. Most of it happens while you're sleeping. True story.
The benefits of walking 10,000 steps per day
Walking also helps optimize immune and hormonal function, it stabilizes appetite and mood, it stimulate BDNF which is short for brain derived neurotropic factor which is miracle grow for the brain, and leaves you feeling fresh and energized for the rest of the day.
Walking, most importantly, guarantees to maintain a heart rate in the aerobic zone. Aerobic literally means with oxygen. And again, fat burns well in the presence of oxygen. 
The upper limit is 180 minus you age in bpm. That's a proven formula by the legendary endurance coach, Dr. Phil Mafetone. (Example) Your job is to stay below that number when you do cardio based workouts. 
During an aerobic session, you're burning mostly fat for fuel and the effort feels easy. At your maximum aerobic heart rate, You're achieving peak fat oxidation. It's the infamous fat burning zone.
Here's one of the biggest takeaways in this video. Cardio in the fat burning zone, and walking basically guarantees to keep you there because it's easy, will contribute to your fat loss goals instead of making you depleted and hungry. 
You can do other types of cardio as well as long as you stay below your number.
How to increase general everyday movement
Now, 10,000 steps roughly translates to about an hour of walking. That might sound like a lot for some people depending on your schedule. The good thing is you don't have to do it all at once. In fact, it's actually better if break it up into small chunks of time.
If you have an extra couple of bucks, get a cheap fitness tracker. Preferably with a heart rate monitor so you can track your heart rate as well to make sure you're always staying below your maximum aerobic heart rate.
To get the ball rolling, just commit to a 5 minute walk first thing in the morning and go from there. Anybody can commit to 5 minutes.
Bonus points if you have access to a trail, park, or a body of water. Spending time in nature has been shown to reduce stress, anxiety, and depression. 
Also, don't wear sunglasses when you do your morning walk. Exposing your eyes to some morning sunlight helps with your circadian clock.
Next, go for a walk after a meal. Did you know that going for a 15 minute walk after a meal cuts the blood sugar and insulin response time by half? 
The faster you can regular blood glucose and insulin, the faster you can get back into fat burning.
When I read that, I instantly became obsessed with going for a walk after a meal. I now purposely schedule walking errands after eating.
If you have a kid, walk your kid to school every day. Lead by example and teach your kid the importance of living a healthy and active lifestyle.
When you're trying to find a parking space, park a little bit further away to get some extra steps in. Those spots are almost always open and you're saving your car from door dings.
Make a point of skipping the elevator as much as you can and take the stairs instead. Descending stairs is also great for preserving balance and bone density.
If you follow a typical 8 hour work schedule, take movement breaks. 5 minutes for every hour. Then, a 10 minute brake every two hours.
We can really only go about 20 minutes of peak cognitive performance. After that, your concentration will start to go down.
Going for a quick walk, and you might as well do a micro workout like 20 squats while you're at it, will actually help you become more productive. 
Because you're gonna get an immediate boost in cognitive function from increased blood flow and oxygen delivery to the brain when you do them. 
You're also gonna spike neurotransmitters that elevate mood, improve focus and concentration, and up regulate your fat burning metabolism even more afterward. 
If it's available, you can request to work on a stand up desk. It's really not that far fetched to say that sitting is the new smoking. It's that bad for you.
By making a concerted effort to slow down on your workouts, move frequently, and avoid prolonged periods of stillness, you can pick off the lowest hanging fruit in terms of exercise. 
Trust me when I say that it'll get you pretty far. Literally. If you combine walking 10k steps a day with a couple of strength workouts every week to build and maintain muscle, you're absolutely winning.
As always, if this was helpful, share it with a friend who could benefit from it as well!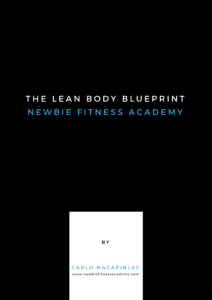 Need More Help?
Use this simple 4-step process to melt ALL the fat around your stomach and look good shirtless WITHOUT going on a crazy diet or wasting hours at the gym. Get the Lean Body Blueprint here for free!
PS. Have you nabbed your copy of The "No Diet" Diet yet? It's awesome, I promise. 
Click HERE
 to get a copy today!