Is there such a thing as the best intermittent fasting schedule for weight loss?
There are plenty of options to choose from.
You've got 14 hours, 16/8 (Lean Gains), Warrior Diet, One meal a day (OMAD), Alternate day fasting (ADF), all the way down to extended fasting.
But is there actually truly a "best" intermittent fasting schedule? There is. I'm going to show you exactly that in this video.
The Best Intermittent Fasting Schedule (Options)
So you're wondering what the best intermittent fasting schedule is.
There's a few of them to choose from.
You've got the 14 hour fast. The Lean Gains method which is a 16/8 fast. There's also the Warrior Diet which is 20 hours of fasting with a 4 hour eating window. All the way down to one meal a day, or OMAD for short.
You can also get into doing an extended fast and even dry fasting. But that's more on the advanced side of things.
You're more than welcome to try it if you're more experienced. But you usually want to stick to the minimum effective dose.
For starters, I'm going eliminate one of them right away, and that's the 14 hour fast.
First, I'm going to level with you on this. If you're someone who's completely brand new to intermittent fasting. You're someone who eats all day. From the moment you wake up, until you go to bed. Your only break from eating is when you sleep.
Then, yes. Start with a 14 hour intermittent fasting schedule.
But that's going to only get you so far. Because a 10 hour eating window is still a long time to eat a lot of food.
The Minimum Effective Dose Of Intermittent Fasting
That's why I've always said that the minimum effective dose of intermittent fasting is the 16 hour fast.
It's the minimum amount of fasting that still yields amazing results. Who doesn't want that?
For a lot of people, the default eating window for a 16 hour fast is 12pm-8pm. But that's not necessarily set in stone.
So don't think that your fast doesn't count because you can't follow that best intermittent fasting schedule for some reason. As long as you complete 16 consecutive hours of fasting, that's all that matters.
Because for some people, they have kids and they'd prefer to have a sit down meal with them first thing in the morning. That's totally fine.
So what you want to do is simply shift that 8 hour eating window to 8am-4pm for example. Guess what? That's still a 16 hour fast.
What I'm trying to get to here is flexibility plays a key role in determining what the best intermittent fasting schedule is for you and your success with it.
For example, if you have that 8am-4pm window and you have unexpected friends from out of town and they invite you for dinner? Do it. You can always make it up the next day.
Same goes if you have have a 12pm-8pm eating window and you have a family brunch. Let's say brunch is at 10:30am. You can't say, "Uhhh… Sorry, guys. I'm still fasting."
That's just weird.
Again, you can always adjust you fasting window. Just fast longer the next day if you really want to make up for it.
I want you to schedule your fast around your life. Not the other way around.
You can always make up for your missed fasting windows. But you can't bring back life events that you missed out on because you're too regimented with your intermittent fasting schedule.
This begs the question. How do you determine what's best for your schedule?
The best way to do this is start with the one meal on your schedule with the least flexibility.
For a lot of people, that would be dinner time. That's usually when we make plans to go out for dinner. Or, that's usually when everyone is home to have a proper sit down meal.
With that in mind, just count 8 hours backwards. Because again, the 16 hour fast is the minimum effective dose.
So if you're usually done eating dinner at 8pm. Which means you start eating at 7pm or 730pm. Count 8 hours backwards and that gives you 12pm as the start of your eating window.
But again, If you're new, maybe just count 10 hours backwards. That's 10am which gives you a 14 hour fast. You're basically eating a late breakfast.
You can start with that for a week until you get used it. Then extend it by two hours eventually to meet your minimum effective dose of 16 hours.
Personally, when I started, I did a 16 hour fast with a 1pm to 9pm eating window for the longest time.
Then I experimented with the Warrior Diet which gave me a 4 hour eating window. Nowadays, I just do one meal a day (OMAD Diet) because I'm metabolically flexible. I can fast longer. But I had to work up to it.
The Best Intermittent Fasting Schedule – Metabolic Flexibility Is The Key
The longer you fast, the better.
You're simply giving your body more time to burn your fat stores for energy.
Being metabolically flexible is what allowed me to experiment with moving my initial 16 hour fast and adding 4 hours to it because I wasn't as hungry.
So I did that for a bit. I played around with a 4 hour eating window. Now, I just eat one meal a day. It actually works out better for my schedule because I only have to think about food once.
Also, this is such a pleasantly surprising and understated benefit of this specific intermittent fasting schedule. You save so much money if you just eat once a day. Even if it's one big meal. Especially if you're someone who's used to eating 6 meals a day.
I actually can't even wrap my head around people who live like that. Your whole life basically revolves around food.
But if you're brand new, I don't recommend jumping into a one meal a day intermittent fasting schedule right away.
That's like signing up for a marathon when your only form of activity is walking to the fridge. How do you think that's going to go?
You have to learn how to walk first before you can run. There are levels to this.
This is why it's so important that you focus on being fat adapted and metabolically flexible first. That's actually step number one in all of this before you even start thinking about doing a longer fast.
Being metabolically flexible simply means you can easily tap into your fat stores and burn it for energy after you're done eating.
How To Achieve Metabolic Flexibility
You achieve achieve metabolic flexibility by switching to a diet that moderates your insulin levels, deleting the bad guys from your diet like sugar, grains, and toxic vegetable and seed oils, as well as making supportive lifestyle choices that up regulate your fat burning metabolism.
Things like introducing movement throughout the day, proper sleep hygiene, managing your stress levels, and doing proper workouts that promote fat loss. Because there's definitely a right way and a wrong way to exercise.
If you're not metabolically flexible and you just start doing intermittent fasting, it can actually start working against you.
Because your body is going to freak out. You're introducing a type of stress in your body that it's not ready for.
You're going to activate your fight or flight response, you're going to have elevated cortisol levels, and that's going to prevent you from losing weight.
What you eat and when you eat are equally as important. Intermittent fasting takes care of the when you eat part. That's actually the easiest part of this.
The 'what you eat' part of the equation is obviously your diet. This is what makes or breaks your results.
This is why some people get amazing results from intermittent fasting, while some people struggle to lose weight
Because I guarantee you that someone who's doing the minimum effective dose of a 16 hour fast but is fat adapted and metabolically flexible because he or she is eating the proper diet and making the proper supportive lifestyle choices, is going to get better results than someone who follows the same intermittent fasting schedule but doesn't adjust their diet or lifestyle.
Again, there are levels to this. The best intermittent fasting schedule is the one that works best for you. They all work.
But you're only going to get the results you're looking for if you're fat adapted and you're metabolically flexible.
As always, if this was helpful, share it with a friend who could benefit from it as well!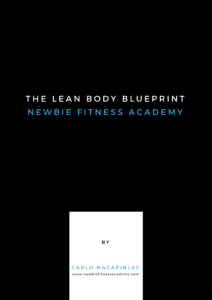 Need More Help?
Use this simple 4-step process to melt ALL the fat around your stomach and look good shirtless WITHOUT going on a crazy diet or wasting hours at the gym. Get the Lean Body Blueprint here for free!
PS. Have you nabbed your copy of The "No Diet" Diet yet? It's awesome, I promise. 
Click HERE
 to get a copy today!