The best cardio for weight loss?
There's actually a specific number you need to hit in order to do it properly and maximize fat burning.
The Best Cardio For Weight Loss
Doing cardio based workouts is one of the most popular ways of exercise. 
Whether it's using your favourite cardio machine like the elliptical, the stair master, a stationary bike, swimming, or really any activity that gets your heart pumping.
Group fitness classes and running groups also falls in this category.
The problem is, a majority of people are doing it wrong. I have to admit, I was one of those people. I did it for years because I just didn't know any better.
Because we've somehow adapted this 'no pain, no gain' mentality when it comes to working out. Yes, exercise is good for you. So we automatically think that more is better. 
You can definitely do too much of a good thing. The poison is in the dose.
I was a big part of the CrossFit scene for a years and a big part of the culture is that 'no pain, no gain' mentality. 
Almost every workout is a suffer fest. They have sayings like death before DNF which stands for 'did not finish'.
By the way, there is absolutely nothing wrong about sending it and going all out occasionally. Once a week? Sure.
Cardio for weight loss – You're probably doing it WRONG
The problem is, we get into chronic patterns of doing these cardio workouts that are a little bit too hard, a little bit too frequently, with insufficient rest. 
People mindlessly go for a run or do their group fitness class Monday through Friday. Sometimes they don't even take days off. 
I've got some bad news if you're one of those people. You're most likely doing more harm than good. We'll dive into this more in a second.
The key is to track your heart rate. Specifically, you wanna keep your heart rate in the fat burning zone the entire time when you do these cardio based workouts.
More likely than not, unless you're extremely fit, you're gonna have to slow it down. Way down.
Here's why. Cardio workouts performed in that fat burning zone up regulates your fat metabolism because your body adapts to whatever fuel source is always available. 
If you teach it to burn fat when you're doing cardio, it's gonna become more efficient at burning fat even at rest. 
The best cardio for weight loss –  How to do it properly
When you slow down at a more comfortable pace, you have lots of oxygen available to make fat your main fuel source. Because fat burns well in the presence of oxygen.
Comfortably paced cardio workouts also helps optimize hormonal function, it strengthens the immune system, it stabilizes appetite and mood, it stimulate BDNF which is Miracle Grow for the brain, and it prompts the all important mitochondrial biogenesis, the making of new mitochondria, which increases longevity. 
As a byproduct, you actually feel refreshed and energized for the rest of the day if you do these cardio workouts properly. If you feel like crap afterwards, you definitely overdid it.
What's the magic number to stay in this aerobic aka fat burning zone?
How to calculate your maximum aerobic heart rate
The upper limit is 180 minus your age in heart beats per minute. If you're 34 years old like, your MAF is 146 bpm. 
This is a proven calculation that's been around for decades popularized by Dr. Phil Mafetone, a legendary endurance coach. This isn't just a made up number. 
Your number one job is to stay below your personal number. During a proper aerobic training session, you're burning mostly fat for fuel. Depending on your fitness level, the effort should feel easy to moderate. 
At your maximum aerobic heart rate, you are at peak fat oxidation. You're burning more fat per minute than any other heart rate. If can imagine a bell curve, you're at that peak.
My recommendation is to stay a few beats just below that number to give yourself a little wiggle room. 
Because if you're an eager beaver and you go past your maximum aerobic heart rate, and this is what happens in 99% of running groups and group fitness classes. Yes, you're gonna burn more calories. 
If you're on a cardio machine, it's addicting looking at the calories burned.  The problem is, you also start operating at a different metabolic state. Your fat oxidation rate will go down in favour of increased glucose burning. 
Why? Because glucose is like rocket fuel. It's a quick hit of fuel.
You're gonna start burning more of it because you're huffing and puffing. 
The effort level is now hard which is gonna trigger more cortisol production, which is your flight or flight hormone, and more free radicals which are cellular waste products. 
The result is more inflammation and it can lead to longer recovery times and more risk of breakdown, burn out, and fatigue. 
That's why it's so important to stay below your maximum aerobic heart rate during your workout. 
If you go too fast even just for a little bit, it's hard for your body to go back to that low stress fat burning state. You have to be aware and stay disciplined.
Again, more isn't always better. Less is more. This is why walking is the best cardio for weight loss. Because it's easy and you're guaranteed to stay below your maximum aerobic heart rate.
The problem with mainstream fitness
Let's circle back to mainstream fitness.
Unfortunately, the euphoric feeling that you get from always doing these medium to hard intensity workouts, combined with the flawed mindset that you're not getting a good workout unless you're suffering, creates this exercise trap for a lot of people where you're almost always going way above your maximum aerobic heart rate.
Again, this exercise black hole trap puts you in a different metabolic and hormonal state. 
Because now, you're burning more glucose and less fat which increases stress hormone production and muscular fatigue. I remember always feeling like I just got hit by a bus when I was stuck in that trap. 
I was unknowingly comprising my fat burning goals, and trashing my health and longevity in the process. Imagine that. But hey, now I know better and you can learn from my mistakes.
Again, it's okay to do an occasional fitness challenge like a Spartan Race, or a breakthrough workout where you just go all out, and you significantly exceed your maximum aerobic heart rate. 
Therefore, stimulating a fitness adaptation. This is how you level up. BUT you take the proper recovery time afterwards. 
But it's the daily pattern of these hard workouts that becomes too stressful, depleting, and immune suppressing that ends up doing way more harm than good.
I always had some nagging minor injury and I was always susceptible to getting sick when I constantly beat up my body every day.
The problem with doing excessive cardio for weight loss
This type of training has been shown conclusively to increase the risk cardiovascular disease, mitochondrial damage, and accelerated aging. 
This is often referred to as the excessive endurance exercise hypothesis. One of the leading voices on this is Dr. James O'Keefe, who's a cardiologist. He's got an eye opening TedTalk called 'Run for your life! At a comfortable pace, and not too far'.
According to him, a surprising amount of seasoned marathoners with six-pack abs and healthy blood profiles are showing increased scarring and thickening of their arterial walls caused by chronic exercise driven inflammation.
Just because you look good on the outside doesn't mean that everything is fine on the inside.
To be honest, I kinda feel betrayed because I willingly and unknowingly put myself through this for years. 
You actually see extreme cases of these depleting workouts in CrossFit competitions where overly stressed athletes experience rhabdomyolysis, or rhabdo for short.
It's a potentially life-threatening syndrome resulting from the breakdown of muscle which then leaks into the circulation.
The most common symptom is when your pee becomes the same colour as Coke. 
By the way, I'm not scaring you into never doing CrossFit. I still do it. I just know better now. Knowledge is power.
Again, think of a bell curve. There's a point where it peaks where you get maximum benefits, but then it starts to go down. 
The sweet spot is doing a couple of hours of cardio per week at an aerobic pace to get those maximum benefits. 
Anything more than that and you start travelling down the path into the danger zone where you're doing more harm than good.
As always, what gets measured gets managed. If you have an extra couple of bucks, invest in a heart rate monitor to help you stay below your maximum aerobic heart rate. 
The highest accuracy comes from the ones that wraps around your chest. You can get a high quality unit for less than $50 on Amazon.
You can also use an Apple Watch or other fitness trackers. Although depending on which review you look at, they might not always be as accurate.
You can also use the no tech strategy of the good old nose breathing. You should be able to your cardio workout with your mouth closed. 
My perspective on fitness has drastically changed compared to when I used to be competitive athlete. My long term goal is to now participate in the super centenarian olympics. 
I no longer feel the need nor the desire to always go big or go home every day. Not every workout needs to be a near death experience. Instead, I've substitute a lot of these comfortably paced workouts. 
Yes, slowing down might not be as fun as the high that you get from a tough workout. 
But rest assured, you're making steady progress towards your fat loss goals. Because now, you're actually doing it properly.
And just remember Dr. James O'Keefe's principle. Run for your life! At a comfortable pace, and not too far.
As always, if this was helpful, share it with a friend who could benefit from it as well!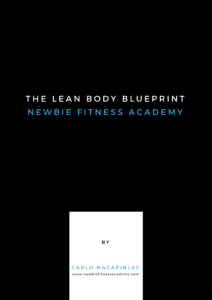 Need More Help?
Use this simple 4-step process to melt ALL the fat around your stomach and look good shirtless WITHOUT going on a crazy diet or wasting hours at the gym. Get the Lean Body Blueprint here for free!
PS. Have you nabbed your copy of The "No Diet" Diet yet? It's awesome, I promise. 
Click HERE
 to get a copy today!