I haven't had breakfast since 2012.
That was also when I started to transform my body and I was able to melt all the fat around my stomach.
In this video, I'm gonna show you why you should start skipping breakfast if you wanna lose weight.
Skipping breakfast to lose weight – Good or bad idea?
Conventional wisdom states that breakfast is the most important meal of the day.
I mean, there's no better way to start your day than eating a big breakfast, right? Well, it kinda depends. There's nothing wrong with having bacon, eggs, and avocado first thing in the morning for example. It's full of healthy saturated fats and protein.
The problem is, we're all busy and people rarely ever cook breakfast these days, so we resort to whatever is easy or whatever we can take on the go.
So instead, we just grab a bagel, or a muffin, or a donut, or shove a bowl of breakfast cereal or instant oatmeal down our throat because it's fast and it's easy. And that's true. It's easier to just reach into the kitchen cabinet and just have a bowl of cereal. Better yet, stop by our closest drive thru window and order ourselves a breakfast sandwich and polish it off with a glass of orange juice and we think we're eating healthy.
I mean, that's a pretty typical breakfast for a lot of people in North America. Right? That's probably what you ate this morning. Now, it doesn't help that this is what's been branded as the right thing to do and people kinda just go along with it. And we've never really questioned it. I mean how easy is it to put a cartoon character on a box of cereal and sell it to a kid? We all had our favourite breakfast cereal brand growing up, right?
Breakfast food is big business
And so much of it has to do with the breakfast food industry and all these big food corporations because they have to sell their cereal, or their granola bars. So it's a lot easier for them to tow the company line and proclaim that breakfast is the most important meal of the day.
And I used to be guilty of this. The thought of skipping breakfast to lose weight never crossed my mind. I always made sure that I picked up a bagel, or a muffin, and just shove it in my mouth even though I wasn't really hungry. Cuz that's what we've always been taught, right? Never start the day on an empty stomach. It's bad for you. You won't be able to function because you won't have any energy.
And there's nothing intrinsically wrong with eating breakfast, by the way. I love breakfast food. However, there's a huge difference when you eat it and an even bigger difference with how your body reacts with what you eat. For example, eating bacon and eggs versus a bowl of frosted flakes or one of those energy bars on the go. And as a society, we're so in love with anything with the word energy attached to it. I mean that's how Redbull built a multi billion dollar brand. It gives your wings, right?
Back to our breakfast examples. As soon as you eat it, your body responds completely different between the two. The eggs and bacon is made up mostly of saturated fat and protein while your breakfast cereal is mostly refined carbs and sugar. The former will keep you full and satiated for hours to come while the latter is a sugar bomb and wreaks havoc once it enters your system. I mean, I don't think anybody in their right mind would think that the body responds to them the same way. It just doesn't. So let's talk about that.
Not all calories are created equal
People say that a calorie is a calorie whether it's from fat, carbs, or protein, as if your body responds to them equally. I mean, the entire diet coke and zero calorie movement is built around that idea. And it's got to be one of the biggest lies in the history of nutrition. Well it's a tie between that and everyone believing that fat makes you fat. Check out my videos about those topics if that's news to you.
Now, the problem starts when people are led to believe, and this is what food corporations and fitness experts want you to think, that a 500 calorie bowl of frosted flakes, white bread, instant oatmeal, energy bars, and other refined and highly processed carbs is the same as a 500 calorie breakfast of eggs, bacon and avocado. That is a hot negative. Not even close.
And then we're sold on this idea that it's made out of whole wheat and it contains fibre. Then they they say it's fortified with vitamins and minerals so it's gotta be good for you, right? It even has that fancy little check mark on the box as if that means that it's automatically healthy. Guess what? It doesn't get a free pass.
The role of Insulin in your body
Let's break things down a little further on how your body reacts every time you put food in your mouth and this might be ground breaking information for some people. This is a super important concept to grasp so pay attention.
You see, all foods stimulate the hormone insulin in some way, shape, or form. Certain foods stimulate it more than others. Insulin, if you've never heard of it before is a very important hormone in your body. It's a storage hormone. It's the hormone that tells people to gain weight. People hardly ever talk about this because everyone just wants to focus on cutting calories. Calories in vs calories out, right? The problem is, calorie counting has about a 98% failure rate. It simply doesn't work. And that should sound familiar if you've ever gone on a diet and you ended up gaining back the weight you've lost.
So why is insulin so important? It's important, because high insulin is gonna cause you to gain weight. And persistently high levels of insulin causes insulin resistance. Basically, if you have something called insulin resistance, your body produces more insulin. It's your body's natural mechanism to overcome this resistance that you've created from eating too much insulin stimulating foods. It actually produces more insulin. And that's bad news because insulin resistance opens up pandora's box to all types of disease including diabetes and obesity. And nobody ever talks about this.
What spikes insulin the most you ask? Well, it's sugar and refined carbs. I mention those two things specifically because a lot of the typical food that we eat for breakfast has either, A) hidden sugars or B) is made out of refined carbs. That includes breakfast cereals, granola bars, energy bars, breakfast croissants, and other pastries. Yup, the stuff that we typically eat for breakfast.
What you eat and when you eat is equally important
Now, the biggest determinant of insulin resistance is how often you eat and the types of foods that you eat. That's why eating six meals a day to lose weight makes absolutely no sense. I mean, how could you possibly expect to lose weight if you're eating all the time. Stop it. Just stop.
The way you reset your insulin sensitivity is to have periods of time where you allow insulin levels to be low. And the only natural way to do this is by simply taking a break from eating. Like skipping breakfast. Mind blowing stuff, I know. This is also called time restricted feeding or it's more commonly referred to as Intermittent Fasting.
And the very word breakfast literally means 'break fast'. It's the meal that breaks your fast. As you can see, you're already fasting every day. It's called sleeping. But sleeping for 8 hours is not enough to lower your insulin levels to the point where you can access your fat stores and get into weight loss. It's just not.
Skipping breakfast to lose weight aka Intermittent Fasting
Now, If you start pushing it further by extending your fast and skipping breakfast and lunch, and that's when you start getting into the one meal a day territory, then you're gonna start getting into fat loss because you're allowing your insulin levels to get low enough to the point where you start using body fat as a source of energy. And that's what we want.
You see, this is how your body naturally works. It's what your body is designed to do during periods when there's no food in your stomach. It starts burning fat. That's why skipping breakfast to lose weight, or time restricted eating, or intermittent fasting, or whatever you wanna call it is such a powerful tool when it comes to weight loss. And think about it this way. What do you think will happen if you stopped eating every once in a while. What do you think will happen if you eat two meals a day instead of three. You're gonna lose weight. I don't think you need to be a rocket scientist to work out that math.
All you have  to remember is that if you wanna lose weight, it's all about managing your insulin levels and not necessarily about the calories. Calories are important but only after you manage your insulin levels.
You gotta remember that when you decide to skip breakfast, you're simply taking a break from eating to let your body use your own body fat as a source of energy. It's not a period of starvation and that is such an important concept to wrap your head around. You're not gonna die if you skip breakfast.
Eating 6 small meals a day according to the "experts" is simply not what your body wants to do because every time you eat, again, your insulin goes up. So if you eat your 6 small meals a day, you keep telling your body, keep storing fat. You don't need to burn it. Look at all this food that's coming in that we can use for energy instead.
You eat, you store fat. It's as simple as that. We did not evolve to eat six meals a day.
But again, it's just been institutionalized for quite some time now that breakfast is the most important meal of the day and you gotta start the day with a good breakfast so you'll have lots of energy. That's what we've been told but the truth is, your body already does that for you. Let me explain.
If you look at what your body does before you wake up, your body actually has a surge of hormones which pushes glucose out of your system which you can use for energy. That's right, your body supplies you with energy. Your body also produces growth hormones and adrenalin to get you primed for the day. Your body is actually super smart about making sure that you're good to go from the moment you wake up.
And this makes sense because back in the Paleolithic times, food wasn't always available. Do you think our ancestors woke up and said, geez better make sure I eat breakfast before I go hunting for food. No. There was no breakfast available. They simply went out hunting. Sometimes they would go days without food and they were fine.
Long story short, there's nothing wrong with eating breakfast. I mean, I love breakfast food. I really do. You just don't always have to be married to the idea that you have to eat first thing in the morning. You don't.
If you're not hungry, don't eat. Black coffee will do you just fine.
The best tip that I can offer once you actually decide to start skipping breakfast to lose weight is you gotta stay busy. You gotta stay productive. If you don't, you're gonna think that there's something missing from your morning routine, then you start obsessing over it, next thing you know, you're on your way to the closest drive thru window to get yourself a breakfast sandwich. Alright? So pro tip for you guys, you gotta stay busy. Next thing you know, it'll already be lunch time and you can finally have your "breakfast."
As always, if this was helpful, share it with a friend who could benefit from it as well!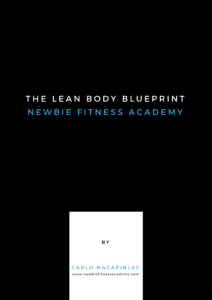 Need More Help?
Use this simple 4-step process to melt ALL the fat around your stomach and look good shirtless WITHOUT going on a crazy diet or wasting hours at the gym. Get the Lean Body Blueprint here for free!