Ready to start a reverse dieting plan?
A couple of weeks ago, I wrote about reverse dieting. I talked about how important diet breaks are when you're trying to lose fat. 
Because A) It keeps you sane. And B) It prevents your metabolism from slowing down because the human body is an adaptation machine. 
I just want to dive into that topic a little bit more today to give you all the tools you need in order succeed.
Here's What You'll Learn:
hide
Reverse Dieting Plan: How To
If you watched my video a couple of weeks ago, I was on a diet break. I just ate at my maintenance calories. And I feel like this is such an underrated topic that rarely gets talked about in the fitness industry.
Because we're always just told to be on a calorie deficit. It's basically a competition of little you can eat. 
But if you want long term sustainable fat loss and keep your sanity throughout your journey. You need to introduce diet breaks where you're eating at maintenance calories for a week or two. Then go back to being on a calorie deficit afterwards.
Again, I talk about this extensively whether it's time for you to take a diet break in my other video so make sure you check that out afterwards.
The problem with always being on a calorie deficit
But in short, if you're always just at a deficit for an extended period of time. Your body, being the adaptation machine that it is, will adapt to that. Because it wants to survive.
And your original calorie deficit number will become your new maintenance calories. Which means you have to keep cutting even more calories in order to keep losing weight.
This is how people end up eating 1000 calories, they're barely eating anything, and they're not losing weight. That sounds awful and extremely unhealthy. Or you keep losing weight but you keep putting back on those same 5-10 lbs you're trying to get rid of.
Truth be told, that was me for the longest time. I was stuck in this dieting mindset. I was scared of food and I was scared to go back up to maintenance. 
Because I was so worried that I was just gonna put back all the weight I worked so hard to lose. And I know I'm not alone on that.
The importance of eating at maintenance calories
But here's the thing. The definition of maintenance calories is right in the name. It's the amount of calories you need to eat to maintain your current weight. I know, right? Mind blowing stuff.
You go on a calorie deficit, eating the right kind of foods obviously to keep your hormones moderated, to lose fat. 
So if you go back up to maintenance. You'll maintain your current weight on your maintenance calories.
You might gain a little bit of water weight when you eat at maintenance if you eat a little bit more carbs. Usually the more carbs you eat, the more water weight your body will hold on to. You're also eating a little bit more food just by weight.
But that's not the end of the world. That's not a cause for panic. You can't let a little bit of increase in total weight mess with your head. 
This is why I always say that the scale can be a very powerful accountability tool. But it also has the potential to throw some people off. 
For example, I'm not a big guy. When I train CrossFit and Muay Thai the same day, sometimes I'll wake up the following morning and I weigh 4 lbs lighter. Because I basically drained the glycogen stores in my body from training. 
When I refuel and rehydrate, it goes back up a little bit. Not a big deal.
There's a difference between weight gained from just daily normal fluctuations to actual body fat gained. You will not put back all the fat you've lost. That's just not how it works.
So you need a little perspective here. When you take these diet breaks, you can't let your fat phobia stop you from doing this. 
Don't stress about the numbers
Because here's the thing. That fear in itself is actually what's gonna cause you to gain fat. When you start to get stressed about this, that's when your body actually starts to hold on to fat.
And I've made tons of videos about why chronic stress is a major killer of your weight loss progress. 
I'm a numbers guy so let's look at some hypothetical numbers. Let's say your maintenance calories is 2000 calories. You want to lose fat so you cut that down to 1600 calories. You go on a 20% deficit which is a pretty typical number. 
But you're a scaredy cat like me before. You've got the right intention. You think if you just keep eating at a deficit, you're actually doubling down on your effort.
So you don't take diet breaks, you don't go back up to maintenance, you just stay at 1600 calories.
Give it enough time, the body being the adaptation machine that it is, starts to think that you're going through a state of famine. And it doesn't want to die. So it starts to adjust your metabolism and lower it to 1600 calories. 
1600 calories now becomes your new maintenance calories and this is more commonly known as hitting the dreaded weight loss plateau. 
All diets work…at the beginning
This is why every single diet works at the beginning. They all do. As long as you're on a calorie deficit, you're gonna lose weight at the beginning. That is until your body adapts to it.
The problem is, you still have fat to lose. And you're scared of losing any progress you've made even though you've hit a plateau. You don't reverse diet back up to 2000 calories. 
Instead, you do what most people do. My former self included, you just cut even more calories. You cut down to 1300 calories for example. 
So you start losing weight again. Albeit a little bit slower this time. Until your body adapts again. You plateau at 1300 calories. Are you starting to see a trend here? Because now you're even more scared of gaining fat. So don't go back up to maintenance to keep your metabolism high.
You keep doing this over and over until you hit a point where you're maintaining weight at 1000 calories. 
But you're miserable and you're hungry all the time because 1000 calories is not a lot of food. You have no energy because your body is literally in starvation mode. It's trying to conserve as much energy as it can because you've given it the signal that you're in a state of famine. 
You're irritable. You have these crazy mood swings. You notice your hair starting to fall off. If you're a girl, you stop getting your period. You've basically completely tanked your metabolism.
There's usually just one outcome here for a lot of people. You gain all the fat back. And nothing illustrates this more than contestants from the show The Biggest Loser.
If you've ever seen the show, the contestants get put on these extreme diets and extreme exercise routines and they lose weight at the beginning. But they're extremely miserable. Some of them are crying.  
Here's the catch. If you look at the studies done on the contestants a few years later after the show. Almost all of them have gained back the weight they initially lost. Notice how there's never a reunion show?
But the most telling stat is they're actually still dieting. It's just that they've completely tanked their metabolism in the process. Are you catching my drift here? 
But that's what typically happens when you just have this diet mentality 24/7. You used to maintain your weight at 2000 calories. You perpetually diet and now you're maintaining your weight at 1000 calories. Your metabolism goes in the dumps. 
You don't have any more wiggle room. Where are you gonna go from there? How are you going to lose the fat that you're starting to regain because you're working with a measly 1000 calorie metabolism.
So if you're like the old me and you're scared of doing this. That's okay. It's perfectly normal. I just want you to take a nice deep breathe and I want you to think long term.
Because the short term day-to-day perspective is where the fear comes from. Your weight could easily fluctuate by 4 lbs daily depending on your activity and food intake. 
Like I said earlier, I could lose 4 lbs overnight from a hard day's worth of training. I could also be up 2-3 lbs if I eat carbs. Big deal. Whatever.
You've put on 3 weeks of effort let's say to lose 4 lbs of fat. And now you're scared of putting it all back on during the one week where you're eating at maintenance.
But that's extremely short sighted. Because you're only focusing on that one week where you're not seeing progress. 
Reverse Dieting Plan: Think long term
But if you just expand your horizon a little bit. I want you to look at your magic crystal ball and think 6 months or even a year into the future. 
What's more scary than being a couple of pounds heavier on the scale gaining a little bit of water weight, or even a little bit of fat if you go back to maintenance. 
What's more scary is the idea of completely tanking your metabolism and the misery that comes with it. The idea that you're gonna regain all the fat you've lost because eating 1000 calories is just unsustainable. 
You can only do that for so long. You're bound to start eating more than 1000 calories so you don't die. Your body will start sending really strong hunger signals for you to eat. 
And you can only fight your hunger hormones for so long. You're literally going against your physiology. And your physiology will always win.
You're gonna start regaining all the fat you've lost. You're back to square one. Only this time, you're running on a much lower metabolism and it's going to be much harder to start losing fat again. That's the real scary part if you ask me.
Imagine putting in all that work. You cut your calories so low and you get results at the beginning. You lose weight even though you're miserable doing it. But you suck it up. Because nothing tastes better than skinny feels, right?
But you're only there for a hot minute. You peak and then you come crashing down. You put in all that work only for it to be temporary and you end up in a worse position than what you started with. 
That's what's really scary to me. That's why you want to play the long game and lose fat in a much more sustainable way.
This is why I'm never impressed whenever I see an 8 week magical transformation. Not to take anything away from that individual. But like I said, you can get there by eating 1000 calories of celery sticks, salad, and low calorie processed food. 
Show me how you look 8 months later. Because that tells a better story whether what you're doing is sustainable or not.
Now when you're on a diet break, should you change your diet when you go back up to maintenance? No. Your diet shouldn't change too much other than the amount of calories you're eating. 
But you can give yourself a little more room for flexibility. This does not give you the green light to start eating junk food and other types of processed food by the way. 
But let's say I go to my parents' house, and my mom offers me her homemade cheesecake which is to die for. Guess what? I'm going to eat it.
It also depends on your goals. For example, I usually don't have cravings for certain things when I'm on a deficit because I enjoy my diet in general. But if I've been craving something in particular, that's when I'm going to take advantage of the added flexibility that a diet break brings. 
Sometimes you just have to get that craving out of your system. As long as it doesn't trigger you to start going off completely. 
My sister wanted to hang out the other day for example and suggested we go for sushi. And since I'm on a diet break, I didn't even have to think twice. 
Because I know that it's just a one off and I'm back to eating my regular maintenance food the next day. Also, I love sushi. I'll never say no to sushi.
I've also been training twice a day a lot lately and going on a diet break for a week will definitely benefit my recovery.
Reverse Dieting Plan: The sweet spot
The sweet spot here is you want to be in a deficit long enough for it to be effective so you can actually lose some body fat. But you want to get out of it before your metabolism starts to adapt, and start slowing down to account for the lack of food coming in.
And usually the body adapts to this deficit stimulus in about 4 weeks. Which means that ideally you want to go on a diet where you're on a calorie deficit for 2-3 weeks. And then one week at maintenance. Then you just want to cycle through that. 
If you want to be on the aggressive side of things, go 3 on and 1 off. Maybe you want to be on the conservative side of things and go two on and one off. 
I like doing 3 to 1 because it's just convenient. Maybe at the beginning of every month you go back up to maintenance for a week then be on a deficit for the rest of the month.
And once you're done losing fat. When you reach your target weight. It makes it so much easier to maintain your new weight. 
Because you were always going back to maintenance and you didn't let your metabolism adapt to your cutting calories. Your maintenance is still going to be the hypothetical 2000 calories you started with. 
You're leaner but you're still able to eat the same amount of calories you started with. That's the dream. But like I said with my reverse dieting video, this will only work if you're doing some form of resistance training. There's no free lunch here.
By the way, this is also assuming that you've lost less than 50 lbs. If you lost more than that, that's awesome. But you're gonna want to start adjusting your maintenance calories. 
If you went from 300 lbs to 200 lbs for example, you don't want to go back to your maintenance calories when you were 300 lbs. You're just gonna get fat again. You want to adjust to the maintenance calories of a normal 200 lb person.
The most important thing is to be mindful when you're on a diet break.
You don't want it to turn into opposite sides of the extreme where you feel extremely restricted when you're dieting. 
Then you just go off and go on the see food diet, you see food you eat it, when you're on these diet breaks. The truth is usually somewhere in between. 
This is why I'm a big advocate of optional weekly cheat meals or treat meals when you're dieting. Just to get people out of that super restrictive mindset where you constantly have to fight those urges. Delayed gratification is the name of the game. 
And if you feel compelled to just go off, then it might be a good time to take a step back and re-evaluate your relationship with food. Rather than using your diet break as an excuse to eat all the things.
Is this process gonna be a little bit slower? Maybe. But the results are gonna be so much more permanent. At the end of the day, isn't that the ultimate goal?
As always, if this was helpful, share it with a friend who could benefit from it as well!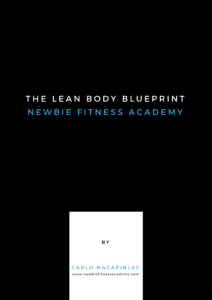 Need More Help?
Use this simple 4-step process to melt ALL the fat around your stomach and look good shirtless WITHOUT going on a crazy diet or wasting hours at the gym. Get the Lean Body Blueprint here for free!
PS. Have you nabbed your copy of The "No Diet" Diet yet? It's awesome, I promise. 
Click HERE
 to get a copy today!