Not losing weight intermittent fasting?
Hitting the dreaded weight loss plateau has got to be one of the most frustrating things that can happen to someone who's trying to lose weight.
This is especially true if you're doing intermittent fasting but not losing weight. You hear how awesome it is for weight loss, so you try it. You feel like you're doing all the right things. Then all of a sudden, you're stuck.
In this video, I'm going to break down why you're not losing weight intermittent fasting. As well as 3 intermittent fasting tips that I can almost guarantee will help you break your weight loss plateau.
Here's What You'll Learn:
hide
Not Losing Weight Intermittent Fasting? How To Break Your Plateau
1. Take out the training wheels
Don't take anything during your fast. Have a zero tolerance policy during your fasting window.
I'm talking about putting butter in your coffee or MCT oil, drinking pre workout of BCAA before a workout even though it's labelled as "zero calories", or drinking diet soda or anything labelled as zero calories. Let's talk about each one of those items.
I'm not saying that putting butter or MCT, also known as Bulletproof Coffee is bad. In fact, it can even help people get fat adapted. This is more commonly referred to as doing a "Fat Fast" or "Bulletproof Intermittent Fasting".
It's where you're consuming some fat during your fasting window and this is actually helpful for a lot of people. Especially if you're new because pure fat doesn't have a lot of effect on your insulin levels.
You're also still getting most of the benefits of intermittent fasting because it still keeps you in ketosis. It's basically a training wheel for absolute beginners.
But it's exactly just that. A training wheel. What I mean by that is if you've hit a weight loss plateau, and you're not losing weight intermittent fasting. Keep in mind that butter and MCT still contains calories. A standard Bulletproof Coffee recipe for example has 440 calories.
Let's do some simple math. We're just going to round up to 500 calories just to make the math easy. Let's say you're feeling generous and put a little extra butter in your coffee.
If you drink Bulletproof Coffee every day. In a span of a week, you're ingesting 3500 calories (500 calories x 7 days).
One pound of fat approximately contains 3500 calories. What that means is if you're drinking Bulletproof Coffee every day, you're stopping yourself from potentially losing an extra pound of body fat every week.
That could be the difference between being stuck vs you breaking your weight loss plateau because you're losing that extra pound a week.
Workout Supplements
Next, let's talk about pre-workout or BCAA. Let's say you take this stuff before your workout because your bro told you that you need it.
Maybe you drink diet soda, or anything that's branded as "zero calories" but is artificially sweetened.
All those things I just mentioned will break your fast even though they're "zero calories" because it triggers the cephalic response in your body.
When you drink that stuff, your body tastes something sweet and it sends a signal to your pancreas to start producing insulin in anticipation of the food that's coming in.
But there's no food coming in because you're just drinking liquid. So now, your brain gets confused and it's going to respond by sending even stronger hunger pangs.
At the same time, you've just broken your fast inadvertently because you triggered an insulin response. And you've just switched your body from fat burning mode to fat storage mode.
This is why drinking diet soda is one of the worst things you can do. It's a one way ticket to hitting a weight loss plateau. It's one of the biggest reasons why you're not losing weight intermittent fasting.
You're selling yourself short and you're not getting the full effects of intermittent fasting because you're breaking your fast every time you drink this stuff.
2. Track your food
Now, let's say you're staying true to your fast and you're not taking anything.
You're only drinking water, black coffee or tea. Then you need to start looking at what you're consuming during your eating window and that's tip number two.
Calories still matter when you're intermittent fasting.
Intermittent fasting is awesome and it's extremely powerful when it comes to weight loss. But It doesn't just give you a green light to just hit up your local all you can eat buffet when you break your fast.
A lot of people can get away with not tracking their food when they're just starting out. This is especially true if you're used to eating 6 meals a day and you go down to an 8 hour eating window .
But you can still eat a lot of food in that 8 hour eating window. Especially if you're someone who likes to eat 'fat bombs' or 'keto bombs'.
And if you're not losing weight intermittent fasting and you haven't been tracking your food, then this is something that you need to start doing.
Because you can't control what you can't measure.
You don't really need to do this every day. But you need to have a general idea of what you're putting in your body. Awareness is key with a lot of things in life. This is especially true when you're stuck, and you've hit a weight loss plateau while intermittent fasting.
Just start by writing down everything. Then log it using an online food tracker (a lot of them are free). I personally like using MyFitnessPal. Here's a free MyFitnessPal tutorial:
If you've never done this before, it's going to be an eye opening experience for you.
I'm not a big fan of obsessing over every single gram of food you eat. But just because something is labelled as "healthy" doesn't mean that we can just go to town on it.
Cheese and nuts are often considered healthy options. Especially if you're replacing chips, candy, and cookies. It's a great alternative.
But if you eat too much of it. If you eat too much food in general. And it puts you in a caloric surplus, then you're not going to lose weight even though you're intermittent fasting. That's Weight Loss 101.
If you want to lose weight, you need to be at a caloric deficit while optimizing your hormones for fat loss. That statement will always be true.
Intermittent fasting is one of the best methods of weight loss on the planet because one of its biggest benefits is it lowers your insulin levels. Which then gives you access to your almost unlimited fat stores for energy.
At at any given time, you have at least 100,000 calories worth of energy in the form of body fat waiting to be used. That's what it's there for. It's not just there for looks.
But you can easily cancel that out by eating and drinking too much during your eating window.
And that's another thing worth mentioning is that you want to do your best to pair intermittent fasting with a diet that moderates your insulin levels.
So if you're not losing weight intermittent fasting, you want to start with looking at the foods you're eating.
If you're still eating a lot of carbs, one of the fastest ways to break a weight loss plateau is by limiting the amount of carbs in your diet.
Because carbs, especially refined carbs, spike the hormone insulin the most. That's your storing hormone.
So if you're still eating whole wheat bread or brown rice, you want to start limiting those things because it doesn't matter that it's "healthier". Your body still has to produce the same amount of insulin to process it.
Same thing with low carb crackers. Why? Because you're still eating processed food.
The more processing your food goes through, the higher the insulin response. Again, your job if you want to lose weight and break your intermittent fasting weight loss plateau is to moderate the insulin response from the foods you eat.
Replace those excess carbs and processed foods with more green leafy vegetables and healthier snack options. For example, a couple of squares of 85% dark chocolate will usually satisfy your sugar cravings.
But if those first two tips still doesn't work, we can move on to tip number 3. This might be the most powerful one of them all.
3. Adjust your intermittent fasting window
If you're still not losing weight intermittent fasting after following tips one and two, the next lever you can adjust is your fasting window.
Whatever your current fasting window is, add 4 hours to it.
If you're new and you're eating 3 meals a day, you're balanced. You have a 12 hour eating window and a 12 hour fasting window.
Then it's time to actually start doing intermittent fasting and do a 16 hour fast. If you're doing a daily 16 hour fast, it's time to level up and start doing a 20 hour fast.
This is based on my personal results and the results of my students. The power of intermittent fasting lies in not eating less, but eating less frequently.
I used to do a 16 hour fast for example, and I got amazing results. But when I switched to a 20 hour fast eating the same calories, I got even better results.
When I switched to a 24 hour fast, that was when I got the best results. It's also been the easiest thing to maintain.
The longer you fast, the better.
This is especially true if you've been overweight or obese for a long time. You need to give your body a little bit more time to lower your insulin levels.
So even extending it to a 36 or even a 48 hour fast will do wonders to someone who's hit an intermittent fasting weight loss plateau.
Remember, that's what body fat is there for. It's not just there for looks.
This is where voluntary hardship comes into play which rarely gets talked about.
Losing weight isn't easy. It's just not. If it was, everyone would be walking around with a six pack.
But that's why it's so much more gratifying and so much more special when you actually stick with it. That's where voluntary hardship comes in to play.
And you don't have to stay in that new fasting window forever. You just want to break that weight loss plateau.
Because based on my personal experience and the results of all my students, it's so much easier to maintain weight than to lose weight. But you have to get to that maintenance weight first.
If you follow the other two tips I just mentioned, you're going to be well on your way to breaking that weight loss plateau and get that scale moving again in the right direction.
As always, if this was helpful, share it with a friend who could benefit from it as well!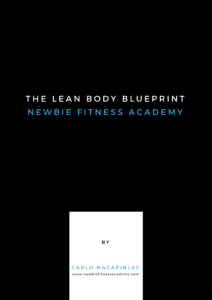 Need More Help?
Use this simple 4-step process to melt ALL the fat around your stomach and look good shirtless WITHOUT going on a crazy diet or wasting hours at the gym. Get the Lean Body Blueprint here for free!
PS. Have you nabbed your copy of The "No Diet" Diet yet? It's awesome, I promise. 
Click HERE
 to get a copy today!