Let's do a deep dive on the keto diet. 
I'm gonna show you why it works, including some potentially life changing benefits, some key numbers you need to hit, and what to eat.
I'm also gonna show you what you can pair the keto diet with to turn your body into a fat burning machine.
Don't believe me? One of my students was able to lose a mind blowing 80 pounds and get her pre-baby body back by using this strategy (see video)
It's also how one of my other students was able to drop 70 pounds. Both life changing weight loss transformations to say the least. So you know it works.
Here's What You'll Learn:
hide
The Keto Diet – Explained
I'm very passionate about the ketogenic diet for many reasons. 
Not only have I seen it improve my own health, but I've seen it improve the health of all my students in my program. And for my own selfish reasons, I've also seen it improve the health of my parents. 
Food is definitely the greatest medicine. Here are some of the amazing benefits of the keto diet:
Stabilized blood sugar and insulin
Decreased inflammation
Increased energy
Improved mental clarity
Lowered triglycerides
Increased HDL cholesterol

 

Improved PCOS symptoms
As you can see, weight loss might be the keto diet's least impressive benefit when you see all the improvement in your biomarkers. It's almost a no brainer for any individual looking to improve their health to try.
I've even had students reverse their type 2 diabetes by going keto. Because again, it lowers blood sugar and insulin. Type 2 diabetes is caused by hyperinsulinemia. Yes, it's completely reversible. 
If your doctor tells you otherwise, or doesn't offer a dietary change as a solution and just prescribes you metformin and insulin, then you need to find a new doctor.
What is the keto diet?

 
A keto diet in its very essence is a very low carb, moderate protein, and high fat diet. 
You have to severely limit your carb intake, and you have to be getting most of your calories from fat, or it's not a keto diet. There are rules. And we're gonna talk keto macros in just a second.
Now, you might be wondering. Isn't fat bad for you? The short answer is, no. Eating fat won't make you fat. 
That's one of the biggest nutrition myths of all time. You should check out my other video if that's news to you. The problem is, a lot of people are still under the assumption that it's true. 
If you want a quick history lesson about how fat got its bad rap, back in the 1960's, there was an uptick in Americans dying from heart disease.
Scientists back then, led by a guy named Ancel Keys, who was very biased against fat, had two choices to blame. It was either fat or sugar. 
And we all know who won that debate and it's led to massive unintended consequences. Americans and most of the Western Hemisphere were told that fat was bad and carbs and sugar were okay and now we're in the midst of an obesity epidemic.
Keto Diet Macros
You wanna go around at least 65-70% fat, 25% protein, and around 5% carbs when you switch to the keto diet. But don't be married to those percentages. 
The most important number here is the amount of carbs in your diet. This number should apply to the majority of the population. You wanna go below 50 grams of carbs in total daily. 
That's not net carbs by the way where you get to subtract fibre. That's total carbs.
I highly recommend that you track your macros when you're just starting out just so you can see what that looks like in terms of food.
Next up which is equally as important. Protein.
The amino acids in protein becomes the building blocks your body uses to build itself from within. It's important that you eat enough of it every day regardless of whatever diet you follow.
If you don't get enough of it, that's when people experience hair loss, dry skin, and muscle loss.
Your goal is to eat 0.8 grams per pound of lean body mass. You get your lean body mass by subtracting your body fat percentage. 
Next, I want you to treat fat is a lever.
This is a very common mistake that a lot of people make when they go keto.
Think about it this way. You can either get fat from the foods that you eat. Or, you can get it from your own body. If you have a lot of unwanted body fat, which one would you rather use?
Now, it's important that you eat enough of it because it's satiating. The good thing is protein and fat usually go hand in hand. Think about an egg, ground beef, or cheese. Right? 
What I'm trying to say is don't go out of your way by adding MCT oil or soaking your salad in olive oil just because you heard that it's a high fat diet.
How does the keto diet work?
Think of your body as a hybrid engine. Hybrid means it can run on two types of fuel. Think of a cool hybrid car like a BMW i8 and not a Prius.
You can either be a sugar burner or a fat burner. You can't do both at the same time.
So when you give your body mainly fat to burn, it adapts to become very good at using fat for energy. 
Your brain for example, which was previously running entirely on glucose from sugar and starch in your diet, begins to run on a new fuel called ketones. It's produced in your liver by breaking down fat.
As long as you don't go past your daily carb limit intake, which again is 50 grams, in two to six weeks you become fat adapted. 
You're running mostly on fat for energy and your body enters a state called ketosis. It's a metabolic state where your body is mostly burning fat for energy. Whether that's coming from the foods you eat or again, stored body fat. This is also called metabolic flexibility.
Most people are metabolically inflexible
The problem is, most people are burning mainly carbs, which then your body converts into glucose, for energy. And they've lost the ability to burn fat. Literally the definition of metabolic inflexibility. 
The body will always burn through energy from carbs first. It's a quick hit of fuel. The body saves fat for rainy days. 
But when we reduce the amount of carbs we eat, our body switches to burning fat instead. The switch in this process is the hormone insulin. 
Now, you might be wondering. Why does this matter? If you're carb dependent, or a sugar burner, the body can only store a limited amount. 
Your body can only store around 2000 calories worth of energy in the form of glucose in your muscles and liver.
After that, you need to refuel with more carbs right away. Otherwise, you'll experience a sugar or energy crash. 
And I'm sure you've experienced this type of energy crash before. 
A couple of hours after a high carb breakfast or lunch, you can't focus, you feel hungry, and you need to eat again. And it's mostly another high carb meal. 
When you become a fat burner, it allows you to tap into your almost unlimited fat stores and burn it for energy.
You have at least 100,000 calories worth of stored energy waiting to be used. I don't think you don't need to be a rocket scientist to deduce which energy source you'd rather use. 
You just need to be able to tap into it and the keto diet allows you to do that.
This is why fat is a much more stable energy source because you don't have these big spikes and crashes throughout the day. 
By the way, ketosis is a normal metabolic function. If we didn't have this hybrid capability to tap into stored energy aka body fat when food was scarce, we would've gone extinct as a species.
Quick note. If you're breast feeding, it's not advisable to go keto. Also, if you're taking blood sugar medication, you should definitely work with your doctor so they can adjust your dosage.
What to eat on the keto diet
There's a downloadable version of this list but here's a rapid fire version of it.
The bulk of your plate should be mostly animal products and some non starchy vegetables.
I'm talking about broccoli, cauliflower, cucumber, lettuce, spinach, zucchini, and the likes.
Try to limit your fruit intake because most fruits are high in sugar. You gotta remember that fruit is nature's version of candy. It's really the best way to describe it. 
Avocados and some seasonal berries are your best options if you wanna eat fruit.
For treats, if you can tolerate dairy, always go for the full fat option. Feel free to try all kinds of cheese on this diet. Personally, my nightly "dessert" is a spoonful of greek yogurt. It's the best. 
You can also eat some nuts and seeds if you can tolerate them. Just be careful with your carb count when you eat them. You can also eat dark chocolate. Preferably 85% cacao or higher. 
In terms of cooking oil, butter, ghee, and coconut oil are your best options. Do not use cheap vegetable oil. It's toxic to the human body.
How do you know if you're in ketosis?

 
Do yourself a favour and don't waste your money on urine strips. Because it only measures how much the body is excreting and not how much the body is creating and using. 
The gold standard is a blood test. A ketone breath meter has also been shown to be effective. But they can pricey. 
It's really not necessary to test in my opinion. Just listen to your body. The simplest way to tell whether you're in ketosis or not is how long you can go in between meals without eating. 
If you get hangry 2-3 hours after eating, then you're obviously not in ketosis.
But if you can go hours in between meals, then that's a good sign that you're in ketosis. Again, there's an adaptation period of 2-6 weeks.
The adaptation process – keto flu
For some people, when they switch to a keto diet, they kinda start to feel like crap. They say they get hunger pangs, headaches, and fatigue.
This is commonly referred to as the keto flu. Thankfully, it's perfectly normal and temporary. 
Think of your body going through "carb withdrawal" when you switch to the keto diet. Especially if you've been following the standard American diet of eating lots of refined carbs and sugar. 
Getting headaches, hunger pangs, and fatigue is just your body's natural reaction to the change you're putting it through. 
There's an adaptation period. You can't just flip a switch. You have to give it some time. If it was easy, everyone would be doing it.
And remember, you are going against years, if not a lifetime, of eating habits here. The keto flu is just a period where your body is adjusting to a new way of fuelling your body. Just ride it out.
The benefits of the keto diet
Now, one of the best benefits of the keto diet is that it allows your insulin levels to stay moderated.
And I've mentioned the importance of moderating insulin ad nauseam on my channel. Because it's the hormone that controls our body weight.
To quickly recap, when your insulin levels are high, you can't access your own body fat for energy. You just can't. High insulin blocks fat burning. Refined carbs and sugar are the most insulinogenic types of food.
When you allow it to get low, It becomes easy to access your fat stores to burn them off. Which makes the keto diet an unbelievably powerful weight loss tool. 
You can amplify those benefits even more by combining it with intermittent fasting
How exactly do they benefit one another? 
1. You shift into ketosis faster
Again, one of the primary goals of a keto diet is to get your body into a state of nutritional ketosis. And you do this again by restricting carbs to 50 grams or less every day.
When you do intermittent fasting, you deplete your body of glycogen stores because that's what gets used up first. 
You can actually expedite this process even more by doing fasted workouts which also brings its own set of benefits. Make sure you check out my other videos about it.
But once your glycogen stores are gone, fat stores are released into your bloodstream to be converted into ketones and you enter a state of? You know it. Ketosis.
So if you combine intermittent fasting which puts you in a state of ketosis, to a diet that puts you in a state of nutritional ketosis, the keto diet, then you become an unbelievably efficient fat burning machine. Which is actually benefit number two.
2.  It maximizes weight loss
The common idea that intermittent fasting and the keto diet share is they're designed to switch your body from being a sugar burner to a fat burner. And when you combine the two, fat burning is maximized.
Here's why. Once your body enters a state of nutritional ketosis through the keto diet, then your body has adapted itself to using fat as fuel. Right? You're metabolically flexible.
When you add intermittent fasting into the mix, your body is already fat adapted and will actually be even more efficient at continuing to burn fat.
You just keep burning your body fat after your body is done digesting your ketogenic meal.
Compare this to someone who follows the standard American diet that's high carb and low fat. Or even if you're someone who follows the regular 40/30/30 split as told by a lot of "experts". 
If you do intermittent fasting, your body will be much less efficient at burning fat because it doesn't really get a chance to get into nutritional ketosis.
If you keep eating carbs, your body will always prefer to use that up first. 
You're in this state of metabolic limbo because you never fully become fat adapted. That's why some people don't get good results with intermittent fasting. 
Now I'm not saying you can't get good results from intermittent fasting if you follow a high carb, low fat diet. Some people do. It really depends on a lot of things which exceeds the scope of this video.
3.  It boosts your brain health and it increases mental clarity
Your brain is one of your body's biggest consumers of energy. Around 20% of your daily haul.
Fat, not sugar which is another myth, is actually the most energy-efficient fuel that your body can run on. It's a clean burning fuel. 
While sugar burns dirty. It stimulates the generation of free radials which causes inflammation. Systemic inflammation, in case you didn't know, is the root cause of a lot of disease.
Since both intermittent fasting and the keto diet train your body to burn fat for energy, your brain reaps huge benefits if you combine the two.
Again, you have at least 100,000 calories worth of stored energy in your body in the form of body fat. It's not just there for looks. 
As long as your body knows how to tap into those fat stores for fuel, your brain has a constant and efficient energy source on which to run. So say goodbye to brain fog.
The biggest piece of advice that I can give you when you switch to the keto diet is you need to fully commit yourself to making the change. 
Give it at least 30 days minimum. If you're not used to fasting, don't worry about it for now. Baby steps. Go through the adaptation process first.
Once your body is fat adapted, you can slowly start transitioning to an intermittent fasting and keto lifestyle. 
Worst case, you get to enjoy a bunch of highly satiating and delicious food for 30 days. Is that really so bad?
As always, if this was helpful, share it with a friend who could benefit from it as well!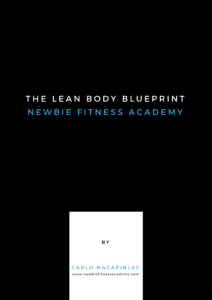 Need More Help?
Use this simple 4-step process to melt ALL the fat around your stomach and look good shirtless WITHOUT going on a crazy diet or wasting hours at the gym. Get the Lean Body Blueprint here for free!
PS. Have you nabbed your copy of The "No Diet" Diet yet? It's awesome, I promise. 
Click HERE
 to get a copy today!