You've been lied to.
Don't worry. You're not the only one.
Everyone including their dog has been sold on this false idea that diet soda somehow gets a free pass because it contains zero calories. The problem is, your body doesn't count calories.
The question then becomes, is diet soda bad for you? I explain this in further detail in this video.
Is diet soda bad for you?
Most diet sodas contain zero calories and no sugar.
The common thinking then becomes replacing regular soda with a diet soda is a good way to reduce your sugar intake and help with your weight loss. So far so good, right? Instead of sugar, diet sodas are sweetened with artificial sweeteners like aspartame, sucralose, maltodextrin, dextrose, and stevia.
The notion of a zero calorie soda is in such high demand that almost every popular sugar-sweetened beverage on the market has a "light" or a "diet" version. Right? You've got Diet Coke, Coke Zero, Pepsi Max, Sprite Zero, Gatorade zero, the list goes on. And it seems like such a great idea to drink this stuff to get your sugar craving guilt free. And that's exactly what we've done.
The rise of diet soda and zero calorie drinks
From it's humble beginnings in 1960 to the year 2000, the consumption of diet soda has increased by more than 400 percent. It's so popular that diet coke has long been the second most popular type of soda, just behind regular coke. In 2010, diet drinks made up 42 percent of coca cola's sales in the US. In 2017, Coca-Cola's revenue amounted to 35.41 billion dollars. So we're talking about a multi billion dollar industry here. Beverage companies obviously want us to keep drinking this stuff. Diet coke recently was just rebranded to these sleek cool-looking cans to increase sales. Im sure you've seen it. And apparently, it's quite the hit with Millennials.
So, in 2012, both the American Diabetes Association and the American Heart Association issued a a joint statement endorsing the use of low calorie sweeteners to aid in losing weight and improving health. The American Diabetes Association states on its website: Substituting non-nutritive sweeteners for added sugars in beverages and other foods has the potential to help people reach and maintain a healthy body weight and help people with diabetes with glucose control.
So imagine this. Two of the biggest health institutions in the US telling Americans that consuming artificial sweeteners usually found in diet soda is a great idea to lose weight. But if diet soda helps reduce you lose fight and fight diabetes, why do we still have an obesity and diabetes epidemic? Why is 1 out of every 3 American obese and 2 out of 3 overweight? The only logical conclusion is that diet sodas don't really help.
Diet soda is making people obese
In fact, it might actually be making the obesity and diabetes epidemic in the US worse.
Let's look at some research to prove this point. Several observational studies have found that using artificial sweeteners and drinking high amounts of diet soda is associated with an increased risk of obesity and metabolic syndrome. Studies have also shown that drinking diet soda changes the composition of your gut microbiome and and again, makes people obese.
An 8 year study found that instead of reducing obesity, diet sodas substantially increased the risk of it by a mind blowing 47 percent. The Women's Health Initiative observational study, one of the biggest studies ever done when it comes to nutrition with the government spending billions of dollars to fund this study, found a 30 percent increase risk of heart attacks and strokes in those drinking two or more diet sodas daily. And we all know someone who drinks this stuff all the time. You should probably warn them. That's scary stuff.
Based on those studies, despite cutting out sugar and having zero calories, diet sodas do not reduce the risk of obesity, metabolic syndrome, strokes or heart attacks. The next question is, why? It's supposed to work, right? It's zero calories! It has no sugar. It makes no sense.
"Zero calories" is complete BS
Well, because it's insulin, not calories, that ultimately drives weight gain and eventually, obesity. Here's how I want you to think about it. Your body still has a physiologic response, specifically a hormonal response and we're talking insulin here among other things to diet soda. Specifically the artificial sweetener that's used to make them, even though it's branded as zero calories and no sugar.
Think about from a practical standpoint. Nothing that sweet could possibly get a free pass once it enters your body. Here's a fun fact for you. Your body actually doesn't count calories. It has no receptors for calories. Zero. It doesn't have a magic calorie counter. Which means that the concept of a zero calorie soda is all just a big marketing ploy. It's BS.
Now let's get in the nitty gritty here. Sucralose, a very popular artificial sweetener, triggers an insulin response in your body as mentioned earlier. Despite the fact that it contains no calories and no sugar. And you've seen this stuff. They're usually in little yellow or pink packets at coffee shops. Why is that information important? Well, persistently high levels of insulin causes insulin resistance and insulin resistance leads to diabetes and obesity. Some people actually refer to it as "diabesity."
It's NOT about the calories
Here's the point that I'm trying to make here. Artificial sweeteners may decrease calories and sugar, but not insulin. Yet it's actually insulin that drives weight gain and diabetes. Not a caloric imbalance like what we've been led to believe. It's simply not calories in vs calories out. The human body is such a complex system. I have a separate video all about the calories in vs calories out myth if you wanna know more about it.
Here's more proof. Scientists have also suggested that diet soda may increase appetite by stimulating hunger hormones by altering sweet taste receptors and triggering dopamine responses in the brain. The brain gets an incomplete sense of reward by tasting something sweet without the calories, and that's where the term empty calories comes from, which may then cause overcompensation and increased appetite and cravings. I think we've all been there before. You drink a can of diet coke, your dopamine receptors light up like a Christmas tree, you get an insulin spike, and all of a sudden you have a craving for something sweet. And because you're drinking a zero calorie drink, then we somehow justify in our head that it's okay to eat a cookie.
Now, there are often conflicting reports out there about diet sodas that generates a lot of confusion in the fitness and nutrition industry. And this is how differing opinions about diet soda is created. One study will show a benefit and another study will show the exact opposite. Generally, the deciding factor that you need to look for is who paid for the study? Studies funded by beverage companies and the artificial sweetener industry in general have been found to have more favourable outcomes than non-industry studies. And this makes sense. Why would Coke pay for a study that shows that sugar and even diet soda is making people fat. It makes no sense from a marketing standpoint. And I get that. You can't really blame those companies for protecting their own products.
At the end of the day. A little bit of common has to play into the equation here. Reducing sugar is definitely beneficial. It's a great step towards a healthier lifestyle. But you can't possibly think that replacing sugar with completely artificial, man made chemicals is a great idea. It's not about gaming the system here.
Insulin is the major player in obesity
Again, it's not calories that drives weight gain and obesity, it's insulin. And since artificial sweeteners also jack up your insulin levels like sugar, then it kinda defeats the point of drinking it to begin with. It's a wash. Eating or drinking chemicals like aspartame, sucralose, dextrose, and maltodextrin is not a good idea. The bottom line is that those chemicals don't help you lose weight and may actually cause you to gain weight.
Think about all the people drinking diet soda. Do you know anybody at all who said, "Oh my God I lost so much weight because I drank diet soda! I didn't think so. If you really like the fizzy sensation, then just drink soda water instead. I know it's not the same but you've gotta be willing to make compromises here. How much is your health really worth to you?
As always, if this was helpful, share it with a friend who could benefit from it as well!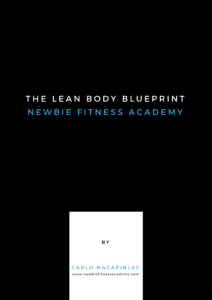 Need More Help?
Use this simple 4-step process to melt ALL the fat around your stomach and look good shirtless WITHOUT going on a crazy diet or wasting hours at the gym. Get the Lean Body Blueprint here for free!