Just move, baby.
I wanna start things off by saying that moving your body through exercise is literally one of the best things you can do for your health and fitness. It's literally like a miracle drug.
It helps with fat loss, it builds your muscles, it could relieve stress, it helps you live longer, it helps you sleep, it relieves depression, it alleviates pain, and it could even help with cognitive function.
If you're doing that then you're already ahead of the game.
What is CrossFit training?
Enter the global fitness phenomenon called CrossFit. CrossFit has definitely gained a cult like following over the last decade or so. And I'm sure you've heard of it. Or somebody that does CrossFit has talked non stop about it. It's not just a fad. It's here to stay.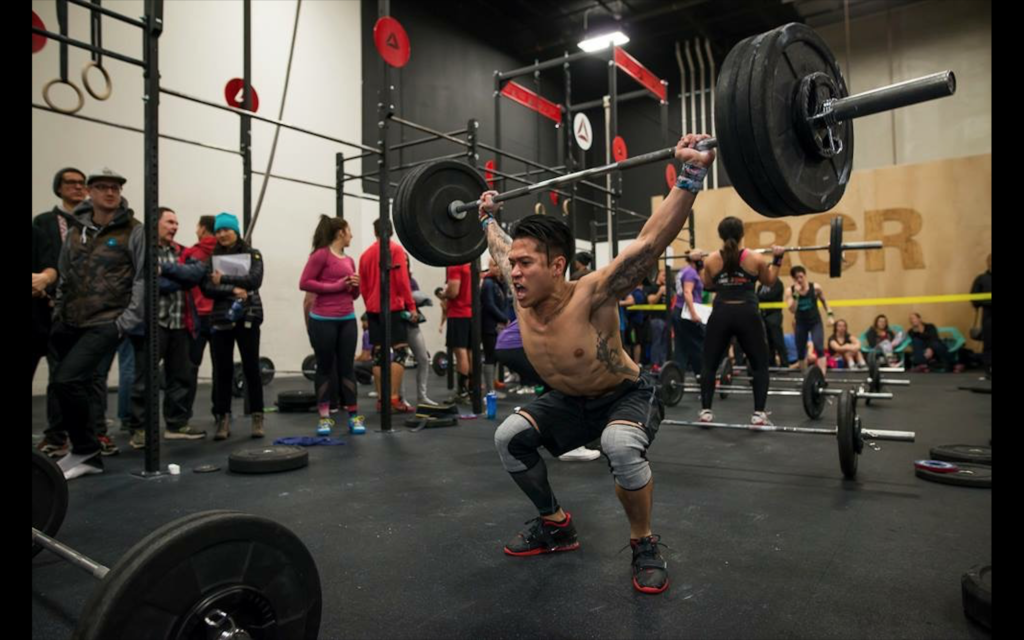 According to a recent report, by the numbers, CrossFit is possibly the biggest fitness trend in the world. In 2017 alone, CrossFit has 13,000 gyms in more than 120 countries, up from just 13 in 2005. It's blown up quite a bit with no sign of it slowing down any time soon.
If you go to their site, CrossFit is defined as, they call it the CrossFit stimulus— Constantly varied high-intensity functional movement coupled with meat and vegetables, nuts and seeds, some fruit, little starch, and no sugar, also known as the paleo diet by the way, and prepares you for the demands of a healthy, functional, independent life and provides a hedge against chronic disease and incapacity.
That sounds definitely sounds like something that people can get behind with. I'm all for it 100%.
How does CrossFit work?
CrossFit gyms are set up with workouts that change daily and contain variety to keep its members on its toes. CrossFit prides itself by using functional movements that aim to increase individual work capacity and is applicable to other sports and activities. It's kind of the jack of all trades of fitness.
If you join a box, that's the slang for a CrossFit gym, the workouts are already taken care for you. All you literally have to do is show up. They take out the guesswork when it comes to your workout.
CrossFit is such a polarizing force in the fitness industry because it kinda goes against the conventional way of exercise but you can't deny the results that it's produced. One quick search on instagram and you'll see some athletes that are in phenomenal shape from doing CrossFit. Then things get taken up a notch at the Crossfit Games where they crown the fittest on earth for both men and women. It's quite the spectacle of fitness if you haven't seen it yet.
Needless to say, CrossFit has turned working out into a social and even tribal or cult like identity. CrossFit has dubbed itself as the sport of fitness. But just like anything, it's not perfect. There's definitely pros and cons to doing it. I've personally been doing it since 2012 and it turned me from an overweight desk jockey to a National level weightlifter. So it works.
Now, one of the best things that CrossFit has done and what makes it so popular is it has integrated the ever-so-popular functional fitness philosophy as it's core value but because of the inclusion of highly technical olympic weightlifting movements, and social pressure to perform in training as if it's a competition, and we'll talk about these individually in a second here. Fair or not, it's gotten a bad rap for producing injuries. And that's where the endless memes and CrossFit fail videos are born.
One quick search on Google and you're flooded with CrossFit fail videos. To be fair, a lot of those people in those videos are not supervised and are just fucking around on their own. Or they do something stupid and they call it CrossFit. But it still happens. You can't deny that fact.
And while injuries are a part of life for professional athletes, they don't need to be a part of life for the average joe who's just trying to look good shirtless. So let's talk about it's pros and cons and whether it's right for you.
Why you SHOULD do CrossFit
CrossFit workouts are awesome because they're constantly varied and they're challenge based workouts. One day you'll be running and maybe moving a kettlebell. The next day you'll be doing some weightlifting. On other days you'll be doing some skipping and rowing. Other days you'll be doing gymnastics. You never know what's coming.

Metabolic conditioning workouts or 'Metcon; for short, the stuff that CrossFit is really popular for, elicit awesome physiological response in your body compared to your traditional cardio workout for example. Research shows that metcon workouts can provide the same overall health benefits of longer duration cardio, and that it's far more effective for fat loss. It's been shown to stimulate the production of human growth hormone or HGH for short and some people refer to HGH as the real fountain of youth. Check out my video about human growth hormones if you wanna know more about it.

CrossFit promotes team work and community. This might be the biggest reason why CrossFit has been so successful. It's more than just a workout. It's a lifestyle. Anybody who's tried CrossFit or has been to a CrossFit gym can attest to this. In workouts, CrossFitters compete with and motivate each other. The amazing thing is the last person to finish the workout usually gets the loudest cheers. And then everyone hangs out afterwards and talk about the workout and how hard it was and that creates a bonding experience for a lot of people.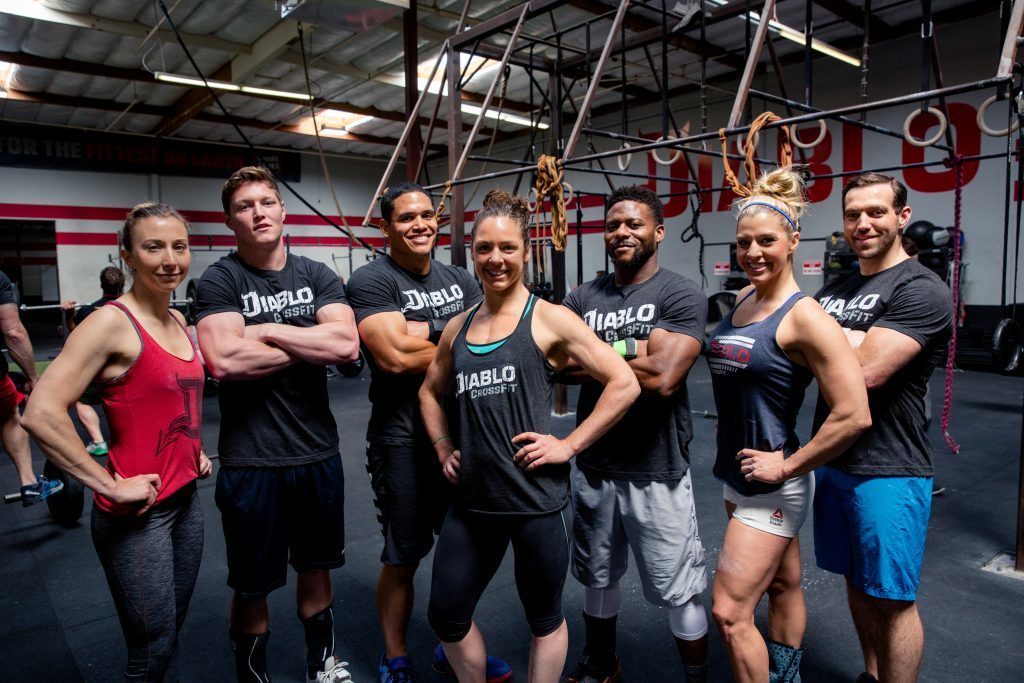 CrossFit works for everyone. One of the biggest things that stops a lot of people from trying CrossFit is that it looks intimidating. But that couldn't be further from the truth. CrossFit is infinitely scaleable. If you go to the right CrossFit gym, they'll have scaling options for every workout from the elite all the way to the out of shape first timer.

CrossFit will push you to your limits. And this is kind of a double edged sword. On one side, you can definitely take your fitness level to new heights, but on the other side if you push too hard in a CrossFit workout or any workout for that matter, the likelihood of you getting injured skyrockets. Even CrossFit's founder, Greg Glassman, recognizes this risk. "It can kill you," he

said

 in a 2005 interview

. "I've always been completely honest about that." So take that for what it's worth.
Now, I would be a completely biased if I didn't talk about the cons of CrossFit. Because just like other fitness programs out there, it's not perfect. So let's talk about the ugly side of it.
Why you SHOULDN'T do CrossFit
CrossFit became really popular for having constantly varied workouts but it's kinda gotten bastardized lately. The problem is it's kinda become this thing lately where people try to do a single movement for as many reps as they can or do a workout for as short amount of time as possible. And they push to the limit because they think they're getting fit and everything's great. The problem when people get into that kind of training and mentality is good form tends to suffer and every workout becomes a near death experience because you're just going all out, balls to the wall every single time.

A big part of CrossFit is the inclusion of highly technical olympic weightlifting movements. The thing is, olympic weightlifting is a sport on its own for a reason. Now, the amount of introduction and training that CrossFit gyms provide to it's members is different for each gym but people usually tend to get exposed to these highly technical movements far too soon without proper training. And that's where things go sideways real fast. There are multiple signature CrossFit workouts out there where olympic weightlifting gets programmed for high reps and it just completely gets bastardized and people blow out their shoulders before they even get any traction on their fitness goals. One quick visit at your local CrossFit competition and you'll see an endless assault of cringe worthy lifts being performed. CrossFit might be the only sport out there where people are rewarded for "close enough".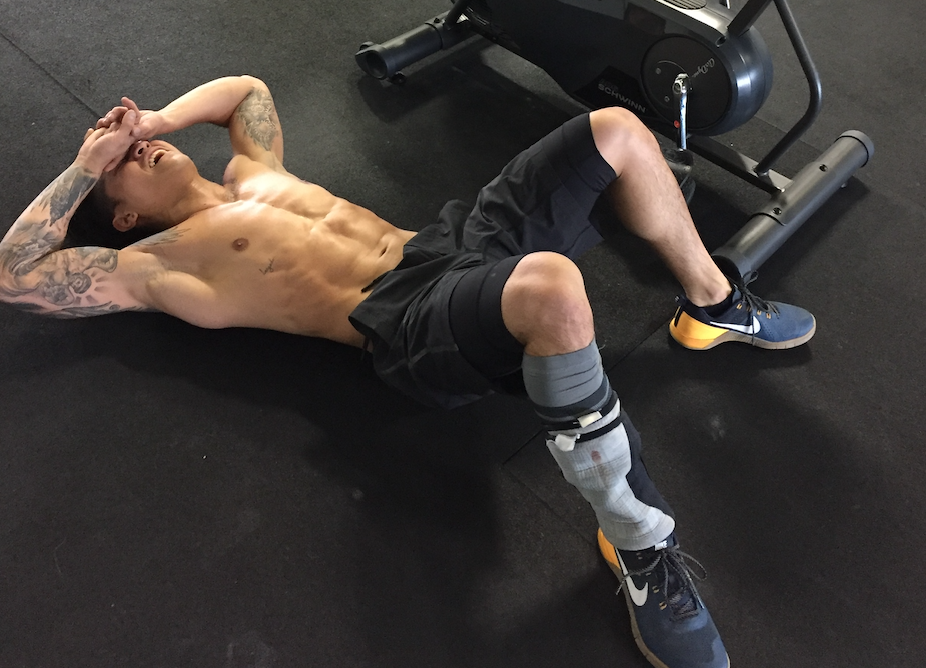 Depending on which CrossFit gym you go to, the classes can get too big and you won't get the proper TLC that you need. CrossFit is a business at the end of the day and the requirement to open your own CrossFit gym is to take a weekend course and pay the $3,000 licensing fee in case you're wondering. That's not a very high ceiling. That's why you see so many CrossFit gyms popping up left, right, and center.

If you're new to CrossFit, a d you need a lot of help and guidance, maybe you have a previous injury that needs special attention, and you don't get the proper coaching, that's where things can get off the rails real fast. And if the workout that day calls for some high repetition weightlifting, and you have no idea what you're doing, you're probably most likely gonna injure yourself eventually.

The death before DNF mentality. DNF stands for did not finish. And I mentioned this earlier how CrossFit will push you to your limits. And going all out and finishing the workout by hook or by crook is kinda part of the CrossFit culture. So you get people that don't scale the workout properly whether it's because of their ego or they don't get the proper coaching because the class is too big. You get people always trying to do the prescribed workout on the board because of social pressure instead of making it work for themselves to suit their fitness level and that's how injuries happen.
Is CrossFit dangerous?
This 2013 study looked at the frequency of injury in CrossFit athletes during routine training. Of the 132 people who responded to the survey, 97 (nearly three-quarters) reported getting hurt doing a CrossFit workout. Now, I have to admit that that's a pretty small sample size but 3/4 is still a pretty alarming stat.
Listen, there are great personal trainers and there are some bad ones at your local commercial gym. I've seen personal trainers make people do the weirdest shit and i'm like what the fuck is that? Much like there are great CrossFit gyms with great coaches that gets people great results and there are also some bad ones giving it a bad rap. This video isn't meant to hate on CrossFit. It's meant to look at it from both sides. I honestly think the whole CrossFit causes injury thing is a little overblown because at the end of the day, you're responsible for your own actions. I mean nobody's forcing you to do all this crazy stuff that CrossFit is known for.
Is CrossFit worth it?
The bottom line is that CrossFit can be an unbelievably effective strength and conditioning program that can get you into the best shape of your life. It can also introduce you to an awesome community of like minded people. Hence the cult like status. Seriously, check out your local box and you'll see exactly what I mean. It's what keeps people coming back.
But just like with anything in life, you have to be smart. Use your own discretion about what you should and shouldn't do if you end up trying it. If it doesn't feel right, don't do it. Remember, it's just training. It shouldn't feel like a near death experience every time you exercise.
You're just working out at the end of the day. You don't need to kill yourself at the gym. I'm all for voluntary hardship but not to the point of injury.
If you're going to do Crossfit, make it work for yourself. Listen to your body and know your limits. Do your research. Find a good CrossFit gym with experienced coaches and it might just be the thing that gets you into the best shape of your life.
As always, if this was helpful, share it with a friend who could benefit from it as well!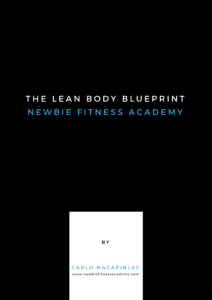 Need More Help?
Use this simple 4-step process to melt ALL the fat around your stomach and look good shirtless WITHOUT going on a crazy diet or wasting hours at the gym. Get the Lean Body Blueprint here for free!