Could intermittent fasting be the missing piece of the puzzle?
Today, we're gonna do a deep dive on how to use intermittent fasting for weight loss. Including the best intermittent fasting schedule (you might be surprised by this), what you're allowed to drink during your fast, what to eat when you're not fasting, and so much more.
Make sure to stick around until the end because I'm gonna show you an unbelievably powerful hack to make fasting easier. Trust me, it's not what you'd expect to hear.
Here's What You'll Learn:
hide
The Ultimate Guide To Intermittent Fasting
Fad diets come and go. 
But in my opinion, intermittent fasting is hands down the most powerful and sustainable method of weight loss. It's efficacy when it comes to specifically targeting body fat and burning it for energy is unparalleled. 
Because it's not really a diet. It's an eating pattern. It's a way of scheduling your meals to get the most out of them. 
When you fast, you get access to benefits like:
Improved insulin sensitivity. This is why you lose weight because insulin is the hormone that controls your body weight.
Reduces inflammation
Boosts your brain

 

Increases your metabolism and energy
Heals the gut
Builds your immune system
Increases growth hormone
Activates autophagy (a cleanse on a cellular level)
And, so much more. 
Amazing, right? If the benefits of intermittent fasting could be put in a pill, it would be the greatest blockbuster medication of all time. Right next to exercise. And you can get it for free. 
You can amplify those benefits even more if you pair it with the proper diet. And we'll dive into that in a second. It's like having the cheat code to fat loss and improving your overall health.
Just ask yourself this simple question. What do you think will happen if you don't eat? What do you think will happen if you took a break from eating? And that's really how I want you to think about it. 
You're probably, most likely, going to lose weight. A lot of weight. We simply did not evolve to snack and graze on food all day. In fact, scheduled meals are completely made up.
Having said that, what you eat and when you eat are equally as important when it comes to weight loss. Intermittent fasting takes care of the 'when you eat' part of the equation because you're only eating in a compressed window. 
The rest of the time during your fasted state, amazing things happen to your body. 
The best intermittent fasting schedule
There are many intermittent fasting schedules you can choose from:
16 hour fast which is the most popular intermittent fasting schedule.
20 hour fast which is more commonly referred to as the Warrior Diet.
24 hour fast or more commonly referred to as the OMAD Diet.

 
You can also get into more advanced protocols like alternate day fasting, dry fasting, or an extended fast where you're doing anywhere from a 36, 48 hour, 3 days, or even a 7 day water fast. 
I've actually tried all those protocols. So if you're new, make sure to check out all my other videos about it.
I can't remember the expert who said this but a yearly 7 day water fast is an unbelievably effective way to prevent cancer because you get to activate autophagy for an extended period of time which again is a cleanse on a cellular level.
But as always, there are levels to this. Especially if you're somebody who's never fasted before. 
Weight loss is not a sprint. It's a marathon. And, there's no finish line. This isn't something you do for 8 weeks then go back to your old crappy eating habits.
The one who can stick to it long term wins. Adherence is everything. The best intermittent fasting schedule is the one you can stick to. 
Let's say you're used to eating six meals a day and then all of a sudden you pick one of the more advanced protocols and just start eating one meal a day. 
I guarantee, one hundred percent, you're going to have a miserable time doing it. 
Your body is gonna freak out. You're gonna have hunger pangs, headaches, and feel fatigued. You'll most likely quit. And then you're gonna say fasting didn't work for you. No kidding, Sherlock.
You're not a light switch. You're more like a radio knob. 
Step #1 of intermittent fasting
You don't start with intermittent fasting.
You need to eat like a normal being first. Eat three square meals. Breakfast, lunch and dinner. No snacking. And this was the norm back in the 50s and 60s and we did not have an obesity epidemic back then. 
The biggest problem with snacking is the type of food we eat. We don't really snack on salmon or hard boiled eggs. 
We snack on processed and pre-packaged food like granola bars, protein bars, and designer coffees like crappy frappe's from Starbucks. 
The poison lies in the processing. The more processing your food goes through, the worse it is for you.
The minimum effective dose of intermittent fasting
Once you've established three square meals as your baseline, then you can get started with the minimum effective dose of intermittent fasting which is the 16 hour fast. 
The easiest way to do this is by simply skipping breakfast. Or if you're somebody who likes to eat breakfast, then you can eat breakfast and lunch, and then skip dinner. 
Breakfast, in case you didn't know, literally means "break fast". It's the meal that breaks your fast aka your overnight sleep.
If you just do a daily 16 hour fast and follow the rest of the tips I'm about to give you, I promise you you're going to lose a ton of weight. 
What to eat when intermittent fasting
There are many different diets that you can choose from. 
You can do IIFYM. You can go Paleo, Keto, Carnivore, Vegetarian, or even Vegan. They all work with intermittent fasting. And that's the beauty of it. It works with any diet. Some are better than others, obviously.
For example, it's your personal choice if you wanna go vegan. It's commendable that you don't wanna harm animals. Just know that optimal health is impossible without animal food. That's just the reality of it.
I personally prefer a high fat, low carb, moderate protein diet. Especially when it comes to fat loss. Because it's the best diet to moderate insulin. 
When insulin stays moderated, it allows you to tap into your almost unlimited fat stores and burn it for energy. This is called metabolic flexibility. 
Personally, I'm on a carnivore-ish type of diet. And this is the physique I maintain. You should check out this video if you wanna know more about it.
Now, you can't control what you can't measure. You need to know your numbers. I highly recommend that you track your macros at the beginning just so you have an idea of how much food you should be eating versus what you're actually eating.. 
If you've never done it before, it can be an eye opening experience for some people once you start adding up the numbers. 
I personally use an app called MyFitnessPal. You can check out this video if you've never used it before.
Now, if you don't get any further than this one rule that I'm about to give you, I guarantee you're still gonna get results. 
How to make intermittent fasting work faster
What do you stop eating has far more impact to your health than what you start eating. Pause this video and listen to that again if you have to.
What I mean by that is if you stop drinking soda or diet soda, if you stop eating fast food, if you stop eating processed carbs like chips, cookies, bread, pasta, cereal, pizza, and so on. 
If you stop eating refined sugar like candy, chocolate, granola bars and most fruit, I can almost guarantee you that you're going to lose weight and you're going to be healthy.
I'm not saying that you should never eat those foods again. That's just not practical. But they can't be part of your daily diet. 
This is especially true if you're overweight and/or you have metabolic syndrome. For context, a mind bending 88% of American adults have some form of metabolic dysfunction.
You need to get healthy first before you even start thinking about integrating those foods back into your diet. 
If you keep eating them while intermittent fasting, you're gonna be hungry all the time and you're gonna be severely disappointed with your results. 
The 90/10 Rule
Instead, I recommend following the 90/10 rule.
90% of the time, revolve your diet around single ingredient, mostly unprocessed foods, nutrient dense foods. Whole foods.
The most nutrient dense and bio available foods are animals. Which means your diet should mainly consist of animals and animal products. 
Eat plants you can tolerate based on its level of toxicity. Because plants contain anti nutrients.
Buy the highest quality food you can afford. In a perfect world, you want to be eating grass fed and grass finished beef raised without added hormones and antibiotics. 
You want to be eating pasture raised chickens and eggs. Get your fats from high quality sources like butter and coconut oil. Avoid cheap vegetable and seed oils. They are literally toxic to the human body. 
I think it was Dr Loren Cordain that was quoted saying that using cheap vegetable and seed oil is like drinking radiation. It's that bad for you.
By the way, you automatically save money when you fast because you're eating fewer meals. Some of it you can now use to buy higher quality food.
The other 10% of the equation? Live your best life. Eat whatever you want. 
In a perfect world, you wanna build your diet around these high quality foods, that you won't even feel the need to have a "cheat" meal. It's just good to have as an option. 
How do you make fasting easier?

 
There's definitely an adaptation period when you start fasting. You're going against a lifetime of eating habits here.
That's why I mentioned earlier that it's important to become metabolically flexible first by eliminating all the kryptonite in your diet.
A really good hack you can use is something called Bulletproof fasting which was popularized by Dave Asprey.
It's where you have your morning black coffee with unsalted grass fed butter, MCT oil, and then you blend it. And it turns into this creamy and frothy deliciousness called bulletproof coffee. It's the best latte you'll ever have.
You still get most of the benefits of intermittent fasting doing it this way because it still keeps you in ketosis. MCT oil gets converted into ketones, which becomes usable energy for your body right away, which then takes care of hunger.
Think of this as kind of a training wheel when you're just getting started. Eventually, you're just gonna want to go without it and just run on your own body fat for energy.
Now, fat burning actually only starts at around the 16 hour mark of fasting. That's why 16 hours is the MED. 
You can also try more advanced intermittent fasting protocols like the 20 or even a 24 hour fast where you're just eating one meal a day. 
The problem with those longer fasts is they're less flexible. Which means that you have to plan ahead. Especially if you have social gatherings.
But here's how I want you to think about it. If you originally planned on doing a 24 hour fast one day. But then you only end up doing 20 hours or even just a 16 hour fast, you're still winning. 
You're also naturally gonna eat less, the smaller your eating window is. Which means it's easier to stay at a calorie deficit. With the caveat being your hormones are moderated for fat loss.
Just make sure you're still hitting your daily protein target which his 0.8 grams per pound of lean body mass. 
If you really wanna maximize results, the most powerful intermittent fasting schedule, especially when it comes to fat loss, is the 24 hour fast. 
It's more commonly known as the OMAD diet or one meal a day diet. If you want fast results, go OMAD for a bit. 
It's unbelievably powerful because you allow your insulin levels to get really low throughout 95 percent of the day. Then you're just eating one meal. 
And I'm gonna show you how to tie this all together in a second.
I'm personally doing a 20 hour fast right now eating two meals because I'm training a lot. But I'm also flexible with it.
I've found that the sweet spot for most people is an 18 hour fast. Again, fat burning starts at the 16 hour mark. So you get a couple of hours of fat burning and it still gives you a lot of flexibility to make plans around.
What to drink while intermittent fasting
Water, soda water, black coffee, or herbal tea. That's it. If you stick to those, you're doing what's called a true fast.
You can add a tiny splash of heavy cream to your coffee. It's not gonna be the end of the world because pure fat has little to no effect on insulin so it doesn't break your fast. 
You can also add a squeeze of lemon or lime to your water if you want a little flavour.
And again, you can also drink bulletproof coffee as a training wheel.
Let's talk about what you can't have during your fast. 
You can't use artificial sweeteners. You also can't drink diet soda or anything that's branded as "zero calories" but is artificially sweetened. 
When you fast, one of the biggest things you're trying to do is bring down your insulin levels. 
Yes, artificial sweeteners and diet soda have "zero" calories. That doesn't really mean anything. Nothing that sweet gets a free pass once it enters your system.
Drinking diet soda triggers the cephalic phase insulin response (CPIR) which breaks your fast. 
Your body thinks you're eating because it just tasted something sweet. Hence the insulin release to store all the food that's about to come in. 
But, you're not eating. Your brain gets confused and sends even stronger hunger pangs which results in stronger cravings. Notice that you're always hungrier after drinking a can of diet soda? 
Also, diet soda is often linked to weight gain instead of weight loss because it destroys the gut microbiome. We simply did not evolve to drink that stuff.
Should you workout fasted?

 
I have a separate video that talks about this in further detail. But the short answer is, yes. 
If you can train fasted, you should do it. Your muscles adapt to whatever energy source is available. 
If your body is used to burning fat while you're fasting, then your muscles will preferentially burn body fat for energy while you're working out. 
Fasted training is also a very efficient way to drain your glycogen stores to get into fat burning every faster.
And, no. Fasting does not cause muscle loss That's a myth. It's based on nothing but bro science.
One of the benefits of fasting is increased growth hormone and testosterone which prevents you from losing muscle. 
Studies have even shown that growth hormone can be as high as 2000% from the baseline after a 24 hour fast. Yup, I said 2000%. 
Some experts actually consider growth hormone to be the real fountain of youth because of its anti aging effects. 
Who shouldn't do intermittent fasting
One last thing I have to mention. If you're:
Pregnant or you're breastfeeding, if you're malnourished, if you have an eating disorder, or if you're a teenager, then you shouldn't fast. 
If you have diabetes or you're taking blood sugar medication, then you should consult with a medical professional first before you try intermittent fasting. 
Otherwise, you're perfectly good to start fasting and reap all of its benefits. 
The key to making intermittent fasting work long term
It's actually in the name itself. Fast intermittently. Intermittent means occurring at irregular times; not continuous or steady.  
Truth be told, I used to be one of those fasting purists with the mentality that more is always better. 
But just like with a lot of things, you definitely can have too much of a good thing. This was such a revelation to me when I learned this.
It's actually not a good thing to stick to just one fasting schedule for a long time. You wanna change it up. Be inconsistent with it.
For example, maybe on weekdays do a daily 16 or 18 hour fast. Then on weekends, have breakfast or brunch with your family. 
Maybe throw in a 24 hour fast once a week  especially if you know you're having a big meal that night.
Here's the kicker. The old version of me would've never give this advice. You also wanna do an occasional fast from fasting. Yup, you heard that right. 
Obviously you still wanna eat healthy when you do this. But, take a break from it every once in a while. To me? That sounds way more sustainable. Right?
As always, if this was helpful, share it with a friend who could benefit from it as well!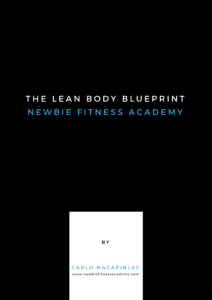 Need More Help?
Use this simple 4-step process to melt ALL the fat around your stomach and look good shirtless WITHOUT going on a crazy diet or wasting hours at the gym. Get the Lean Body Blueprint here for free!
PS. Have you nabbed your copy of The "No Diet" Diet yet? It's awesome, I promise. 
Click HERE
 to get a copy today!