The intermittent fasting diet could very well be the missing piece to your weight loss puzzle.
Did you know that the average person has at least 100,000 calories worth of stored energy in the form of body fat? It's not just there for looks. 
The most effective and efficient way to tap into those fat stores and burn it for energy? Take a break from eating. 
What you can't do is just eat less and move more. That's not how it works. The human body is a little more complex than that.
But as always, there are levels. That's why some people get amazing results with fasting and some people don't. There's definitely a right way and a wrong way to do it. 
If you're not losing weight, you're probably doing it wrong.
In this video, I'm gonna show you how to do the intermittent fasting diet properly. Make sure to pay close attention to tip number 5, because I'm gonna show you an unbelievably powerful hack to make fasting easier. 
A lot of the fasting purists hate it. But plain and simple, it works.
Here's What You'll Learn:
hide
Intermittent Fasting Diet – Step-By-Step
Let's start with the prerequisite.
Don't start with intermittent fasting
Again, there are levels.
If you're someone who's got really bad eating habits and/or your diet is complete junk. You need to fix that first.
If you starting fasting when your diet is still an absolute dumpster fire, that's like signing up for a marathon when your only form of exercise is walking back and forth to the fridge. How do you think that's gonna go? 
First and foremost, you need to stop eating like a butt. 
Because it's not about going from 0 to 100. That rarely ever works. It's just not sustainable. How about we focus on going from 0 to 1 and then we just build from. That's achievable. Baby steps.
If you're someone who eats chips, cookies, candy, protein bars, and you drink multiple cans of coke or diet coke every day. You need to start replacing them with healthier alternatives like nuts, cheese, hard boiled eggs, dark chocolate, and water.
If you're somebody who eat 6 meals a day. You need to cut that down to 5, 4, and then just 3 square meals.
That's ground zero.
A lot of people struggle mightily when they do the intermittent fasting diet because they find out about it and how awesome it is. They do it, but they don't really adjust their diet.
So they get really hungry, they get headaches, they feel fatigued, they have the worst time doing it. So, they quit. Then they say that it didn't work for them. Thanks, Captain Obvious.
It's actually perfectly normal to feel like crap because your body is literally freaking out. It's going through carb withdrawals. This could even back fire on you because it's way too stressful to your body. 
Here's the thing. If you just do the things I mentioned above and get to a proper baseline with your diet. You're gonna be pleasantly surprised how good you're gonna feel, how much more energy you'll have, and how much weight you're gonna lose.
Only then should you even start thinking about the intermittent fasting diet. If you don't, you're gonna have a miserable time doing it.
Now, once you've made those changes comes step number one.
1. Pick a fasting schedule that fits your lifestyle
Pull up your schedule. Are you single? Do you have kids? When do you have a sit down meal with your whole family? Do you work during the day, or at night? Are you on your feet all day or do you have a desk bound job? Do you like to go out on weekends?
Once you evaluate those things, you need to look at where you can fit intermittent fasting to your schedule. This is important because you want to schedule your fast around your life, not the other way around. 
For example, for a lot of people with a 9-5 job, skipping breakfast is usually the best and easiest option. 
If you do that, you'll just have lunch and dinner. If you eat those two meals in an 8 hour eating window, there's your 16 hour fast. 
A really easy way to get more fasting time by the way is by eating your dinner early. The ideal scenario is to finish eating as the sun is going down. 
This matches perfectly with your circadian rhythm, resulting in better sleep.
Speaking of a 16 hour fast,16 hours is the minimum effective dose of fasting. Just as important is the amount of meals you eat during your eating window. Keep it to just two. 
You can obviously go longer with your fast. You can do 18, 20, 22, all the way to a 24 hour fast. At that point, you're just eating one meal.
2. Fasting is about flexibility, not rigidity
Life that happens. You have weddings, birthdays, celebrations, holidays, your dog's birthday, and so on. 
It's okay when those things come about. You wanna balance fasting with feasting. It's okay to have a "cheat meal" here and there.
Because at the end of the day, you always wanna solve for your highest quality of life. 
I'd much rather maintain 14% body fat for example and have tons of flexibility with my diet where I don't feel bad enjoying a slice of cheesecake every once in a while. And, I do.
Rather than being under 10% body fat, but I'm stuck eating plain chicken breast and steamed broccoli for the rest of my life. Where's the fun in that?
That's why I'm such a big proponent of the 90/10 rule when it comes to achieving long term sustainable results. 90% of the time, stick to the program.
The other 10% of the time when "life" happens? You're okay. You can enjoy yourself guilt free. 
Are you gonna be carrying excess water weight the next day when you splurge? Maybe. But, that's fine. Just remember that you're one good meal away from being back on track. 
Your ability to quickly get over a "cheat meal" and not let it snowball into another one is a super power in itself. 
And having that type of flexibility increase adherence drastically. The best diet and fasting schedule is the one you can stick to.
If you're following an intermittent fasting diet schedule that doesn't allow for life to happen, you're doing it wrong.
3. Fast intermittently
There's a reason why it's called intermittent fasting and not constant fasting.
Intermittent means at irregular intervals. Not continuously or steadily. 
Admittedly, I used to be super rigid with my fasting schedule. I had the mentality that more is always better. 
But just like with a lot of things, you can definitely have too much of a good thing.
It's actually not good to stick to just one fasting schedule for a long time. You wanna change it up. Do it intermittently.
For example, do a daily 16 or 18 hour fast on weekdays. Maybe throw in a 24 hour fast if you're going out for dinner one night. On weekends, maybe just do a 14 hour fast so you can have brunch with your family.
Here's the kicker. I just learned this recently from Dave Asprey. You also wanna do an occasional fast from fasting. 
You still wanna eat healthy when you do this, obviously. But, take a break from it every once in a while. Take a week off. 
Also, there are even new studies that shows that for women, it might be better if they do intermittent fasting every other day.
Very few people for example, will benefit from going OMAD for a long time. Truth be told, I was stuck on that fasting trap.
I've also talked about the benefits of ketosis in a lot of my videos. But you shouldn't be on ketosis for a long time. You need to cycle out of it. That's why metabolic flexibility is key.
4. Don't be a purist
Water, black coffee, and black or green tea are the classic drinks you're allowed to consume during a fast. That's a given.
The water fast purists will even say that coffee "breaks" your fast. 
Well, it kinda depends how you wanna look at fasting and what kind of benefits you're looking for. 
Because the amount of caffeine in two cups of coffee doubles ketone production. 
Why is that important? Well, when ketones go up, Ghrelin which is your hunger hormone, goes down. And CCK, a satiety hormone, goes up. 
Who doesn't wanna feel less hungry during a fast? Being hungry sucks.
Now, the fasting police will get mad at this. But an unbelievably effective hack to make fasting easier is by drinking bulletproof coffee in the morning. 
It's where you put a little bit of grass fed butter and C8 MCT oil in your coffee and then you blend it. And it turns into this delicious guilt free "latte". 
But then people say, "But you had calories! That's not fasting."
If you're counting calories? Sure. But, hear me out. I'm trying to make your life easy here. It still works because your insulin stays constant. Bulletproof coffee does not raise insulin. They've done tests on this. 
Keeping your insulin stable is one of the main things you're trying to achieve when you fast. Your body stays in fat burning mode.
The next big benefit we want to maintain is autophagy which is a cleanse on a cellular level. This is why fasting can help prevent cancer. 
If you don't eat protein, autophagy stays on. Well, bulletproof coffee doesn't contain protein. 
Yes, you have this delicious coffee with 200 calories of fat. But that doesn't really matter. 
Because your body converts those calories into usable energy right away in the form of ketones, which then turns off hunger, and you get to maintain autophagy.
All of a sudden, fasting becomes a breeze. This is what I have my parents do because my Dad has high blood sugar levels. And, it works.
A lot of fasting purists think that it's cheating when you use a hack like bulletproof coffee. Because you didn't want to suffer. As if you get bonus points when you suffer more than necessary. You don't get a medal for suffering.
If you can still get the metabolic benefits of fasting. You get to turn down your risk of diabetes, obesity, cancer, and cardiovascular disease without the misery of hunger.
Why would you not want to take the path of least resistance?
5. Pair fasting with the proper diet
I have separate videos that dives into this more in further detail so make sure to check those out.
But the beauty of intermittent fasting is that it works with any diet. Some are better than others, obviously.
I don't even like diet labels because people get so dogmatic about it. But I personally prefer a high fat, low carb, moderate protein diet. Because it's the best diet to moderate insulin. 
Insulin is the hormone that controls your bodyweight.
When insulin stays moderated, it allows you to tap into your almost unlimited fat stores and burn it for energy. This is called metabolic flexibility. 
Personally, I'm on a carnivore-ish type of diet. And this is the physique I maintain and I have a high quality of life.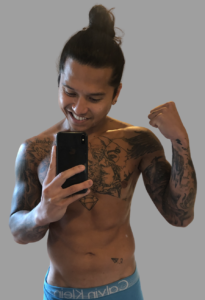 Keep it simple. Stick to single ingredient, mostly unprocessed, nutrient dense foods.
For example, eat chicken thigh instead of chicken nuggets. The former has one ingredient while the latter is a food like product that's been processed to the nth degree.
5. Make other lifestyle choices that compliment intermittent fasting diet
There are 4 pillars of health. Nutrition, exercise, sleep, and stress. Intermittent fasting is part of nutrition. You can't focus on one and say fudge it with the others. They need to work together in unison.
First, let's talk about exercise.
6. Exercise
Let me just simplify this. I'd like to think I have some street cred here because I am literally the definition of a gym rat. I was also a competitive athlete for years. 
If your goal is to lose weight, fit better into your clothes, have a flat stomach, maybe even see some abs, put on some muscle to have that tight and toned look? And I think 95% of the general population would be happy with that. 
I'm gonna make a lot of gym owners unhappy when I say this. You don't ever need to step foot inside a gym, if you don't want to, in order to achieve those things.
If your baseline is you haven't worked out since gym class in high school, then the best workout that you could do is to just start moving your body more. 
Start with a 10 minute walk every day and build on that. Then you wanna work towards getting 10,000 steps every day.
For your workouts, you can get unbelievably fit just using your own body weight as your form of resistance.  
The reason why you wanna exercise is to build and maintain muscle. Because having a lot of lean muscle mass is the key driver of your metabolism.
The more lean muscle mass you have, the more you get to eat. Who doesn't want that?
If you can train in a fasted state, great. If not, it's not the end of the world.
By the way, if your excuse why you can't workout or go for a walk is that you don't have time? If you skip a meal or two, that's gonna free up a lot of your time.
7. Get adequate sleep every night
According to Dr. Walker from his book Why We Sleep, Insufficient sleep – roughly defined as less than seven hours per night – moves every health metric in the wrong direction.
Increases insulin resistance and next day hunger
Drives more food consumption and worse food choices.

 

Raises blood pressure and significantly increases the risk of a heart attack
Compromises the immune system
Negatively impacts emotions and mood
It raises the risk of depression and anxiety
All from getting less than 7 hours of sleep. If you get your daily dose, all those marks will improve. This is simply non-negotiable. None of this is gonna work if you don't get your sleep right. 
By the way, our natural sleeping pattern is in the form of biphasic sleep. Meaning it's good to take a 30-60 minute nap in the afternoon. You can bet that I'm a serial napper. Napping is the best.
8. Manage stress
Chronically high stress levels sabotages any weight loss progress because you're constantly activating your fight or flight response. 
Whether that stress is coming from work, a bad relationship, financial problems, or chronic cardio patterns? Your body treats all types of stress the same way. It releases cortisol.
One of cortisol's main jobs is to flood your body with glucose so you have usable energy to fight or flight. It gets bad when it becomes chronic.
Chronically elevated cortisol results in chronically elevated insulin levels. Which then leads to systemic inflammation. Systemic inflammation is the root cause of a lot of disease including cancer, diabetes, obesity, arthritis, and cardiovascular disease.
From a day-to-day standpoint, stress eating is a big problem for a lot of people. 
One of the best ways to alleviate stress is practicing mindfulness through meditation and walking. Think of it as active meditation.
9. Be patient
Think about it this way. It didn't take you days or weeks to put on the weight you're trying to lose. It probably took you months. If not, years. 
Depending on how long you've been carrying the weight you're trying to lose, aka how long you'e been insulin resistant for, some people might not see results right away. That does not get mentioned enough.
Be patient with yourself. Think long term. Let's say you dedicate 6 months making all the adjustments and necessary changes to turn the intermittent fasting diet into a lifestyle. 
But in return, you get to improve your quality of life for the rest of your life? That's a small price to pay. It's absolutely worth it.
Thank you for coming to my Ted Talk.
As always, if this was helpful, share it with a friend who could benefit from it as well!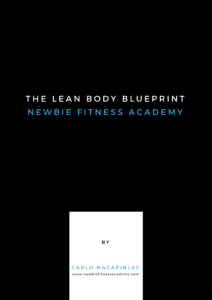 Need More Help?
Use this simple 4-step process to melt ALL the fat around your stomach and look good shirtless WITHOUT going on a crazy diet or wasting hours at the gym. Get the Lean Body Blueprint here for free!
PS. Have you nabbed your copy of The "No Diet" Diet yet? It's awesome, I promise. 
Click HERE
 to get a copy today!