If you're trying to lose weight, late night snacking is right near the top as one of the worst offenders to achieving your weight loss goals.
Because we don't really snack on the healthiest stuff. You don't really hear people snacking on hard boiled eggs and cauliflower late at night. We snack on the bad stuff.
And in this video, we're gonna talk about why you crave snacks or desserts at night to begin with, and how you can actually stop these late night cravings once and for all.
How To Stop Late Night Snacking – Why Does It Happen To Begin With?
Before we can actually stop these late night cravings, it's important that you understand why it happens to begin with.
And it really boils down to four different factors. Because if we can find the source and cut the cord from there, then you are absolutely winning.
1. You're not eating enough during the day.
If you've been following my YouTube channel, then you've heard me say this multiple times. It's not about eating less but less frequently. There is a world of difference between how your body reacts to those two eating patterns.
This is actually more common than you think. If you're doing intermittent fasting for example, some people want to double up on their efforts. So they put themselves on a massive calorie deficit on top of their fasting schedule.
But if you don't eat enough during the day, then you don't activate those all too important satiety hormones that control hunger. Come late at night, you're hungry.
You might be able to hold off on this urge to eat for a day or two but you can only fight hunger for so long. Because being hungry sucks.
You can't fight your hormones. You're going against you body's natural physiology here and your physiology will always win.
Side note. This is also why relying on sheer will power alone is a one way ticket to yo-yo dieting struggle city because your will power runs out eventually. And if you've been struggling to lose weight, you know exactly what i'm talking about here.
The worst part about not eating enough food during the day is it triggers cravings for something salty or something sugary. Usually, late at night. So your body can get a quick hit of fuel to make up for what it didn't get earlier that day.
This is the number one reason why simply just cutting calories fail. It has a 99% failure rate. Because you're not accounting for satiety.
The problem is, this is what a lot of dieticians, trainers, so called "experts", and even your doctor. You know, your kind of overweight doctor? They just tell you to eat less and move more.
But here's the thing. Weight loss in its very essence is not about counting calories. Because your body doesn't really have a calorie counter. It's about controlling hunger.
But instead, you're led to eating a lot of highly processed low fat version of foods that are not satiating at all. Fat usually gets taken out of these 'Frankenfoods' because it's calorically dense even though it's a highly satiating macronutrient. And it's often replaced with sugar.
But your body is really smart. It's is an adaptation machine. And its internal balancing mechanisms will always win out. So it's honestly not your fault that you're susceptible to late night snacking. You've just been given the wrong information and your body is just reacting to it. But now you know better.
2. You're eating too much refined carbs and sugar for dinner.
If you've been following my YouTube channel, then you've probably heard me mention the hormone insulin once or twice.
But in case you're new, insulin is our storing hormone. Some experts refer to it as the master hormone because it's the hormone that controls your bodyweight. So it's important to keep it moderated.
And out of all three macronutrients, carbs especially refined carbs and sugar, spike the hormone insulin the most. And every time insulin goes up, you are in fat storage mode. So high insulin blocks fat burning. I want you to remember that.
This is why bread, rice, and this also includes whole wheat bread and brown rice. Which could actually be worse for you because of its anti nutrient content. And other types of simple sugars like granola bars, protein bars, and breakfast cereal, which should really be called breakfast candy.
All the foods in that category can have such a big impact on causing weight gain. Because it causes a huge spike in your blood glucose which then causes a corresponding spike in insulin to store all that sugar as fat.
On the flip side, if you look at better options like cauliflower, brussels sprouts, and other leafy greens. It doesn't have those simple starches and sugars that will cause your body to have that big spike in your blood glucose and insulin.
You're also eating whole foods when you eat those vegetables, versus processed foods.
Now, you'll still get a small amount of insulin response simply because all foods trigger insulin. But you won't get that same huge spike that you would with something like processed carbs or refined sugars.
Now you can probably deduce at this point that you should be eating fat and protein. You're right.
But here's the catch. Even if you do eat those highly satiating proteins and fats. I want you to think of a nice juicy piece of ribeye steak. If you pair that with those simple sugars and refined carbs. French fries is a great example of this. Steak and fries, anyone?
Then that's still gonna cause a subsequent increase in insulin and cause your body to not just store those carbs, but also any of the fats that you consumed as well.
So let's say you're on a high carb diet. Which is still the government recommendation up to this day in North America. You're eating a lot of these highly processed foods, and you go on a calorie deficit.
But remember, high insulin from eating refined carbs blocks your body from accessing your fat stores for energy. This storing mechanism of insulin makes it so that your body has less energy available to actually use as fuel and make you hungry as a result.
Hence, the late night snacking.
And this spike in insulin can last for multiple hours after meals. And the effects gets compounded if you eat those tiny little snacks in between meals. You know, when people graze on food all day?
And this is when the irony of it comes in because you have at least 100,000 calories worth of stored energy in the form of body fat. But you're not able to tap into it because you're in fat storage mode and you can't access it from having high insulin levels.
So your body, not wanting to die, sends hunger signals to get that quick hit of fuel. Which is where those cravings at the end of the day come into play.
3. You didn't eat enough protein at dinner.
We're still focusing on satiety here. That's the name of the game.
Protein along with fat provides a really strong signal telling your body that it's full. It's satisfied and you don't need to keep eating.
Specifically, it triggers the release of certain satiety hormones like Peptide YY which is triggered by protein. And CCK which is triggered by fat. Those hormones tell your brain that it's full. You don't need to eat anymore.
If you've ever been to an all you can eat Brazilian bbq steakhouse, you get to a point where you literally can't eat any more meat. You get the meat sweats.
And when you eat enough protein and fat, you can make it so that you're not hungry for three to five hours after dinner. Which would then completely abolish those sugar cravings at night.
And if you didn't get enough protein to signal that peptide YY telling your brain that it's full, then this just circles back to that first main problem. Where your body thinks that it needs to keep eating. Therefore, you're gonna get that urge to snack.
4. You're extremely stressed.
Stress triggers cortisol which is your stress hormone.
All you really need to know here is chronically high cortisol levels lead to chronically high insulin levels.
Which as we know through everything we've talked about, causes us to feel hungry and experience those strong sugar cravings aka stress eating.
How To Stop Late Night Snacking – 5 Easy Steps
Now that you understand the major mechanisms behind what causes late night cravings, let's dive into what you can actually do to prevent it.
How To Stop Late Night Snacking #1 – Make sure that you're eating satiating meals and eating enough food.
I talk about exactly what foods to eat on my other YouTube videos so make sure you check that out.
But to simplify, what we really want to focus on are foods that contain protein, fat, and fibre. Because they're highly satiating, they turn off your hunger hormones, so that we don't have that urge to snack.
How To Stop Late Night Snacking #

2 – Remove processed sugars and starches from your daily diet.
This should be a dead giveaway at this point.
But this step in itself is an absolute game changer to your weight loss goals. Especially if you've been eating a high carb diet of processed starches and sugars.
Some of these foods are even labelled as "healthy" and I have a separate video where I dive into these sneaky health food items that aren't actually healthy for you.
But here's a couple that you wouldn't normally think is bad for you. Things like a skinny vanilla latte with however many pumps of sugar free vanilla that you get it with. All types of bread, protein bars, fruit juice and smoothies, protein shakes, and even those fancy açai bowls. Because they're usually drizzled with maple syrup or honey to make it sweet, and even some fruit.
Not that you can never have those foods. But if want to lose weight and you're kinda struggling. You've hit the dreaded weight loss plateau and you have really strong sugar cravings at night. Those are the types of food that you really want to start limiting and not have them on a daily basis.
You kinda wanna start treating them more as a treat meal, or cheat meal, or whatever you wanna call it.
Depending on where you're at with your progress and your weight loss goals, your activity level, or how long you've been carrying the weight you're trying to lose. And this is where bio individuality comes into play. Some people might need to limit more of those processed carbs and sugars than others.
This is why it's extremely beneficial to do a 21 day reset to just completely reboot your system from these highly palatable foods to give yourself a fighting chance.
How To Stop Late Night Snacking #

3 – Make sure you're getting adequate protein.
You might be consuming a lot less than you think. Especially if you don't eat meat. And I'm not a big fan of obsessively counting calories.
But if you feel like you might not be eating enough protein, then you might want to take a look at a typical day of what you normally eat. And see if you meet the daily recommended protein intake of 0.7 grams per pound of lean body mass.
For example. And I'm just gonna make it easy here. A 120 lb person with 20 lbs of fat will have 100 lbs of lean body mass. So that person's protein target for the day is around 70 grams.
If you hit that number and you do it by eating real food then your satiety hormones will get activated. And therefore, prevent those sugar cravings and snacking later on.
Again, you don't need to hit that exact number. You just want to be in the ball park. It's not the end of the world of you're 5 or 10 grams over or under.
And it's important for you to be hitting your daily protein intake because it's the building black of life. Otherwise, this is when you see people get weak, they lose hair, or their nails start to become brittle.
How To Stop Late Night Snacking #

4 – Do something else other than snacking.
We now live in a society where we use food as a form of entertainment.
And we usually snack just out of habit. Because we're used to it. We're bored. But if you're trying to lose weight, you probably shouldn't be using food to help pass time.
And I get it. You can't just stop a habit cold turkey. You have to replace it with something else.
How about reading a book, learning how to play an instrument, or learn how to speak a new language. Talk to your spouse. Anything that doesn't involve putting food in your mouth.
How To Stop Late Night Snacking #

5 – Manage your stress.
This is a big one. Nothing stops your weight loss progress faster on its tracks than chronic stress.
But this ties into my previous point. Instead of using food to cope with stress or using it as a form of entertainment, that's when we can get into practicing some really powerful forms of self love like journaling and practicing mindfulness through meditation. Which both cost zero dollars. But time and time again has shown to improve your mental health and general state of well being.
You can also go for a walk. And walking after dinner has been shown to decrease the blood glucose response by up to 50%. The faster you can regulate blood glucose, the faster you can tap into your fat burning mechanism.
Being outside and going for a walk has been shown to reduce cortisol. Practicing mindfulness through mediation, journaling, and walking is like free therapy if you think about it. Just try it. I promise you, it'll change your life. I've never met a person who didn't feel better after doing those things.
Listen, I love food just as much as anyone out there. But your relationship with it plays a huge role when it comes to achieving your health and wellness goals. And if you follow all the tips I just mentioned, you're gonna be well on your way to stopping late night snacking once and for all.
As always, if this was helpful, share it with a friend who could benefit from it as well!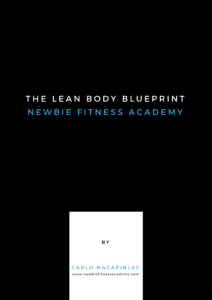 Need More Help?
Use this simple 4-step process to melt ALL the fat around your stomach and look good shirtless WITHOUT going on a crazy diet or wasting hours at the gym. Get the Lean Body Blueprint here for free!
PS. Have you nabbed your copy of The "No Diet" Diet yet? It's awesome, I promise.
Click HERE
to get a copy today!