There's no one size fits all approach when it comes to how to lose stubborn fat. 
Bio individuality plays an important factor when it comes to your results. 
However, from coaching thousands of people by proxy over the past decade, I've learned that there are 4 things that tend to move the needle of losing unwanted body fat for most people. 
We actually have a built in fat burning mechanism in our body that we developed through 2.5 million years of evolution. It's what allowed us to survive through times famine. 
It's actually our default factory setting as human beings. You just need to re-learn how to tap into it.
Today, I'm gonna show you 4 simple steps how to do just that. So you can finally get rid of all your stubborn and unwanted body fat that's been living rent free in your body all this time.
How To Lose Stubborn Fat (Step-by-step guide)
If you ask the average person how to lose weight, they'll tell you without a doubt that you just need to be on a calorie deficit. Just eat less and move more.
But that's not very helpful. It's basically the same as telling someone who's broke that they need to be on a money surplus to get rich.
It's a little bit more nuanced than that. Yes, being on a calorie deficit is the foundation of fat loss. 
But it's only gonna work long term if you optimize your hormones. Because that is how you tap into your built in fat burning mechanism. 
What you can't do is to literally just eat less. If you eat McDonald's every day, you can't just eat less fast food.
You also just can't eat highly processed low fat versions of foods because because they're lower calories, and just move more. Like setting the treadmill to level 10 and holding on for dear life every time you workout. 
Now, let's actually approach how to do eat less and move more properly.
First up, let's talk about the 'move more' part. Because a lot of people actually start with this when they want to lose weight. The problem is, they have the right intention but the wrong execution.
1. You want to 'move more' properly
Exercise is a type of stress in your body. That's not necessarily a bad thing if its acute and not chronic. 
Basically, every time you workout, cortisol gets released. That's your stress hormone. It's more commonly known as the fight or flight hormone along with a few counter regulatory hormones. But cortisol is the big player here.
The human body perceives all types of stress the same way. 
Let's say you're in a stressful job and/or relationship, or your workouts are a near death experience every time, your body is gonna see it the same way. 
It's gonna raise cortisol and release glucose in your blood so you can fight or flight. That's a very important concept that you need to understand.
Now, if you are in a stressful situation like running out of a burning building. Then you're gonna use up all that extra blood glucose and it'll dip back down to normal levels. 
BUT, if you're constantly stressed where you're not using all that extra glucose circulating in your blood. 
Again, if you're constantly stressed at work, you go home and you're in a crappy relationship, you constantly get poor sleep, or a combination of all those things?
Then your blood glucose levels will always stay high. And it's those high blood glucose levels that's gonna cause your body to release the storing hormone insulin.
Because too much sugar circulating in your blood is toxic.
Here's the crazy part. Insulin will put all that extra blood glucose and store it specifically around your belly. That's why people get that pear shaped body.
Stress is just a part of life. Going back to exercise, it's the compounding effect that our workouts have on our stress levels that becomes the problem. 
And it can actually work against your weight loss goals especially when it becomes chronic. 
For example, I see a lot of people go for a run every day when I'm walking. Sometimes I see them run twice a day. Without addressing the other stressors in their life. And now they've just added more stress. 
The worst part is they don't lose weight from it. Sound familiar? 
The problem with counting calories burned from exercise
It's also now been scientifically proven that calories burned during exercise does not translate to fat burned in your body. More isn't always better. Only better is better.
I kinda gave away the answer already but what you wanna do is slow it down. Not every workout needs to be a near death experience. 
A good rule of thumb is to include as much relaxing and leisurely cardio as you possibly can, like walking.
Preferably outdoors and try to expose as much skin as you can to get some much needed vitamin D from the sun. 
No, mild exposure to the sun is not bad for you. It doesn't cause cancer. Do you know what actually causes cancer? Sunscreen. Look it up.
Then you wanna add 10-30 minutes of resistance training a couple of times per week to build lean muscle mass. 
Why? Because one of the best things you can do to your body is to be as physically strong as humanly possible. 
Muscle is a very energy expensive tissue to build and maintain. It's the key driver of your metabolism. The more you have, the more you get to eat. It's basically your metabolic currency. Muscle takes care of the fat.
Having a lot of lean muscle mass is also a strong indicator of health and lifespan. The more muscle you have, the better the protection against all cause mortality. You're basically harder to kill.
if you're new, or you don't have access to a gym, just use your own bodyweight as your form of resistance. 
You can get really fit and build a lot of lean muscle mass just using your own bodyweight. Squats, pull ups or bodyweight rows, push ups, and plank. That's all you need. It doesn't have to be complicated for it to be effective.
Again, what I don't recommend you doing is chronic cardio workouts. Where you're doing workouts that are a little bit too hard, a little bit too frequently, with insufficient rest. 
I hate to throw them under the bus but group fitness classes are actually the biggest culprits of this.
What's worse about doing chronic cardio workouts is it also induces sugar cravings which is caused by that cortisol and insulin interaction that I mentioned earlier. 
Let's circle back to the over simplistic calories in vs calories out weight loss model. 
If you increase your calories out by doing chronic cardio workouts, it also triggers a compensatory increase in your appetite. It doesn't stay stable. 
So as you burn more calories, you also eat more calories. And again, we don't really crave the good stuff. We crave simple carbs and sugar. Which leads me to…
2. Replace ultra processed carbs and added sugar with either protein or fat
Why? Because fat and protein trigger satiety. 
Bacon and eggs instead of toast and breakfast cereal. Nuts and cheese instead of granola bars or protein bars. 
Another trigger for cortisol production is low blood sugar. Remember, one of cortisol's main jobs is to give you instant energy and it accomplishes that by flooding your body with glucose. 
So when we flip that script and your body notices that you have low blood glucose levels, it thinks that you're about to go into a state of hypoglycaemia. 
Your body sees this as a threat and it's gonna up regulate your production of cortisol to bring your blood glucose levels back up. 
So when blood sugar levels drop, cortisol increases. That's why it's called a counter regulatory hormone. 
Again, sustainable weight loss is all about optimizing hormones. You want to keep cortisol and insulin levels moderated.
The problem is, processed carbs and added sugar throws a wrench in that equation. We simply did not evolve to always eat that stuff. They throw your body into a hormonal roller coaster ride.
Because out of all three macronutrients, carbs, especially refined carbs and sugar spike the hormone insulin the most. 
When insulin is high, you're in fat storage mode.
So you've got that big spike in blood glucose levels from eating processed carbs and sugar. That big spike triggers your body to release insulin. 
The bigger the spike, the more insulin gets produced which will then cause a subsequent crash. Basically an overcompensation effect to bring those levels back down to baseline fast. 
But it can also cause your body to decrease blood glucose levels down below baseline. Which then triggers cortisol to be secreted in order to bring it back up. 
This is why you're crashing mid morning after a high carb and high sugary breakfast like toast, instant oatmeal, breakfast cereal, and orange juice. 
You know, the same stuff that we give to kids? No wonder childhood obesity in North America is at an all time high.
Eating a diet that moderates insulin is key when it comes to losing fat. Going back to eat less and move more, you can't just eat less food in general. You wanna feel satiated from your meals.
It's about eating less, like way less of the bad stuff like processed carbs and sugar and replacing it with more fats and protein. 
That's how you keep cortisol and insulin moderated. Basically, eat real food.
You also wanna ditch industrial seed oils like canola, soybean, safflower and sunflower oil for cooking because they're extremely inflammatory when heated at high temperatures. You're basically eating radiation when you use them.
Instead, you wanna use coconut oil, avocado oil, macadamia nut oil, butter, or ghee. 
3. Get better sleep
Sleep is when the body recovers and repairs itself. It's when most of your GH is released which some consider the real fountain of youth. It's also when we build muscle. 
There's a reason why we evolved to sleep for a third of our lives. Not getting adequate and quality sleep, which is 7 hours minimum, moves everything health metric in the wrong direction.
Your body will start to freak out. It starts to get stressed because it can't do its job properly. And what happens when your body gets stressed? It releases cortisol. 
I've literally spent the last 10 minutes talking about cortisol. Even a single night of bad sleep raises cortisol by 100%.
Here's where it gets bad. When sleep deprivation becomes chronic, then you also have chronically high cortisol levels. Chronically high cortisol levels leads to chronically high insulin levels. 
Which then leads to systemic inflammation. Which is the root cause of all disease including diabetes, obesity, cancer, arthritis, auto immune and cardiovascular disease, and everything in between.
With my knowledge now, I'd argue that sleep is more important than diet for fat loss. You'll die of sleep deprivation first before you die of starvation. I rest my case. 
4. I put this last specifically for a reason because with great power comes great responsibility.
For the love of golden retriever puppies, don't start with this. 
I only want you to do this once you've done the first 3 steps for a minimum of 21 days. Preferably 6 weeks. That usually enough time to make you metabolically flexible again.
But this is the final frontier when it comes to activating your fat burning mechanism. And it's to incorporate intermittent fasting. 
And I talk a lot about intermittent fasting on my channel so make sure you check out my videos about it if you're new.
But when it comes to specifically targeting all your unwanted body fat and burning it for energy, its efficacy is unparalleled. The MED is a 16 hour fast.
So really, the best exercise to lose all your stubborn fat is to put down the fork. Don't think of this as starving yourself. I want you to think of it as taking a break from eating. You're not gonna die.
You have at least 100,000 calories of stored energy in the form of body fat waiting to be used. 
I've said this a million times and I'm gonna keep saying it. That's what body fat is there for. It's not just there for looks. Think of it as granola bars strapped all over your body. 
But again, intermittent fasting comes last because fasting is also a type of stress. 
That's why I don't want you to start with this unless you've done the first three. Again, until you're metabolically flexible. 
If you don't, that's when you see people not see the results they're looking for. This is where you hear people say they get headaches, they're hangry, they feel fatigued and they have no energy. Yeah, no kidding. 
Your body is gonna freak out when you fast because it's not used to tapping into your fat stores yet. 
You're gonna go through carb withdrawals and with that comes the dreaded cortisol and insulin rollercoaster response. And then we're back to square one.
I always like to say there are levels to this. At the end of the day, losing all your unwanted body fat comes down to optimizing hormones and activating your fat burning mechanism. 
If you follow the 4 steps I just gave you, you're gonna be well on your way to finally figuring out how to lose stubborn fat.
As always, if this was helpful, share it with a friend who could benefit from it as well!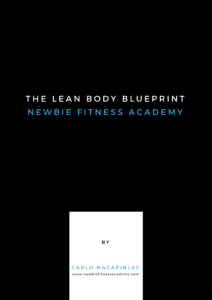 Need More Help?
Use this simple 4-step process to melt ALL the fat around your stomach and look good shirtless WITHOUT going on a crazy diet or wasting hours at the gym. Get the Lean Body Blueprint here for free!
PS. Have you nabbed your copy of The "No Diet" Diet yet? It's awesome, I promise. 
Click HERE
 to get a copy today!