It doesn't matter if you're just starting out. I'm going to show you how to get in shape for beginners. 
Make sure to stick around until the end because I'm gonna give you an advanced workout strategy that's gonna blow your mind.
Here's What You'll Learn:
hide
How To Get In Shape For Beginners – EXPLAINED
Being in good physical shape is one of the key predictors of longevity. The higher the muscle mass, the better the protection against all cause mortality.
Muscle is basically a reservoir for anti aging hormones. It's the real foundation of youth in my opinion.
It's crucial for diseases of aging like obesity, type 2 diabetes, Alzheimers which is now being referred to as type 3 diabetes, and cardiovascular disease. It actually all starts in the muscle first.
The problem is, we are not trending in the right direction especially in the west. Where 2 out 3 American adults are either overweight or obese and 1 in 2 have pre diabetes.
The best way to fix everything in my opinion is optimizing muscle tissue and really changing this paradigm of thinking that we've been indoctrinated with. 
It's actually not about being over fat. Which is why it hasn't worked for so many people. It really is, from a metabolic perspective, about being under muscled. Because muscle will take care of fat. 
That's why physical literacy is a crucial part of health and longevity. The problem is, exercise gets unnecessarily over complicated most of the time. There's a lot of noise and bad information out there. 
For starters, I'm not expecting people to be the way that I am.
I'm a gym rat. I literally go to the gym 7 days a week. I'm not maxing out or doing crazy workouts 7 days a week. Sometimes I'll literally just go through the motions and do some mobility work.
If you follow me on instagram, you'll see that I'm always doing something every day.
Just Move, Baby
I don't expect anyone to do that. Nor am I even telling people to follow suit. I literally just ask people to move 10 minutes a day and go from there.
If you're starting from zero and don't know what to do? The easiest and best way to go about it is to take a minimalistic approach. 
I'm a big fan of minimalism in general and it translates brilliantly when it comes to getting in shape.
Get off the couch and just move. Go for a walk. Break a sweat. Get your heart rate up. Walking still gets you to 3 MET. 
Get some blood flowing, allow your body to gain some elasticity, and build some confidence in the process. I am obsessed with building credibility within yourself. It's such an important part of the puzzle.
MET by the way is a ratio of your working metabolic rate relative to your resting metabolic rate. One MET is the energy you spend sitting at rest — your resting or basal metabolic rate. 
So, an activity with a MET value of 3 means you're exerting 3 times the energy than you would if you were sitting still. 
And then in time, maybe the question becomes, let me try 15 minutes today.
The Problem With Mainstream Fitness
The problem with mainstream fitness is there's too much fluff and little substance. As always, there are levels. Anything that gets people off the couch is good. It's better than nothing. 
But now it's become about what new sexy exercise program or fancy equipment is out there? 
Oftentimes, people look at someone doing a snatch at a CrossFit gym for example. Naturally they wanna try it because it looks cool. But their bodies haven't earned the right to do that movement.
When you take someone who's lived a mostly sedentary lifestyle. Who's used to sitting for 8-10 hours in a hunched position. 
And then they're trying to do a snatch or overheard squat on their first day, when they have little to no thoracic, hip, or shoulder mobility? Something bad is gonna happen.
All I do with the people I coach is I get them moving. This is why I don't really work with athletes even though that's my background because they have a completely different set of needs compared to the average person who's only exercise is walking back and forth to the fridge.
If I can get you moving a little bit, you're naturally gonna want to make better choices. Your success mechanism gets activated and you start thinking about not eating a pint of ice cream 7 nights a week. 
Maybe you stop crushing a can of coke with every meal and you start cutting back to just one can a day. 
There's still a lot to fix there. But at least we're going in the right direction. At least we're building some good habits.
Don't Have ZERO Days
Half of what we do is based out of the habits we've developed over time. 
It's really just about always heading in the right direction and not having  zero days. 
The problem is, we tend to have this all or nothing mentality a lot of times. Things can be overly complicated so easily for the average Joe. Especially with the advent of social media being such a dominant force in our lives.
Don't worry about being able to do an overhead squat on a bosu ball just because you saw someone doing it. Why people do it to begin with, I have no idea. The risk vs reward is just not worth it.
Master The Basics
Just get good at the basic movements first. Get good at doing a full range of motion bodyweight squat. 
With the amount of sitting that people do all the time, we start losing the elasticity in our muscles and joints. That's why our bodies start to feel like hot garbage.
And nothing shuts down your fat burning metabolism faster than prolonged periods where you're completely sedentary. Sitting is a disease and walking is the cure.
Something like 70% of adults can't even pass a basic squat test. It's where you hold a bottom squat position for 5 minutes. It's also called the Asian squat. Try it and comment below how you did.
When I'm working with someone and it's their first day, am I gonna teach them how to do a snatch? Absolutely no chance. Because again, their bodies haven't earned the right to do that movement. 
Olympic weightlifting and CrossFit is my background by the way, in case you're new to NFA.
Movement Is Medicine
The goal is to just get your joints moving, open up your shoulders, get those muscles firing again, and get you to a point where you can move like a normal human being like when you were a kid.
Everyone's different. But if I can get a 40+ year old who's been dealing with chronic shoulder and back pain back to full mobility and moving pain free again? That's a complete game changer.
All of a sudden, they start sleeping better, they have more energy and they don't have chronic pain anymore. Now we're on to something. We're finally moving the needle.
This is why why weight loss and getting in shape isn't about the weight that you lose, it's about the life you gain.
As you progress, maybe we can increase the intensity on your squat a little bit. How much? A plate on each side? No. How about an empty barbell. Let's see how your body feels. Let's see if you can maintain good mechanics. 
If you take that approach, you'd be shocked by how good you can get your body to feel. 
A lot of people just take the easy way out and check out. You'll hear them making the excuse that they have no time. They're getting older and it's hard to put on muscle. And, they're right. It's called anabolic resistance.
All the more reason why you have to prioritize getting adequate high quality protein and doing the work to trigger muscle protein synthesis. Sarcopenia is no joke.
This chart (see video) illustrates my point perfectly. Look at the two blue lines. Which trajectory would you rather end up in? This is why it's so important to build up a good store of metabolic gold aka muscle when you're young. It's like your retirement fund and the pay out is having quality of life*
It's shocking to me how much people are willing to defend why they can't do the work. Imagine how much further you'd be if you argued for it.
How To Get In Shape For Beginners – Just Do These Four Movements
In terms of movement, there are only 4 things you need to focus on. A squat, a push, a pull, and a plank. You don't need to use exercise machines. You are the machine.
Humans have been squatting, horizontal pressing, vertical pressing, climbing and using their torsos to resist pushing and pulling forces for millions of years. 
Just start with bodyweight squats, push ups, pull ups, and work on your plank. That's the minimalist approach. Master those four things because they apply to everything we do in life.
If you're completely brand new, you can do chair squats. Do push ups off your knees or even a higher elevation. You can do chair assisted pull ups if you can't do a pull up. Do your plank off your elbows to make it easier. 
Just start with where you're at, find some consistency, and that'll lead to improvement.
If you wanna spice things up, and this also directly applies to every day life, one of the things I've fallen in love with lately is doing carry's. In my opinion, it's one of the most underrated exercise out there.
It's basically a moving plank. You create stability throughout your body while carrying an object.
A carry is basically a farmer's walk. If you're picking up your groceries, and walking them to your car or walking them home, that's a farmer's carry. That's also where the term farm strength comes from.
If you have access to a gym, you can pick up two dumbbells and start walking with it. Depending how fancy your gym is and how advanced you are, you can pick a trap bar or a yoke. 
The latter two forces you to keep your shoulders level, have good posture, and make sure you're not arching your back. It's a complete full body exercise. 
You can also do a single carry overhead to work on shoulder stability. No need to go heavy right away.
But just start with a two handed carry farmer walk. Walk for 20 yards or 20 steps. As you get stronger and develop more consistency, go heavier.
My point is you have to learn how to move. You need to learn proper mechanics. That's what what physical literacy means. Master the basics. It doesn't have to be complicated for it to be effective.
Over time, you can add in the intensity as you become more competent. But consistency at the end of the day, will trump everything. Just be consistent. Is that good enough? It's good enough for you.
Micro Workouts – The Best Way How To Get In Shape For Beginners
For example, if you do 5 pull ups or bodyweight rows under a table, 10 push ups, and 15 squats which should take you little to no time. Maybe a minute or two. It's called a micro workout. Do that 3 times a day every day for a year.
Let's do some simple math because this is where it gets crazy. That's 5,475 pull ups, 10,950 push ups, and 16,425 bodyweight squats. You'd be unrecognizable in a good way if you put up those kind of numbers. 
That's the power of consistency. And all it takes is 3-6 minutes every day.* 
Develop the mindset that you need to move as if your life depends on it. Because, it does. Remember that chart earlier? It needs to be a part of your life. It needs to be a part of who you are as a human being.
Lastly, you don't need to have a lot of money to do this stuff. Last time I checked, bodyweight movements are free. Walking is free. Sleep is free. Fasting is free. 
With all the money that you save from doing all that free stuff, you can use some of it to buy high quality food. Do all those things and that's how you can get in shape fast.
As always, if this was helpful, share it with a friend who could benefit from it as well!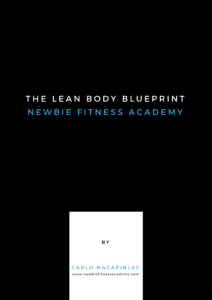 Need More Help?
Use this simple 4-step process to melt ALL the fat around your stomach and look good shirtless WITHOUT going on a crazy diet or wasting hours at the gym. Get the Lean Body Blueprint here for free!
PS. Have you nabbed your copy of The "No Diet" Diet yet? It's awesome, I promise. 
Click HERE
 to get a copy today!