How long does intermittent fasting take to work?
It's a very common question asked by weight loss enthusiasts.
In my opinion, intermittent fasting is hands down the best method of weight loss. It's efficacy when it comes to specifically targeting body fat and burning it for energy is unparalleled.
And if you just started intermittent fasting or you're looking into intermittent fasting because you see all these amazing results that people are posting.
You might be wondering, how long does intermittent fasting take to work?
And I can really only speak for myself and the results of my students. And they're all pretty good.
Personally, it took me 8 weeks to completely transform my body. In the grand scheme of things, that's not a long period of time. And I've been able to maintain my results ever since.
So I traded 8 weeks during my initial weight loss transformation, and I've been able to maintain it for 8 years and counting. Pretty good deal if you ask me.
You can also see the results of all my students here.
I always like to say that it's not about the weight you lose, but about the life you gain.
So how long does intermittent fasting take to work? I'm going to go over that in further detail in this video.
How Long Does Intermittent Fasting Take To Work?
If you've been following my YouTube channel, you'll know that there's a right way and a wrong way to do intermittent fasting.
There's also a lot of myths and severely outdated information out there that I talk about a lot in my channel that still gets repeated up to this day by trainers, nutritionists, and "influencers" that you're probably following. And it's preventing you from losing weight.
There's a lot of bad and confusing information out there that's mostly just based on bro science. That's why I created the Fat Loss Accelerator.
The Fat Loss Accelerator isn't so much a "diet" as it is a complete, proven, step-by-step fat loss system that puts everything that I teach in my channel in a complete package.
It's the exact same fat loss system that all my students have followed and they've all gotten amazing results from it. You can check it out here.
The real question here is how long does it take to get these results? And how long does it take to start seeing results?
Those are two completely different questions with two completely different answers.
First thing that we have to think about is what is your goal in the first place?
Because somebody who's looking to lose 10 pounds is going to achieve that a lot faster than somebody who's looking to lose 80 lbs. It also depends how long you've been struggling to lose weight. There are levels to this.
Now, let's talk about fat loss first. Your results will really depend where you're at before you start doing intermittent fasting.
Let's say you've already got a good baseline. You're already eating healthy foods. And that's another thing that prevents people from losing weight is that they're eating seemingly "healthy" foods that aren't actually so healthy.
So maybe you just need some direction on what you should be eating exactly and how much of it.
That way, you can be fat adapted, which means you're metabolically flexible, and you're able to easily tap into your fat stores for energy after you're done eating which i go over inside the Fat Loss Accelerator.
All those things will trigger your fat burning mechanism which then turns you into an unstoppable fat burning machine.
On the other hand, if you're completely new to this. You've just been eating the standard American diet.
You eat a lot of bread, pasta, chips, cookies, and cereal. You're also someone who snacks multiple times during the day. Then there's definitely going to be an adaptation period of 2-8 weeks where you might feel like crap at first.
That's actually perfectly normal. Your body will literally going through carb and sugar withdrawals when you stop eating them.
The 21 Day Primal Reset
But we can shorten that adaptation period to just 21 days by doing a complete reset which is something I cover in the Fat Loss Accelerator.
I like to call it the 21 day primal reset where we just go back to our roots on how we're supposed to eat. We do a complete purge of your pantry and we start stocking it with the right foods.
You then supplement this change by making supportive lifestyle choices that up regulate your fat burning metabolism. If you do this reset properly, it will then turn you into a fat burning machine after just 21 days.
Because you need to have a multifaceted approach to this life changing transformation.
80% of your body composition is determined by your diet. While the other 20% is determined by your genetic predisposition to store fat and making supportive lifestyle choices that up regulate your fat burning metabolism.
During your 21 day reset, intermittent fasting should just be optional because fasting is basically step number 10 in all of this.
You need to learn how to walk first, before you can run. It's not about going from 0-100. It's about going from zero to 1.
You need to establish a baseline first that you can work with, hence the 21 day reset.
Again, this is where you also take the time to learn how to make supportive lifestyle choices like proper sleep hygiene, managing your stress levels, incorporating movement throughout the day, and doing proper workouts that promote fat burning.
Because there's actually a right way and a wrong way to exercise. That's why you see so many people spend countless hours at the gym but they look the same.
They have the right intention, but the wrong execution. They're doing the wrong types of workout and it's actually hindering their weight loss goals.
If we're talking strictly about fat loss, it's definitely not just calories in vs calories out.
Fun fact. Did you know that calorie counting has a 99% failure rate? If you've been struggling to lose weight all this time, you already know that to be true.
And starting with a 21 day reset is also a good baseline for a lot of people because they say that it takes 21 days to make or break a habit. And it's easy to wrap your head around committing to something for 21 days. After that, it gets easier.
Metabolic Flexibility – The Key
After you've done a proper 21 day reset, the end result should be that you're now metabolically flexible.
You're now fat adapted and you can easily switch fuel sources from the foods that you eat to your own body fat for energy. That's when you get into what I like to call accelerated fat loss.
If you don't do a proper reset, and you still follow a standard western diet and you just jump in with intermittent fasting, that is the definition of metabolic inflexibility. And you're not going to see the results you're looking for.
This is where a lot of people find themselves. This is where you hear people say that they got headaches from fasting, they were starving the entire time, they didn't feel good, and they say it didn't work for them.
Yeah, no kidding. I could've told you that.
Now the people who's taken the proper 21 day primal reset inside the Fat Loss Accelerator have all successfully unregulated their fat burning metabolism. They're metabolically flexible and they can easily fast for long periods of time without feeling hungry.
Which means that they're able to burn more fat. They've also all been successful at being able to keep the weight off.
Now, how long will it take for you to start seeing results? It really depends how long you fast for, and how often. I always like to say that the longer you fast, the better.
If you do a 24 hour fast for example like a dinner-to-dinner fast, you should weigh yourself the next day. I've heard of people losing 3-4 lbs overnight but that's mostly water weight.
It also depends on how much fasting your body can handle at any given time. Which is then dependent whether your body is fat adapted and you're metabolically flexible.
It also depends if you do intermittent fasting every day, or you just do it a few times during the week. It depends how much you're eating during your eating window and how many cheat meals you have.
And i've found that if you're metabolically flexible, if you're fat adapted, and again you can achieve that by doing a proper 21 day reset. When you start doing intermittent fasting, it's like being able to turn on the tap to fat burning.
If you do intermittent fasting but you're not fat adapted, it can actually start having a negative effect in your body because you're going to be introducing a type of stress in your body. You're simply not equipped to handle it yet because you're metabolically inflexible.
You're inadvertently triggering your fight or flight response. And if you do that too much, you're going to have chronically high cortisol levels. Cortisol is your stress hormone. And chronic stress is one of the biggest killers of weight loss.
The other thing that you want to consider is how long you've been carrying the excess weight that you want to lose. Intermittent fasting is an unbelievably powerful method of weight loss, but it's not an overnight fix.
So if you've been overweight for a long time, that means that you've also been insulin resistant for a long time.
Which means it might take a little bit of time to lower your insulin levels. Intermittent fasting is an unbelievably powerful way to moderate insulin but you have to make sure you're pairing it with the proper diet.
It just goes back to making sure that your body is fat adapted and metabolically flexible first so you can make that switch to burning your own body fat once you're done eating.
The biggest thing that I want you to take away here is that whatever your weight loss goal is, it's going to take some time. But you can do certain things to make the process easier. Let me give you some realistic numbers.
Realistic Weight Loss Numbers
If you do intermittent fasting properly, which means that you're also fat adapted and you're metabolically flexible, it's not unusual to lose an average of 1.5-2 lbs of fat every week. Some people lose more. So you want to focus on fat loss, not weight loss.
If you give it 12 weeks or three months for example, at 2 lbs of fat loss per week, that's 24 lbs of body fat gone forever. That's life changing.
If you don't know what losing 25 lbs of fat looks like, here's one of my other students. She lost exactly 25 lbs without exercise because she did everything else right. That's how effective intermittent fasting can be if you do it properly which means that you prioritize on getting fat adapted and you're metabolically flexible.
As always, if this was helpful, share it with a friend who could benefit from it as well!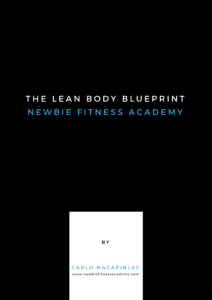 Need More Help?
Use this simple 4-step process to melt ALL the fat around your stomach and look good shirtless WITHOUT going on a crazy diet or wasting hours at the gym. Get the Lean Body Blueprint here for free!
PS. Have you nabbed your copy of The "No Diet" Diet yet? It's awesome, I promise. 
Click HERE
 to get a copy today!