Grass fed vs grain fed.
What's the difference?
Today, I'm gonna show you the difference and whether you should be eating grass fed versus grain fed beef. Or whether you can get all your daily protein requirements from plant based protein.
Grass fed vs Grain Fed vs Plant Based Protein
Let's clear something up right away for starters.
We actually don't eat for the quality of protein. Instead, we eat for the amino acids. There are 20 amino acids, 9 of them are essential.
Essential means our bodies can't make it or can't make enough of it for us to be healthy and happy human beings. We have to get it from our diet.
I'm not gonna name all of them. But leucine, isoleucine, and valine specifically are limited in plants and other low quality protein sources.
Leucine might the most prominent amino acid because it's what triggers the all important muscle protein synthesis through mTor. mTor is short for Mammalian Target of Rapamycin. 
Not all protein is created equal. The highest quality sources and the most bioavailable form of protein comes from animals and animal products. I'm talking about beef, lamb, fish, fowl, eggs, and dairy.
You wanna eat what your muscle is made out of. Which is very different from plants.
The Truth About Plant Based Protein
Let's actually start with that because there's a big push for the plant based diet these days. It's very trendy right now. A lot of the woke vegan influencers say that you can get your protein from plants.
You know what? They're actually right. You can get your essential amino acids from plants. 
BUT, the amount of plants you need to eat in order to get enough protein to optimize body composition is metabolically devastating. And that often just gets swept under the fridge.
Your daily protein requirement to optimize body composition is actually two fold.
You need to eat 30-50 grams of high quality protein per meal to trigger muscle protein synthesis. 
And then you wanna eat at least 0.7 grams and even up to 1 gram per pound of lean body mass in total every day to optimize body composition. 
The minimum of 30 grams of protein per meal is very easy to get if you're eating animals and animal products. 
It's 4 oz of meat or 6 oz of fish. It's a couple of eggs and 3 slices of bacon or a couple ounces of cheese. Who doesn't like an egg, cheese, and bacon omelette? Or, it's one scoop of high quality whey protein.
If you wanna go plant based, this is where it gets interesting. You need to eat a mind bending 6 cups of quinoa, which also contains all 9 essential amino acids, to get those 30 grams. And that's just for one meal.
Or, you need to eat at least 8 slices of ezekiel bread to get those 30 grams. If your daily protein target is 90 grams for example, that's 24 slices of ezekiel bread. Or 18 cups of quinoa. 
Which is just metabolically devastating. It's catastrophic to your insulin levels eating that much carbs. 
And I've talked about the importance of moderating insulin ad nauseam on my YouTube channel. You don't want to have a massive insulin response from your meals. 
And it doesn't matter that you're eating "slow carbs". That's actually not a good thing. It means that your body has a hard time digesting it because of its anti nutrient content. 
Again, not all protein is created equal.
Any sane person should know that eating a piece of steak is not the same as eating kale or broccoli. It's just not.
Plants Contain Anti-Nutrients
At the same time, plants like I just mentioned, contain anti nutrients which slows down the absorption of nutrients. It's their innate defence mechanism against predators like us. They're not just sitting on the ground waiting to be eaten.
All the woke vegan influencers conveniently forget about this. Kale doesn't love you back.
Another example is tofu. It also contains all 9 essential amino acids. But it also contains trypsin inhibitors. Trypsin is an enzyme needed to properly digest protein. Do you see the irony in that? 
It also contains Phytates, another type of anti nutrient, which reduces the absorption of important minerals like calcium, zinc, and iron. Your body kinda needs those minerals.
You also need to eat at least two hard blocks of tofu, around 240 grams, to get those 30 grams of protein. That's a lot of tofu just to get the 30 gram minimum. 
At the same time, eating a steady source of anti nutrients from plants can lead to inflammation and gut issues among other things. Meat on the other hand, does not.
Again, these woke vegan influencers are absolutely right. You can get your protein from plants but you'd have to eat a stupid amount to get it. 
What About Plant Based Protein Powders?
What about plant based protein powders? Yes, you can do a vegan protein shake. But again, you have to make sure it contains those essential amino acids. 
When you look at the back of a hemp protein powder for example, it'll say 30 grams per scoop. But again, because of the bioavailability and the amino acid profile, your body only absorbs around 15 grams. It also tastes like butt and its ridiculously expensive.
People often complain about the hormones in meat and animal based products. But there's a million times more in a pea based product in estrogen activity. Especially phytoestrogen. 
Phytoestrogens are substances that can produce estrogen-like effects in the body, but are not produced in the body.
Some people also don't tolerate legumes, even podlike legumes like peas. So for these people, pea protein can throw off their digestion and hormones.
Basically, you really have to know what you're doing and have perfect supplementation if you wanna go vegan.
The problem is, people watch an unbelievably biased documentary like Cowspiracy, What The Health, and Game Changers. And they do a really good job of pulling your heart strings. And people just take what they see as fact.
They make ridiculous statements like eating an egg is as bad as smoking a cigarette. Or that cow farts causes global warming.
People don't know that none of the health claims in those documentaries are based on good science. They're based on observational studies, where people just answer questionaries, which isn't real science. 
But if you actually look at real science, there are no randomized controlled clinical trials that a plant based diet is better for health. It's not better for the environment. None of those are true. Monocrop agriculture kills thousands of small animals.
You can absolutely go vegan or vegetarian. If it's an emotional bias where you just don't wanna eat animals. That's one thing. It's actually commendable.
But if you're doing it for health, not eating meat is one of the worst things you can do to the human body.
I post a lot about this if you follow me on instagram. Because you see a lot of these well meaning, but unfortunately misinformed vegans kinda have a reverse transformation. 
It inevitably happens after the honeymoon phase where they feel great to  start. This vegan decay happens because they inadvertently put themselves on a low protein diet. 
They get sarcopenia and it ages them at a very alarming rate. Oftentimes, you hear them having gut issues in tandem with hair loss, their teeth are falling out, they also have the smallest brains when autopsies are performed. Kinda morbid but it's true.
Vegans, time and time again, have been shown to have the least amount of muscle mass and bone density.
Why Optimizing Body Composition Is The Key To Everything
The end result is they've made themselves weaker and lowered their metabolism. Because they've reduced the tissue that burns the most calories.
They've decreased the organ that's most effective at improving insulin sensitivity. Muscle is actually the largest organ in the body – it's an endocrine organ. It's the largest site for glucose disposal. 
Muscle is the key driver of our metabolism. It's our metabolic currency. It determines everything about our body composition.
More importantly, it's a key indicator of lifespan. Muscle is the organ of longevity. The higher the muscle mass, the better the protection against all cause mortality.
And that is so important for diseases of aging like type 2 diabetes, Alzheimers which is now being referred to as type 3 diabetes, and cardiovascular disease. It actually all starts in the muscle first.
Because the lower your skeletal mass, the higher your morbidity and mortality. As you get older, if you get sick, muscle is the most direct predictor whether you're gonna survive. It's as simple as that.
This is why you have to correct metabolic composition first if you wanna lose weight. By making sure you have healthy muscle tissue, the weight will come off. 
You stimulate muscle mass through high quality dietary protein and resistance training.
Grass fed vs Grain Fed Beef- What's The Difference?
Now, a lot of the big names in the health and fitness space are pushing for grass fed and grass finished beef instead of grain fed beef. 
I'm a little torn about this part. So as always I'm gonna come at it from different levels. Because I don't think that cost should be a barrier to entry for optimal health.
Grass fed beef, unfortunately is still very expensive at this point in time. 
When I first became aware of it and found it at my local grocery store, I was shocked how expensive it was. I thought they made a mistake on the price sticker.
The Truth About Grain Fed Beef
Some people might not know this but the majority of conventional raised beef actually spend around 2/3 of their lives in pasture. A lot of people assume they spend their entire lives in cages. No. 
The majority of the cattle is actually raised in pasture. And then if it's your conventional beef, around 1/3 of their life, they go to a feed lot to fatten  them up or whatever. 
Don't get me wrong, I'm not advocating for feed lot operation. Regenerative agriculture is the way to go.
But again, your number one priority when it comes to your health is to eat high quality protein. 
The highest quality protein comes from animal products. We've already established this.
If you can afford grass fed beef from sustainable regenerative sources, great. The more people buy it, the more pressure it puts on the industry to do more of it. Thus, making it more affordable. 
If you can't afford it, there is absolutely nothing wrong with eating grain fed beef. 
Because I'd rather people get high quality protein than not. I ate grain fed beef for the longest time. I still do, sometimes.
You also often hear people say there's a higher amount of bad fats like omega 6 in beef and chicken. And, they're right.
But if we're looking at the big picture. It's honestly relatively insignificant compared to the alternative which is processed foods containing vegetable oils. It's all relative. 
Beyond burger for example has 18 ingredients that I can't even pronounce.  A burger patty, whether it's grass fed or grain fed, only has one ingredient. Beef. Which one do you think is healthier?
What about antibiotics? It's actually not in the muscle anymore by the time it reaches store shelves. 
I'm usually the last person to defend the USDA. But their guidelines for meat is very strict. It can't have any traceable amount of antibiotics or hormones. 
The Future Of Beef – Regenerative Agriculture
The good thing is there's now a growing movement of farmers that do great regenerative agriculture. And that's crucial. 
Regenerative beef agriculture is actually carbon negative. Because it rehabilitates the top soil. It's not the cow farts, people.
But if we're talking about improving the overall health of the average person, having a high quality nutrient dense source of protein is more important than making sure it's organic or grass fed. 
Because, what are the metabolic implications if you choose not to eat grain fed beef and you decide to eat highly processed carbs instead? 
Well, the healthcare cost is gonna be so much higher. There's a very alarming recent study that shows that 88% of American adults are metabolically unhealthy.
The U.S. spent 3.8 trillion dollars in health care in 2019. I can't even wrap my head around that number.
You have to think big picture. It should be a no brainer if the choice is between a bowl of cereal for breakfast or cheap grain fed eggs.
I don't want you to think when you're grocery shopping that you always have to pick grass fed. It's just not sustainable at this point for a lot of people. 
If you can afford it, great. If not, eating grain fed meat still puts you way ahead of the curve.
As always, if this was helpful, share it with a friend who could benefit from it as well!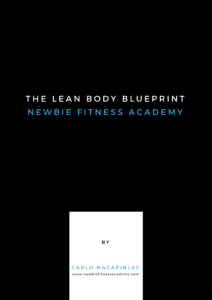 Need More Help?
Use this simple 4-step process to melt ALL the fat around your stomach and look good shirtless WITHOUT going on a crazy diet or wasting hours at the gym. Get the Lean Body Blueprint here for free!
PS. Have you nabbed your copy of The "No Diet" Diet yet? It's awesome, I promise. 
Click HERE
 to get a copy today!