Are there actually foods that burn belly fat?
You bet. Because not all foods are created equal. Some promote fat burning while others promote weight gain.
In this video, I'm going to give you 8 foods that burn belly fat. It's a short list of foods that puts your body in fat burning mode so you can finally lose all your unwanted body fat that's been living rent free in your body all this time.
Here's What You'll Learn:
hide
8 Foods That Burn Belly Fat
For this to make sense, you need to know a little bit about basic human physiology.
Here's the ultimate truth about fat loss that a lot of so called "experts" never talk about: You cannot reduce body fat on a diet that chronically stimulates high insulin levels.
You just can't.
It's not just calories in vs calories out. Your body isn't just a mathematical equation. You have no calorie counter in your stomach anyway. Your body does however have a physiological response to the foods that you eat.
Again, not all foods are created equal. There are foods that burn belly fat while others promote weight gain. If you're trying to lose weight, which one would you rather eat?
You don't really need to be a rocket scientist to know that 100 calories of broccoli isn't going to have the same fattening effect as 100 calories of ice cream.
So that right away debunks the calories in vs calories out method of weight loss. And did you know that calorie counting, more commonly known as eat less and move more, has been proven to have a 99% failure rate?
And if you've been struggling to lose weight and that's been your method of weight loss all this time, you already know that to be true.
If you really want to lose your belly fat and keep it off, your main goal is to up regulate your fat burning metabolism. You achieve that through hormone optimization.
And the main hormone that you want to optimize is insulin. Because insulin is what controls your body weight. It's all about moderating your insulin levels if you want to have chance at losing weight and actually keeping it off.
Now, every time you eat, your insulin goes up. And out of all three macronutrients, carbs, especially refined carbs and sugar spike the hormone insulin the most.
Protein can also be insulinogenic. But your body has satiety hormones that gets activated when you eat protein so that protects you.
It's very hard to overeat on steak for example. But with ice cream? There is no limit.
While fat, especially pure fat like butter, has very little effect on your insulin levels.
All you need to know is that if your insulin levels are high, you cannot access your body fat for energy. You just can't. High insulin blocks fat burning.
The problem is, it's not uncommon for the average American or somebody following a western diet to consume a mind blowing 500-600 grams of highly insulin stimulating and fat promoting carbs daily.
So the first step here is to reduce the amount of carbs in your diet. Especially highly refined and processed carbs like bread, chips, cookies, pasta, cereal, granola bars, and the likes.
Here's another truth bomb. What you stop eating has far more impact to your health and weight loss than what you start eating.
If you just reduce the amount of refined carbs and sugar from your diet, I guarantee you, and I'll put a lot of money on it, that you're going to lose weight.
Once you do that, it's all about building your diet around foods that don't trigger a high insulin response.
That way, once your body is done digesting those foods, you're now metabolically flexible because you didn't trigger a high insulin response. And now, your body can tap into your almost unlimited fat stores and start burning your belly fat for energy.
All the 8 foods that burn belly fat I'm going to talk about will promote exactly that.
1. High Quality Meat
Ever heard of the saying you are what you eat?
That's true. But a better version of that saying is, you are what you eat ate. It's important that they come from as many high quality sources as possible.
This principle applies to all the foods that I'm going to talk about by the way.
In a perfect world you're eating organic vegetables, wild caught fish, and grass fed and grass finished animals.
But that's not always possible for everyone. If you don't have access to organic and grass fed for example, and there's a world of difference between grain vs grass fed meat by the way.
The reason why you want to stay away from feed lot animals is that they're often fed grains and corn to fatten them up.
Grains and corn are highly insulin stimulating or insulinogenic. Which means that if you eat grain fed meat, you're still inadvertently eating grains.
This is what I mean when I say you are what you eat ate.
And I totally understand that grass-fed is more expensive than grain fed meat. But you actually don't need to eat as much protein as what you've been led to believe. You only need 0.7 grams per pound of lean body mass.
For a 200 lb person with 25% body fat for example, that person would only need to eat 105 grams of protein to maintain and build muscle.
2. Eggs
This should be a no-brainer, but eggs should be a staple in your diet.
In a perfect world, you're eating pasture raised eggs from happy nesting chickens. It's a little more expensive, but your health is worth it.
Same thing with meat. There's a world of difference in terms of the nutritional value between pasture raised eggs vs grain fed eggs.
The humble egg is literally one of the most nutritious foods on the planet.
It has tons of good fat, it has cholesterol and vitamins, and a decent amount of protein.
The yolk specifically is actually the healthiest part of the egg because that's where all the nutrients are. 13 vitamins and minerals, specifically.
It's literally the perfect food. It's high in fat and protein which activates your satiety hormones. So it keeps you full longer, and it's delicious. You can enjoy it in many different ways. You can add it to your salad, as your main source of protein, or you can have it as a snack.
3. Avocado
Avocado is a pretty unique fruit.
While most fruit consists of carbs primarily, and if you've been watching my videos, you'll know that I'm not a big fan of eating a lot of fruit because of it's fructose content and how lipogenic it is.
Avocado is the exception. It's rich in heart healthy monounsaturated fat which again activates your satiety hormones.
It's also creamy, fatty, and delicious. It's rich in antioxidants and it's packed with good saturated fats and twenty other vitamins, minerals, and micronutrients.
It also contains fibre which helps with digestion and helps keep you full longer. It's often referred to as a superfood. It can be added to a lot of dishes because of its good flavour and rich texture.
It also happens to be the main ingredient in guacamole. Need I say more?
4. Nuts
Nuts are antioxidant powerhouses.
Antioxidants can combat oxidative stress by neutralizing free radicals which are unstable molecules that may cause cell damage and increase your risk of disease.
Like avocado, nuts are full of mono and polyunsaturated fats. Which again activates your satiety hormones, as well as a variety of vitamins and minerals. They also make for a great snack.
Almonds, pistachios, cashews, walnuts, and macadamia nuts are great options in case you're wondering.
You ,want to stay away from peanuts because it's actually not a nut. It's a type of legume and a lot of people don't react to peanuts very well.
Also, make sure you're not buying anything that's sweetened like honey roasted cashews for example.
You also want to look specifically for dry roasted because some nuts are still deep fried in highly processed canola oil.
5. Cooking oil
Speaking of canola oil, let's quickly talk about cooking oil.
Because you have to cook your food with something. Extra virgin Olive Oil, coconut oil, avocado oil, macadamia nut oil and butter, should be your only options when it comes to cooking oil.
Sunflower oil, canola oil, grape seed, soybean, and other types of seed oil belong in the garbage. There's a reason why they're so cheap.
Long story short, canola oil and the likes are highly processed and are high in omega-6 which are highly inflammatory.
When you consume it regularly, it opens pandora's box to all sorts of disease including Diabetes, cancer, and cardiovascular disease.
Why? Because it becomes toxic when heated at high temperatures. It's simply not made for human consumption.
From an evolutionary standpoint, our Paleolithic ancestors didn't deep fry their food in these toxic oils.
Simply put, using these cheap oils is like drinking radiation because it messes you up all the way down to your DNA level.
If you have these aforementioned cheap oils at home, toss it out.
6. Greek yogurt
If you've never tried Greek Yogurt before, you're in for a treat. It's basically like eating ice cream guilt free.
Greek yogurt is different from other yogurts because it goes through a straining process to remove the whey. Whey is a liquid that contains lactose, a natural sugar found in milk.
Why is removing whey a good thing? Well, approximately 65 percent of the human population has a reduced ability to digest lactose after infancy. If you're lactose intolerant, you'll know exactly what I'm talking about. Lactose is no good for your stomach.
It also contains probiotics which are good bacteria that restores a healthy bacterial balance within the gut. Greek yogurt is also high in fat and protein. Ideally you want to buy the unsweetened version of it because it contains little to no sugar.
7. Aged Cheese
Who doesn't love cheese?
What's great about aged cheese is extremely low in lactose. Which again your stomach can't process very well, while containing a good amount of protein and fat.
An ounce of aged cheddar has 7 grams of protein and 10 grams of fat so it's going to activate your satiety hormones keeping you full longer. It's also delicious.
You can add cheese to your salad, or just have it as a snack. I literally can't think of a better snack than nuts and cheese. It's the best.
Just a quick reminder. You don't want to buy low fat cheese. Because A) It tastes like cardboard and B) Fat isn't bad for you.
You never want to buy low fat dairy because it's highly processed and low fat usually means high sugar.
8. Dark Chocolate
Dark chocolate is full or antioxidants, fibre, and minerals. It's actually one of the best sources of antioxidants on the planet.
One study showed that dark chocolate had more antioxidant activity, polyphenols, and flavanols than any other fruits tested which included blueberries and acai berries.
It contains a decent amount of soluble fiber which again helps keep you full longer. It's loaded with minerals like iron, magnesium, copper, manganese, potassium, phosphorus, zinc, and selenium.
Basically, dark chocolate is awesome.
Listen, I love milk chocolate just like any other human being. But much of the healthy cacao has been stripped away from it and has been replaced by sugar.
There's definitely an adjustment period when you switch from milk chocolate to dark chocolate. You have to make some compromises here.
Try to buy at least 85% cacao when you're shopping for dark chocolate. It's kind of an acquired taste but you'll get used to it eventually. Nowadays, I look forward to having a couple of squares of dark chocolate every night as my treat.
Once again, all the foods that burn belly fat I just mentioned will only work if you take out refined carbs, sugar, and toxic oils from your diet.
You can't just add these foods to your existing diet and call it a day. It doesn't work like that.
As always, if this was helpful, share it with a friend who could benefit from it as well!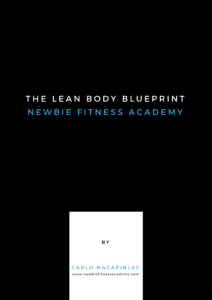 Need More Help?
Use this simple 4-step process to melt ALL the fat around your stomach and look good shirtless WITHOUT going on a crazy diet or wasting hours at the gym. Get the Lean Body Blueprint here for free!
PS. Have you nabbed your copy of The "No Diet" Diet yet? It's awesome, I promise. 
Click HERE
 to get a copy today!