It's inevitable.
Cheat days are bound to happen. Why? Because life happens.
You have to live a little, right?
This relaxed but intentional approach to my diet is what led me to slowly but surely melt the spare tire around my stomach and turn it into a six pack; without going on a crazy diet or wasting hours at the gym. 
In this video, I'm gonna show you how to get back on track after a cheat meal/day in three simple steps
How to get back on track after a cheat meal
Step #1: Forgive yourself after have a cheat day
It all starts here.
Acknowledge that the cheat meal/day happened then forgive yourself.
It's okay. Don't feel bad.
We're only human and we're bound to make mistakes. It's basically programmed in our DNA. The next person who tells me that they've never slipped and cheated on their diet would be the first. It's either that or they're probably lying.
Sometimes you can't help but be put in a position where you have to cheat on your diet; and that's perfectly fine. Life happens. I don't even like the word "cheat meal" to begin with. It kinda signifies that you're doing something wrong.
That's kinda messed up.
It's just food, right? If you're at a wedding and you're getting served a delicious meal, enjoy yourself. Don't feel bad. Eat the damn cake.
Set yourself up for success
But what you can do is you can set yourself up for success by planning ahead.
Meaning if you know you're going to a wedding, or a birthday party on the weekend and you know there's gonna be delicious food there, then you should probably skip eating out until then if you're trying to lose weight. You know what I mean? That's not rocket science.
Food is a very intimate thing for a lot of people. We love it. It's something that we usually share with family and friends whether it's your birthday, a wedding, or a funeral, or you're celebrating a milestone. We usually gather around our loved ones and we share a meal with them. That's how humans evolved socially. Plus, food tastes better when you get to share it with other people.
Honestly, if you're on a diet that doesn't allow you to enjoy the foods you love every once in a while, that's not a diet. That's a prison sentence.
Be intentional about your cheat meals
Just make sure that your cheat meal doesn't turn into a cheat day. And that's key.
Because you can either build on positive momentum with your diet when things are going well, but you can also build momentum going the other way when things start to go sideways. That one cheat day can easily snowball into back-to-back cheat days.
Next thing you know, you're completely off the rails and that cheat day or two quickly becomes a cheat week. Some people end up having cheat months, or even cheat years. I don't even think you're cheating at that point. That just becomes your habit.
And that's when it gets bad.
Long story short, just keep it to one cheat meal, once or twice a week and make sure you plan ahead of time and you should be perfectly good. You have to be able to enjoy yourself a little, right?
I live by the 80/20 rule just to prove this point. Try to be good and not eat like an asshole 80% of the time, and the other 20%, live your best life.
Step #2: Forget about the cheat meal.
Move on.
Pretend it never happened.
This builds on step number one in that there's no point beating a dead a horse. I know that sounds kinda morbid but I'm sure you get the point.
You gain nothing by making yourself feel bad. Except, you feel even worse.
Listen, Rome wasn't built in a day. Right? I'm sure you've heard of that saying before. You've put in weeks, months, or even years towards your fitness goals. Why would all that good work be undone just because of one bad meal?
The short answer is, it doesn't.
Sure you might weigh more the next day when you step on the scale but that's usually just water weight. I wouldn't even recommend stepping on the scale at all after having a cheat day. 
That's like going through your boyfriend/girlfriend's phone. You're not gonna like what you see.
Listen, one bad meal won't make you fat. It just won't. Just like one good meal won't make you magically thin either.
Now, I'm gonna show you a quick and easy way to make yourself feel better so you can forget about the cheat meal you just had and just move on.
You're gonna take a nice deep breath through your nose and make your stomach really big, and then you're gonna exhale through your mouth. And then you're gonna repeat after me and say, it's okay. It's okay.
You instantly feel better, right?
Step #3: Fasting After Cheat Day
This might be the best way to get back on track after a cheat meal.
Life is all about balance, right?
There should be a balance between working out and taking rest days. There should be balance sleeping and staying awake.
When it comes to your diet, there should be a balance between feast and fasting. It used to be feast and famine but we don't live in that time anymore where there literally was no food available.
Nowadays, you don't even have to put pants on and leave your house. We now have apps that deliver food right at your door step. It's literally the greatest thing.
Feast and fasting
So now it's just feast and fasting. The definition of fasting if you look it up is the willing abstinence from some or all food, drink, or both, for a period of time.
I want to focus on the word "willing" here. You're willingly doing it. You have a choice. You always have a choice. When you fast, you're willingly taking a break from eating. And that's how I want you to think about it. It's NOT a period of starvation.
You probably know this by now if you've been reading my blog posts or have been watching my YouTube videos in that I'm a big believer of taking small breaks from eating. Also known as Intermittent Fasting. If that's news to you, well, now you know.
Why Fasting After Cheat Day Is The Great Equalizer
The best way to get back on track after a cheat meal is by simply fasting after cheat day. You balance feast by fasting. There is literally nothing better you can do. You can go on a 16 or 24 hour fast or in terms of meals, skip breakfast and even lunch. And that's pretty achievable for a lot of people. Right?
Again, think of it as simply giving yourself a break from eating. Your body is very well equipped to handle a short fast and the benefits are, well, let's talk about the important stuff.
Fasting lowers your insulin levels so you can start using your own body fat as a source of energy. Your body literally turns into a fat burning machine when you fast, and that's what you want.
Your testosterone levels go up by as much as 180% and your growth hormones go up by 2000% from the baseline after a 24 hour fast. If building lean muscle mass is one of your goals then increasing your growth hormones will definitely help with that.
It also lowers your blood sugar levels, so if you're taking blood sugar medication, that's great news. Just make sure you consult your doctor before you start fasting.
Fasting could even help reverse aging, it increases your metabolism and so much more. If you wanna find out more about the wonders of skipping breakfast and the science behind intermittent fasting, i'm gonna put a link to one of my videos in the description box.
If we go back to the 80/20 principle, where 80% of your results are determined by the 20% of work that you do, taking a break from eating, or time restricted eating, or intermittent fasting or whatever you wanna call it, is that 20%.
As always, if this was helpful, share it with a friend who could benefit from it as well!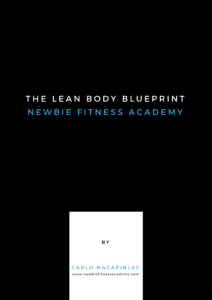 Need More Help?
Use this simple 4-step process to melt ALL the fat around your stomach WITHOUT going on a diet or wasting hours at the gym. Get the Lean Body Blueprint here for free!