Does alcohol make you fat?
Let's talk about this touchy subject. Does alcohol affect your weight loss goals? More importantly, does alcohol make you fat?
If you've been doing all the right things but you're struggling to lose weight, you're going to get a lot of clarity in this video when it comes to the relationship between alcohol and weight loss so you can make better decisions moving forward.
Does Alcohol Make You Fat? (Alcohol And Weight Loss Explained)
We are social creatures. That's how we evolved as human beings.
We belonged with certain tribes and that's how we survived through the harshest conditions known to man.
Getting kicked out of that tribe literally meant death. So being social, being around people, is encoded in our DNA.
Since it's invention somewhere around 2000-3000 BC, we've used alcohol as a social tool. As a way to socialize.
And it comes in many different forms and flavours. Whether that's wine, beer, scotch, vodka, margarita, pina colada, etc. You name it. Pick your poison.
People meet up to grab drinks. We make plans with people. We use alcohol as a social activity.
The biggest question is, if you're trying to lose weight, does alcohol make you fat?
It's a touchy subject and you might be shocked, and possibly even get a wake up call, but you need to know the truth about alcohol.
Because let's say you've finally decided that you're ready to lose weight. You start working out, you're eating healthy, and you're doing all the right things.
But you're also someone who enjoys a casual drink or two every night. Maybe you drink a glass of white wine with dinner. Or you enjoy a couple of beers while you're watching sports. Then you meet up with friends for drinks over the weekend.
And then you have a couple of Mimosa's for brunch on Sunday. Or a couple of pints while watching Sunday Night Football or your favourite reality show.
If that sounded like a typical week for you or pretty close to it, and you're struggling to lose weight. Then I'm about to drop some major knowledge bombs on you, with a dash of reality check.
The Ugly Truth About Alcohol
Here's the ugly truth about alcohol. Drinking alcohol is easily one of the biggest killers of your weight loss goals.
I know. It sucks. Here's why.
Alcohol, in the form of ethanol, is actually considered the fourth macronutrient after fat, carbs, and protein. They're known as the "first to burn" calories.
If you wanna lose weight, you need to limit your alcohol consumption and the type of alcohol you consume.
Because alcohol calories have zero nutritional value and it severely compromises your body fat reduction goals and possibly your long term health.
Let's dive into the science a little deeper.
First, let's talk about how it negatively affects weight loss. Alcohol is literally poison in your body. Thats why you get the buzz.
You're literally poisoning your body just enough hopefully to get a good buzz. But sometimes, people take it too far. That's how you get alcohol poisoning.
All you need to know is that every time you drink, your body will always prioritize metabolizing the alcohol calories in your system. Read that twice because that's a very important concept that you need to grasp.
Why? Because again, it's poison.
Which means that you're inadvertently putting the burning of all other calories on hold, indirectly leading to fat storage.
If you have excess glucose in your blood stream if you're eating and drinking at the same time, you have to put it somewhere while you're burning off the booze. Because excess glucose in your blood is toxic.
And your liver can only hold about 2,000 calories worth of stored glycogen. After that, all the extra calories immediately gets stored as body fat.
You'll even get sugar cravings after you burn the alcohol. Because when you have no other energy sources in your blood stream, and you're not metabolically flexible, your brain will send signals to your body through the hormone Ghrelin that it needs sugar. It needs a quick hit of fuel.
And this should sound familiar to a lot of people. Nobody really wakes up from a late night out of drinking and say, "Man, I'm really craving some broccoli!" No. We crave the worst foods.
We crave fast-food, we go for brunch and order something sugary like pancakes or waffles, and we drink mimosas instead.
Speaking of mimosas, the negative effects of alcohol when it comes to weight loss gets magnified even more when you drink sugary alcoholic drinks.
When you drink a frozen margarita for example, all that sugar immediately gets stored as fat.
And this gets even worse when you eat while you're drinking because again, all those calories immediately gets transported into your butt, thighs, and belly.
So when you're having multiple drinks on a Friday night. You go to multiple bars, order appetizers, dinner, and dessert. All those calories gets stored as body fat as long as you're drinking.
Does Beer Make You Fat?
Beer might be the worst alcoholic offender because it also contains carbs.
They don't call it a beer belly for nothing.
So if you're having some nachos with your beer, for example. You get a double whammy effect when it comes to the calories and the excessive amount of processed carbs from the nachos, and the carbs from beer.
Here's where it gets more serious. Your body has a natural detoxifying system. It's called your liver.
That's why I always say that juice cleanses are absolutely useless. Unless you like wasting money. You might as well light your money on fire when you buy an overpriced juice cleanse package.
Because of the taxing nature of the liver having to detoxify your body from the alcohol, especially if you're someone who drinks regularly, and this gets magnified even more if you eat a standard American diet.
And you consume a lot of food and drinks that are high in high fructose corn syrup. A combination of those two can cause the liver to become inflamed and swollen.
This damage can also cause scarring known as Cirrhosis. The medical term for this is Fatty Liver Disease.
And this is serious stuff because about 8 to 10 percent of Americans drink heavily. Of those, 10 to 15 percent will go on to develop Alcohol Related Liver Disease or ARLD. Which can then lead to some pretty serious health complications like liver failure.
Heavy drinking by the way is classified as more than 8 alcoholic beverages per week for women, and more than 15 for men.
I'm sure you know a handful of people who consumes alcohol at that rate. Maybe I just described a typical week for you.
Again, this is where it goes way beyond weight loss. You need to be brutally honest with yourself with this. Awareness is step number one.
Having said all that. If you plan on drinking, the best thing you can do is drink it straight up without food and stick to hard liquor like tequila.
If you want to have a cocktail, order a margarita without the sugar. When it comes to drinking wine, stick to dry red wine. Because white wine contains sugar.
And if you really have to drink beer, go for the low carb option.
I'm not saying that you should never drink alcohol ever again. I personally don't drink but I also worked as a bartender, and I know that it's just a part of life for a lot of people. Again, we've been drinking this stuff for thousands of years.
Life is about being able to enjoy special moments with special people. So if you have those moments and alcohol is around, then go ahead and enjoy yourself.
If you can count on your hands the amount of times you drink during the year, then go ahead. It's not going to affect your weight loss goals too much
When I have coaching calls with my students, I always tell them that they can have dessert and alcohol. I love cheesecake. So I eat it. Just not all the time.
Keep it to special events and celebrations. Especially if you still have a lot of weight to lose and you're nowhere near you weight loss goals.
That's where voluntary hardship comes. Losing weight is not easy. You have to put in the work. Nothing worth having ever comes easy.
But if you're constantly drinking every weekend. You drink every time you eat, every time you're alone, and every time you're having a bad day.
Just know that that's going have a negative impact on your weight loss goals and eventually your long term health. So make the smart decision and drink responsibly.
So, does alcohol make you fat? Abso-freaking-lutely.
As always, if this was helpful, share it with a friend who could benefit from it as well!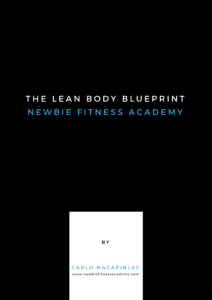 Need More Help?
Use this simple 4-step process to melt ALL the fat around your stomach and look good shirtless WITHOUT going on a crazy diet or wasting hours at the gym. Get the Lean Body Blueprint here for free!
PS. Have you nabbed your copy of The "No Diet" Diet yet? It's awesome, I promise. 
Click HERE
 to get a copy today!