Cheat on diet?
Believe it or not, it's actually part of the process. It's bound to happen.
In this video, I'm gonna show you some ninja tricks to quickly get back on track after a cheat meal. As if it never happened. 
We need take a multifaceted approach in order to do just that. I'm gonna show you different ways and levels, including how to violently recalibrate your appetite hormones so you can lose fat faster. 
So make sure to stick until the end of the video.
Having an unplanned, or even a planned cheat meal, can be a make or break scenario for some people. Especially if you approach it the wrong way. 
When I say cheat on diet, we're just gonna say you're eating above your caloric maintenance if you're counting calories. Or in simple terms, over indulging in a lot of carbs and sugar or whatever your caloric kryptonite may be. 
Let's start with what you shouldn't do. This alone will keep you sane and save you from misery. 
Cheat on Diet? Don't step on the scale.
When we have these cheat meals, for reasons unknown, some people have a tendency to step on the scale the next day.
I don't know if it's just from sheer curiosity, or you're hoping that the scale will say something else. What exactly are you expecting to see? You're not gonna like it.
And I personally think this comes from a self sabotaging behaviour that a lot of people have.
You feel guilty about that you cheat on diet so you just want to reaffirm that mistake. And I don't even want you to think of it as a mistake. It's just food.
But, guess what? The scale is gonna amplify that sick feeling in your stomach. 
Why? Because you're gonna retain a lot of water from that high carb and high sugar feast. Guaranteed. 
Cheat meals tend to cause a lot of water retention because your body creates stored glycogen from the high glucose concentration aka sugar that you just ingested. 
So you're most likely gonna weigh more if you step on the scale. 
What are you looking for when you step on the scale after a cheat meal? 
It's only gonna give you one thing. Disappointment. 
On top of that, if you look in the mirror, you're mostly likely be bloated from that excess water weight you just created.
So all signs will tell you. And this is where the myth comes from that if you cheat on diet and eat cookies, and that's my one of weaknesses, you gain 5 lbs the next day. 
But in reality, you ate cookies and you retained 5 lbs of water. And just as quickly as you put that water weight on, you can take it off. It's not permanent.
Usually after 36-48 hours, you're gonna be back to your normal weight should you weigh yourself then.
Now, this is a super power in itself and probably one of the biggest takeaways in this video. 
Cheat on Diet? You need to have selective amnesia.
Forget that the cheat meal even happened. The faster you can do this, the more successful you'll be.
Especially if you've been on point and you've actually lost 5 lbs of body fat, but then you created 5 lbs of water weight. I'm just throwing out numbers here.
Should you decide to step on the scale the next day, it's gonna give you the impression that you've just gained all the weight back that you've worked hard to lose. But you're not aware that what you've gained is mostly water weight.
If you don't know how to interpret that information, that can be devastating to your psyche. 
It might even cause you to spiral the wrong way. Not knowing that you're still actually on the right path. You just had a small hiccup. 
Yes, you're gonna gain weight from water retention if you step on the scale. So, don't do it. 
And yes, you're gonna feel bloated from the massive intake of simple carbs and/or sugar. 
But it doesn't necessarily mean you've magically gained 5 lbs of body fat overnight. That does't even make sense.
Now, what's the fastest way to drop all that water weight? It's actually pretty simple. And this is also how you can violently recalibrate your appetite hormones.
Cheat on Diet? Do a fasted workout the next day.

 
Preferably, a high intensity workout that makes you sweat. As always, you want these workouts to be based on resistance training like a CrossFit workout.
What you don't want to do is go for an hour long run. Because you're trying to accumulate calories burned on your fitness tracker to compensate for all the excess calories you had the night before.
You should check out my other videos if you wanna know more about exercise physiology. 
A fasted workout does two things. First, it drains all the glycogen from your muscles and liver. That's why it needs to be intense. You need to sweat. 
And, it's good for you. It helps with heavy metal detox, elimination of chemicals, bacterial cleansing, and it's greater for your skin.
After your intense fasted workout, your body is naturally gonna activate the hormone ghrelin. That's your hunger hormone. 
BUT if you don't eat right away, this is gonna produce a hormetic stress response from your body. 
In layman's terms, it's the what doesn't kill you makes you stronger type of stress.
And since you've depleted your glycogen stores from that intense workout, and you're not refuelling with food right away. Your body is naturally gonna start looking for an alternative fuel source. 
And, guess what? You have at least 100,000 calories of energy stored in your butt, thighs, and belly. That's what it's there for. 
And I say that in almost every single one of my videos about fat loss. Because it's such an important concept you need to wrap your head around. 
Body fat is stored energy waiting to be used. It's not just there for looks. 
So when you train fasted and you don't eat right away, you're violently recalibrating your appetite hormones to get your energy from the butt and thigh cafe instead. You're teaching your body to burn body fat.
But, here's the catch. This is only gonna work efficiently. This is another concept that you need to understand. My entire channel is dedicated to getting you to achieve this awesome metabolic state. 
This is our default factory setting as human beings. This will only work if you're metabolically flexible. If you're fat adapted. 
You should check out this video, and basically all my other videos fat loss related videos, if you want to know how to achieve that coveted metabolic state. 
I'm also gonna link to my programs somewhere at the top here if you just want a step-by-step blueprint on how to do this. 
This is important because if you're not metabolically flexible, meaning you're carb dependent, then doing fasted workouts might actually back fire on you. 
Because it's gonna activate that fight or flight response in your body. 
Your body is not set up to tap into your fat stores for energy efficiently. For lack of a better term, your body has kinda forgotten how to do it.
This entire process is controlled by the hormone insulin. For context, 88% of American adults have some form of metabolic dysfunction. Only 12% are metabolically healthy. 
Again, that's beyond the scope of this video so make sure you check out my other videos. Or, check out the link at the top right hand corner.
But it really goes back to having selective amnesia and not making a big deal out of it if you have a cheat meal. Especially if you're being intentional about it. Meaning, you planned for it. 
Even if you didn't plan for it, it's still not a big deal.
Be nice to yourself. In the history of feelings, nobody has ever benefited from beating themselves up. Remember, you change best when you feel good, not when you feel bad. 
Now let's talk about other things you can do before and after your cheat meal. I told you I'm gonna give you some ninja tricks.
If you're an organized human being, then you're someone who plans their week ahead. Which means you can usually pin point when you're gonna have your cheat meal. That's step number one. Plan ahead.
Cheat on Diet? Get some sleep.

 
The more I learn about the importance of sleep, the more I realize that it really is the foundation of good health. 
If you don't get this part right, it doesn't matter that you have the best diet and the best workout program money can buy. 
According to Dr. Walker from the book Why We Sleep, Insufficient sleep – roughly defined as less than seven hours per night – moves every health metric in the wrong direction.
You can bet that there are other negative side effects lack of sleep does to the human body. It's actually mind boggling. 
But for the context of this video, insufficient sleep:
Increases insulin resistance
Increases next-day hunger and reduces feelings of fullness after eating.
Drives more food consumption and worse food choices.

 

Negatively impacts emotions and mood
It raises the risk of depression and anxiety
As you can see, it's crucial that you get adequate and quality sleep every night. 
But it's importance gets magnified even more after having a cheat meal. It's what's gonna set you up to make all the right decision the next day. 
None of this is gonna work if you don't get your sleep right. If your job requires you to sacrifice sleep like night shift work, you should consider switching careers. 
The WHO now considers night shift work as a probable carcinogen. It's just not worth it. 
What to do the day of the cheat meal
I highly recommend that you do some form of intermittent fasting.
Fasting is also something I talk about ad nauseam on my channel. But this eating strategy honours the concept of delay but don't deny. 
If you have the metabolic flexibility, I would skip breakfast and even lunch that day. Assuming you're having your cheat meal for dinner. If you're having it for lunch, then just skip breakfast.
If you want a nice little hack to make the fast easier, have a cup of bulletproof coffee.
A couple of hours before your cheat meal, try to have a small meal that's high in fat and protein. 
Whether it's a couple of hard boiled eggs, a piece of meat and some avocado, or some nuts and cheese. Just so you're not ravenous when you finally have your cheat meal.
That way, you can actually make sensible choices when you order if you're eating out at a restaurant.
Cheat on Diet? One of the best and most effective hacks is to go for a walk.

 
As a general rule, you should always try to go for a walk after every major meal. 
Because walking after a meal increases insulin sensitivity by up to 30% and it lowers the blood glucose response by up to 50%. That's mind blowing. Just by simply walking.
The faster you can regulate your blood glucose and insulin, the faster you can start burning fat.
Next, I brushed up on this already but doing fasted workouts and not eating right away is an unbelievably powerful way to get rid of all that excess water weight that you're carrying. 
You can also do intermittent fasting the day after. And don't think of this as punishment. You're just using up all that excess stored energy from your last meal. You're not gonna die.
What you don't want is for this single incident to get out of hand.
Again, it just circles back to having selective amnesia.
You don't want your cheat meal to extend into a consecutive cheat day the next day. Next thing you know, you're on a cheat week and the wheels are completely off the wagon.
This is why I'm a big fan of giving my students an optional cheat meal or two every week depending on where they're at with their goals. 
Because you can't tell someone that they have to go cold turkey and never have dessert again, or whatever their favourite treat is. You just can't. It's not gonna work long term. 
It also creates an unhealthy relationship with food. The more you tell someone they can't have something, the more they want it. 
Part of this process is solving for your highest quality of life. 
So have it, just not all the time. Like, I eat cheesecake every week or two and I don't lose sleep over it.
Is this process gonna be a little bit slower? Maybe. But the results are gonna be so much more permanent. Because you're accounting for flexibility and life to happen.
At the end of the day, isn't that what everyone wants?
You want to keep working towards your goals while still being able to enjoy yourself every once in a while. That sounds like high quality of life if you ask me.
At the end of the day, just know that you didn't just throw away all your progress when you have the occasional treat. 
The danger doesn't come in the actual cheat meal. The danger comes when you think that that cheat meal has completely destroyed everything. 
Because then, your physche changes and that's when the floodgates open. You go on the 'see food' diet. You see food, you eat it. Next thing you know, you're completely off track. 
Understanding where you at in your journey, and being to roll with the occasional cheat meal and move on quickly again is a super power. 
It's just part of life. In fact, it is life. We celebrate around food with loved ones. It's part of living a radical life. So when these cheat meals happen, just know that you're one good meal away from being back on track. 
As always, if this was helpful, share it with a friend who could benefit from it as well!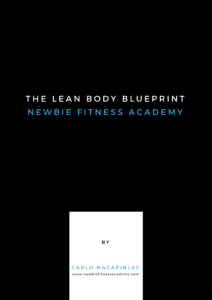 Need More Help?
Use this simple 4-step process to melt ALL the fat around your stomach and look good shirtless WITHOUT going on a crazy diet or wasting hours at the gym. Get the Lean Body Blueprint here for free!
PS. Have you nabbed your copy of The "No Diet" Diet yet? It's awesome, I promise. 
Click HERE
 to get a copy today!