Is it possible to burn fat WITHOUT exercise?
What if I told you that if you do this one thing, you can get access to amazing benefits like improved insulin sensitivity, reduced stress, improved brain health, reduced risk for chronic disease, enhanced detoxification, improved sexual function, and it slows down the aging process. Just to name a few. You basically become a more awesome and overall functional human being. 
Those are all the benefits of exercise. With a side effect being that it also makes you look good shirtless. 
If the benefits of exercise could be put in a pill, it would be the greatest blockbuster medication of all time.
But what if, for some reason, you can't workout? 
You might thinking right away that you're in big trouble. That it's basically impossible to lose weight if you can't workout. That's not entirely accurate. In fact, I'm gonna show you how you can still burn fat without exercise.
Here's What You'll Learn:
hide
How To Burn Fat WITHOUT Exercise
I just want to get ahead of this in case you're just looking for a shortcut. Stop it. If you're able to exercise, you should do it. Because you get access to all the benefits I just mentioned.
If you're lazy and you just don't want to do it, you're looking at this completely the wrong way. And that kind of attitude will only set you up for disappointment. There are no shortcuts here.
But what if you legitimately can't workout? Maybe you're injured. Or the weather sucks and you can't go to the gym. I mean, it's pretty easy to get around that.
But what if you can't workout for a couple of weeks? Can you still lose weight? Yes. And I've mentioned this many times in a lot of my videos. 80% of your body composition is determined by your diet. 
While the other 20% is comprised of supportive lifestyle choices like getting adequate sleep, managing stress, general movement, and exercise. So those are kind of the main pillars of health and wellness.
The problem is, a lot of people think that it's 50/50. It's 50% diet and 50% exercise.
That's when you often hear some people say, "Oh I worked out or I'm going to workout today. I'll just burn this donut off."
No. It doesn't work like that. You can't outrun or outwork a bad diet. You might be able to get away with it at the beginning, but it'll catch up with you eventually.
So, it's not 50/50. It's 80/20. Exercise has many benefits but weight loss isn't one of them.
Your diet is everything. And I've seen this time and time again with a lot of my students when they really dial in their nutrition. Some of them come to my program and they're dealing with injuries and they can't workout. 
Maybe all they can do is walk. Which can get you pretty far by the way. 
So they just focused on the diet strategies that I'm gonna be talking about today, and they still ended up losing a lot of weight. 
Focus on nutrition as if your life depends on it
But the main focus if you wanna lose weight without exercise is to really dial in your nutrition. And boost your built in fat burning mechanism by focusing on the other pillars of health. 
And no, it's not just eat less, and move more. I mean, moving more isn't even an option here. And you can't just keep eating less and less. No. It's not that simple.
Now here's a very important concept you need to understand. Weight loss in its very essence is not about counting calories, it's about controlling hunger. 
If you can control hunger, you'll lose weight. And we do this by focusing on satiety. And we feel satiated when we activate our satiety hormones. This is why I always that calories matter but hormones are more important. So that's step number one.
Focus on satiety
The problem is, we're told to do the opposite. We're told to just cut calories and eat less. It makes me want to pull all my hair out every time I hear that over simplistic blanket statement. 
And yes, cutting calories will result in weight loss initially. Anybody who goes on a calorie deficit diet will lose weight at the beginning. I'm not arguing that. 
But the keyword here is at the beginning. It's not a sustainable way to lose weight long term because your body is an adaptation machine.
And nothing illustrates this more than contestants from the biggest loser. It's literally the epitome of how unsustainable eat less and move more is in the long run. 
They put the contestants on these massive calorie deficit diets and they're absolutely miserable. But they lose weight at the beginning. And everything is good. 
But their bodies, being the adaptation machine that it is, figures out what's happening and adapts to this semi starved state. 
And if you look up studies done these biggest loser contestants 6 years after the show, they're eating less than they did before. But they eventually put back all the weight they initially lost. 
Being hungry sucks
And if you've ever seen the show, they're all crying and they all say the same thing. They're hungry. They have elevated hunger hormones.
So if you have these elevated hunger hormones, it almost makes it impossible to lose weight because you constantly have cravings. And we've all experienced this before. 
The more you tell someone they can't have something, the more we want it. That's all you can think about. If I tell you right now to not think of a yellow car, what pops in your head immediately?
And the reason why your hunger hormones are elevated, and why losing weight is almost impossible when you're just cutting calories, is your body adapts to this semi starved state by slowing down your metabolism. Or your basal metabolic rate.
This is what happens to the biggest loser contestants. Your basal metabolic rate can actually go up or down by 40%. The problem is, the zealots of the 'eat less move more' model just assumes that your metabolism stays stable. It doesn't. 
If you decrease the calories in, that also results in a decrease in your calories out. This includes your metabolism.
So when your metabolism slows down, let's say it goes from 2000 calories to 1500 calories. It's gone down by 25%. I'm making up numbers here. What this means is you have less energy to go out to different processes and important functions in your body.
The problem with strictly cutting calories
This is why some people who are on severe calorie deficit diets start to lose their hair, they start to atrophy so they start losing muscle, women stop getting their period, and even start having fertility problems.
Your body literally starts picking and choosing where it's gonna allocate this limited amount of energy it has, and starts shutting down non essential functions in your body.
This is also why people always just feel tired and they get labelled as "lazy" because they just don't have the energy to expend when you're dieting. You also get hangry easily. 
This is actually perfectly normal. Again, you're going from having 2,000 calories available at your disposal to just 1500 calories or even less because your body needs to have a little buffer under 1500 calories.
You've put your body in a semi starved state. It thinks that you're going through a state of famine. And it's just trying to survive and make due with the limited energy that it has. 
It's conserving enough energy for the essentials like keeping your brain functioning. And even then, people still experience brain fog when they're on a diet. You're just not as sharp. 
Your body has to prioritize your heart and your lungs. Because if your heart stopped working, that's usually not a good thing. People usually don't do very well when their heart stops beating. 
But again, we are the byproduct of 2.5 millions of evolution. We've survived through the harshest conditions on this planet. We're survivors. 
And one of the ways that your body adapts to this semi starved state is by activating hunger hormones. It's telling you to eat more food so it can get all these non essential systems running back up to 100%. Because the human body's natural state is that it's healthy. It's self healing.
So now you find yourself in a bit of pickle. You're stuck between a rock and a hard place.
Weight loss is about controlling hunger
Because we're always just told to be on a calorie deficit to lose weight. But when you cut calories, you get hungry and your body starts to freak out and it starts to work against you.
Again, I'm gonna go back to what I mentioned earlier. Weight loss isn't about counting calories, it's about controlling hunger.
Because being hungry sucks. You're going against your hunger hormones. You're going against physiology. And your physiology will always will always win.
So we're not gonna fight it. We're gonna work with it instead and use this knowledge to our advantage.
We're gonna tell our body to calm down from its freak out session. Give yourself a hug. We're gonna tell it that it's all good. We're not going through a state of famine. There's actually more food coming in and you don't need to slow down your metabolism.
And the best way to do this is to eat to satiety. Eat until you're satiated. More importantly, eat the right foods that triggers your satiety hormones which then signals your body that you're full.
Don't eat until you're still slightly hungry and you're never satisfied. This is why eating 6 small meals a day makes absolutely no sense because you're never fully satiated by eating a tiny meal. I want you to eat the right types of food until you're satisfied.
And what's satiating? Well, we evolved to eat plants and animals in its most basic and unprocessed form. So we're gonna use that blueprint. I want you to eat single ingredient, mostly unprocessed, nutrient dense foods. Basically, I want you to eat real food. Whole foods.
This is how you control hunger. And again, controlling hunger equals weight loss. So we want to focus on whole foods. Whole foods that contain protein, fat, and fibre. Because the combination of those three activates your satiety hormones, thereby turning off hunger hormones. 
This is one of my all time favourite examples. What's more satiating? Bacon, eggs, and avocado or a bowl of breakfast cereal? Breakfast cereal is processed food made up of refined carbs and sugar. And it should really be called breakfast candy. Which causes a massive spike in your blood glucose resulting in a corresponding spike in your insulin levels and we'll talk about why that's bad news bears in a second. 
While bacon, eggs, and avocado has a nice blend of fat, protein, and fibre.
Fat activates CCK, protein activates PYY, and fibre activates that stretch mechanism in your stomach that tells your brain that you're fully satiated. 
You're well nourished. No need to freak out and slow down your metabolism. 
Satiety is EVERYTHING
And when you're satiated, this eliminates the need for snacking. As you decrease snacking, this helps moderate your insulin levels. And I try to mention insulin as much as I can in a lot of my videos. 
Because insulin is your storing hormone. Some experts refer to it as the master hormone. It's the hormone that controls your body weight. 
And every time you eat, your insulin goes up. And when your insulin levels are high, your body shifts into fat storing mode and you can't access your body fat and burn it for energy. You just can't. It gets locked away and insulin is the key. 
All you need to remember is high insulin blocks fat burning. The opposite is also true. When you allow your insulin to go down to baseline, your fat stores get released and you can now burn it for energy. You're now activating your natural fat burning mechanism.
So if we do some simple math. If you eat 6 small meals a day that aren't satiating. You trigger insulin 6 times. Which puts you in fat storage mode all day. If you eliminate snacking by eating high satiety meals, your insulin gets a chances to go back down to baseline and activate your fat burning mechanism.
Just say "no" to ultra processed foods
My next tip to build on this idea is to stay away from fake foods like chips, cookies, crackers, granola bars, and protein bars which we normally snack on. This is the opposite of whole foods. Even if they're low in calories. Again, your body doesn't even count calories. We're looking for foods that make you feel satiated.
These frankenfoods aren't real food. They're food like products that's been processed to the nth degree. The more processing your food goes through, the higher the insulin response, the worse it is for you. 
And they're just not satiating. Or if they do satisfy you, it's not gonna make you feel satiated for very long because it doesn't contain protein, fat, or fiber. 
If you look at chips, cookies, crackers, and granola bars, it's just mostly made out of refined carbs and sugar which is extremely insulinogenic. Which means it triggers a huge spike in insulin levels with nothing to slow it down because it doesn't contain protein, fat, or fiber. And even if it does contain fiber, it's such a minimal amount. 
And because most of these foods are mostly refined carbs and sugar, it's also gonna spike your blood glucose levels which then results in a blood sugar crash and make it so that you're always craving more of those foods. It's a vicious cycle. 
This is why people say, I just need to eat breakfast or I get hangry if I don't eat. It's because they've trained their bodies to become sugar burners.
What about protein bars? Yes, it does contain fat, protein, and even fibre. But again, you're still eating something that's been ultra processed. You're basically eating a glorified snickers bar with some protein added to it. You can get your protein from way better sources like eggs. And it's cheaper. Eggs are one of the most nutritious foods on the planet.
Do time restricted eating aka intermittent fasting
Last tip. Once you delete your snacks because you're fully satiated from your meals, you become what is called metabolically flexible. Your body can easily tap into your fat stores and burn it for energy. And you can take things to the next level and start doing intermittent fasting where you're just eating two meals or even just one meal a day. 
And I talk about intermittent fasting in further detail in a lot of my videos. It's a health tool with a side effect of weight loss and is one of the best ways to tap into your built in fat burning mechanism. This is how you become a fat burning machine.
Especially if you can't workout at all, this tool will be your secret weapon. 
At the end of the day, just remember that exercise has many benefits but weight loss isn't one of them. If you're able to do it, you should. Because you get access to all the benefits it brings. But if for some reason, you can't workout. It's not the end of the world, you can still lose weight as long as you follow all the tips I mentioned in this video.
As always, if this was helpful, share it with a friend who could benefit from it as well!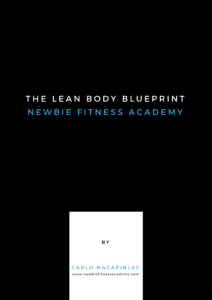 Need More Help?
Use this simple 4-step process to melt ALL the fat around your stomach and look good shirtless WITHOUT going on a crazy diet or wasting hours at the gym. Get the Lean Body Blueprint here for free!
PS. Have you nabbed your copy of The "No Diet" Diet yet? It's awesome, I promise. 
Click HERE
 to get a copy today!