The best intermittent fasting weight loss strategy?
It exists.
Today, I'm gonna show you the best intermittent fasting weight loss strategy. I'm gonna give away all the secrets. As a bonus, you also get to improve your overall health and longevity.
Make sure to read until the end because I'm gonna give you an advanced strategy that a lot of the fasting purists hate. But hey, it works.
Here's What You'll Learn:
hide
The Best Intermittent Fasting Weight Loss Strategy
As with a lot of things in life, there are levels. The best intermittent fasting weight loss strategy is different for everyone. Shocking, I know. It's different because we all live vastly different and intricate lives. 
For starters, it depends what's currently going on in your life. 
One of the biggest takeaways I've learned over the last 9 years is it's not the same every day. It doesn't have to be, nor should it be.
For example, I spent a week in Vegas recently and one of the rules that I follow to beat jet lag is I fast when I'm in transit. You should try it. It works really well.
Also, depending on which airport you're flying out of and what time your flight is, it's usually hard to find a decent meal at the terminal. Or, it's ridiculously overpriced. 
And don't get me started on airplane "food". So on my way to Vegas when I was in transit, I did a 24 hour fast. No problem.
On my flight back to Mexico, my airline called an audible on me. Thanks, Jet Blue. 
I had to take a red eye flight which obviously just wrecked my sleep. My flight left at midnight, it was a 4 hour flight to Florida for my layover, then I landed in Mexico at 9am local time. 
Needless to say, I felt like hot garbage. I might as well be cast as a zombie for he Walking Dead. Needless to say, that day was not the time to fast because I already had enough Circadian stress. 
Because a single night of bad sleep can wreck your body. That's why I'm so obsessed with rest and recovery these days. 
Best Intermittent Fasting Weight Loss – It's DIFFERENT Every Day
So the daily question you should really be asking yourself is, what's the right fasting schedule for me today? And have the flexibility to do it differently if things aren't going according to plan. 
On the days when you don't have it, like my red eye flight example, it's okay to dial things back.
On the days when you do have it, and this should be most days if you do things properly and you pair intermittent fasting with the proper diet and supportive lifestyle choices. You're feeling good, and you're in the zone. 
And we've all been there before. Maybe you're working on a home reno project and you're in the flow. Time flies. You're just not hungry and you simply forget to eat. 
Maybe that day, intentionally or unintentionally, you do OMAD or one meal a day. 
And for the most part, a lot of people have a set schedule. You have a routine. Especially if you follow a Monday to Friday work week. Maybe on weekdays, you do a 16 hour fast because that's what works well for you.
The Minimum Effective Dose Of Intermittent Fasting
In my opinion, a 16 hour fast is the minimum effective of intermittent fasting.
It's where you start to access to all of its amazing benefits like improved blood glucose control and insulin sensitivity, increased energy, it boosts your brain, it builds the immune system, it turns on autophagy which is a cleanse on a cellular level, it heals the gut, you get a boost in growth hormones aka the real fountain of youth and its anti-aging effects, and so much more.
There isn't a single supplement on the planet that can match the benefits that intermittent fasting brings to the table. 
That's why I always say that if the benefits of intermittent fasting could be put in a pill, it would be the greatest blockbuster medication of all time. Right next to exercise. And you can get both for free. 
If some poor misinformed soul tells you that taking a break from eating is bad for you, you should face the other way, and run like you stole something.
In a perfect world, you have your daily eating window from 8am to 4pm or somewhere close, to align with your natural circadian clock. 
Because we evolved as human beings to eat when the sun is up. Then we stopped eating when it's dark. That's why late snacking is one of the worst things you can do. 
Basically, do your best to have an early dinner. 
The Best Intermittent Fasting Schedule For Weight Loss
But again, there are levels. There's now new research that shows that a daily 18 hour fast might be the best intermittent fasting weight loss strategy for optimal health and longevity. 
Again, 16 hours was just the MED. The sweet spot is 18 hours. Don't just take it from me.
Because researchers from San Diego are touting a diet that involves fasting for 18 hours each day as a way to stop getting overweight and reducing the chances of contracting everything from cancer to diabetes and heart disease.
A study of past animal and human studies published in The New England Journal of Medicine, called Effects of Intermittent Fasting on Health, Aging, and Disease, says the diet effectively hacks the human metabolism.
According to the study, evidence is accumulating that eating in a six-hour period and fasting for 18 hours can trigger a metabolic switch from glucose-based to ketone-based energy, with increased stress resistance, increased longevity, and a decreased incidence of diseases.
That's exactly the intermittent fasting schedule I follow these days. I break my fast at 130 in the afternoon and I'm done eating at 730. But again, it's not set in stone.
Let's say you're working towards a 16 or 18 hour fast. But if for some reason you just don't have it that day, you need to be nice to yourself and realize that if it's not working, it's okay if you just fasted for 12 hours let's say, which is the bare minimum fast that does anything. 
You get a growth hormone response benefit when you do a 12 hour fast. You can always try again the next day.
A Common Mistake With Intermittent Fasting
A lot of people have the right intention by doing intermittent fasting. But they combine it with the no pain, no gain mentality. Oftentimes disregarding other stressors in their life. And that's a big mistake. 
For example, you shouldn't push the fast if your sleep is trash the night before, you did a crazy hard workout and you're not fully recovered, you're mentally and/or emotionally exhausted, or a combination of all those things. 
If that's the case and you're just not feeling it, don't force yourself to keep fasting. Feel free to eat breakfast. Break your fast early and try again the next day. Have some bacon, eggs, and avocado. Instead of having this no pain, no gain attitude. 
You shouldn't feel like you're suffering when you fast. You don't get bonus points for suffering.
Intermittent fasting is unbelievably good for you like I mentioned earlier. But things will start to go sideways if you don't listen to your body.
Fasting is like exercise. You don't wanna overdo it. You wanna get the right dose. 
A common mistake that a lot of people make is thinking that if something is good for you, more might be better. Especially if you're a Type A personality. It's the fasting trap.
A 24 hour fast or OMAD is one of the most powerful ways of fasting. You literally can't go any longer if we're strictly talking about a 24 hour cycle. But, very few people would benefit from doing OMAD indefinitely. 
More isn't always better. Just like with a lot of things, the truth is usually somewhere in between. Once or twice a week? Sure.
Think about it this way. A lot of things in life exist in a bell-shaped response curve. 
What that means is if you do a little, nothing happens. You do a little more and you get some benefits. Then you hit that sweet spot, and you get tons of benefits. But if you do too much, the benefits go back down. 
I did OMAD every day for a year and that's exactly what happened. I was over fasting.
Again, fasting is like exercise. It's a stressor in the body. The good kind. It's the what doesn't kill you makes you stronger type of stress. 
UNLESS, you already have enough stress in your life. If your partner unexpectedly broke up with you last night AND you have to deliver a presentation at work, maybe a 24 hour fast today is not the most optimal thing to do. 
At the same time, eating your feelings away is not the right thing to do either. The truth is usually somewhere in between.
Intermittent Fasting For Women
There's even new studies that shows that for women, the minimum effective dose is just 3 days a week of intermittent fasting. You can do more, obviously. But just 3 days is enough to get your benefits.
Advanced Strategies For Best Intermittent Fasting Weight Loss
And, here's the kicker. I would've never given you this advice before when I used to be a purist,. But hey, I'm always learning. Feel free to have breakfast Saturday or Sunday.
I mean, don't go to a breakfast buffet and drink maple syrup out of the container and drink Mimosas like it's going out of style. But if you wanna have eggs and bacon with some gluten free pancakes, that's fine.
Because once you've built up your metabolic machinery, meaning you're metabolically flexible, you should be able to handle it. You should check out this video if you wanna know more about metabolic flexibility.
But from an evolutionary perspective, you want to give the signal to your body that there's always food available. You don't eat all the time, obviously. But you always have access to food.
On the other hand, if you push your fast too much and too often, you're giving your body an environmental signal that you're going through a state of famine. 
The byproduct is your body adjusts in a way that's not good for you. That's why I mentioned earlier that very few people will benefit from doing OMAD long term. 
Again, going back to the fasting trap thinking that more is always better.
If you're always rigid with your fasting schedule and you power through even though you're going through a stressful time, your sleep quality eventually starts to suffer. 
For women, their menstrual cycle becomes irregular. For guys, your libido might go down. It's because you're fasting too much. 
Your body thinks that it's always in a stressful fight or flight environment all the time. You always have elevated cortisol levels which is your stress hormone. 
The body then starts shutting down and prioritizes more important functions because you're not eating enough and you're stressed out of your mind. 
The byproduct is thinning of hair because it's starting to break down protein.
The key is to do a 16-18 hour fast most days. Again, ideally you have an eating window of 8am-4pm to align with your circadian clock. 
But for a majority of people, skipping breakfast and having a 12-8 or 12-6pm eating window works best especially if you have an active social life.
And then once a week, maybe you're just eating one meal a day. Saturday or Sunday, you're eating breakfast. Change it up. Again, that's how it was back then.
Sometimes our Palelithic ancestors would go days without eating and they had to live off of their stored energy aka body fat. I mean, that's what it's there for. It's not just there for looks.
More importantly, don't box yourself in a rigid fasting schedule. Don't be a purist. If you're fading and you just don't have it that day, it's okay to break the fast early. You don't get bonus points for suffering.
The reverse is also true. If you're planning on doing a 16 hour fast but you're feeling good. You're in the zone and you're not hungry. Then maybe you go 18, 20, or 24 hours that day because you feel amazing. 
If you're not hungry, don't eat. Just make sure to always listen to your body and be flexible.
As always, if this was helpful, share it with a friend who could benefit from it as well!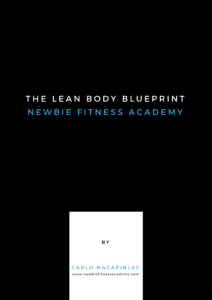 Need More Help?
Use this simple 4-step process to melt ALL the fat around your stomach and look good shirtless WITHOUT going on a crazy diet or wasting hours at the gym. Get the Lean Body Blueprint here for free!
PS. Have you nabbed your copy of The "No Diet" Diet yet? It's awesome, I promise. 
Click HERE
 to get a copy today!