Are eggs bad for you?
Some people want you to believe so. How many egg white omelettes have you eaten lately? Or maybe you just avoided eating eggs completely.
And you probably did it because you read somewhere that eggs, specifically egg yolks, are bad for you, right? That it's gonna raise your cholesterol, make you fat, give you a heart attack, it's as bad as smoking five cigarettes a day, blah blah blah.
But did you know that the humble egg is one of the most nutritious foods on the planet? We've been eating eggs since the beginning of time.
And the yolk specifically is actually the healthiest part of the egg and a lot of people get confused by this. Because the yolk is where the cholesterol is, that's why we stopped eating egg yolks. Right? Because experts claim that it's gonna increase your blood cholesterol.
The perfect food
But the yolk is also where all the nutrients are, 13 vitamins and minerals specifically, including things like lutein, which is often referred to as the eye vitamin and is great for brain development.
You can also find cholein which is also crucial for brain development, healthy liver function, nerve function, and muscle movement, as well as supporting energy levels and maintaining a healthy metabolism. The egg yolk is also high in healthy saturated fat and protein. It's literally the perfect food.
But we started eliminating egg yolks from our diet because it's gotten a bad rap from mainstream media. And that's where it gets confusing. You start to see articles like this one for example and there's a bunch of similar ones that claims that eating eggs, specifically egg yolks 'is as bad as smoking' in speeding up coronary heart disease.
Like, what? That's fucking ridiculous.
I might get a heart attack just from reading that headline. But people believe it! People see ridiculous claims like this and they run away with it and they start believing it like gospel. And this is the stuff that gets passed around in social media. Are eggs really bad for you? I answer that question in this video.
How bad science becomes the truth
Now here's the truth about these insane claims about egg yolks and cholesterol and that it's as bad as smoking. The way these ridiculous claims are made by "experts" is they've relied purely on this weak kind of evidence called epidemiology.
An epidemiology are these big studies where they observe thousands of people for a period of time. They give these people food frequency questionnaires and then they ask them, how many apples did you eat over the last 6 months? Or in this case, how many eggs and egg yolks have you eaten over the past 6 months? And you're supposed to write this all down as if any of us remember what we ate last week, let alone last month.
So researchers use that data and then they follow these people for months or years and they figure out who has a heart attack, who gets fat, who gets cancer, who was smoking cigarettes, and then they try to make these correlations.
Based on a food questionnaire.
They'll go, oh, the people who died of cancer tended to eat more red meat. And the people who ate egg yolks died of a heart attack. So then they'll say it's meat and egg yolks that caused heart attacks because of the fat and cholesterol.
Correlation does NOT equal causation
But what they can really say is there's a correlation there. But it's not causation. You can never establish causation in an observational study like this which is to say that egg yolks causes heart attacks and is as bad as smoking cigarettes.
The problem is these subjects are probably eating a lot of refined carbs and sugar as well. So not only are they eating egg yolks, but they're probably also crushing a bag of cheetos and a box of oreos every day, they drink every night, they smoke, and they don't exercise as much. And any number of things could've caused the heart attack. We don't know if it's the egg yolks, we don't know if it's the fact that they smoke and drink too much beer, we don't know if it's because they eat like crap, we don't know if it's because they're sedentary, we don't know.
So those kinds of studies, these epidemiological studies, they only establish association but not causation. Does that sound like good science to you. I'm gonna give you an example of what an observational study would look like in the real world. Let's use Justin Bieber for example. One of Canada's greatest exports. His first hit came out in 2010. All the teenage girls loved it. And then let's just say that teen pregnancy went up in 2010 as well. I don't know. Maybe.
Well, an observational study could then make a correlation that Justin Bieber caused a rise in teen pregnancy. That just sounds ridiculous, right? I mean, you're kinda reaching at that point. That's how weak an observational study is. It can only establish correlation but not causation.
Don't believe anything that came out of a food questionnaire
Now let's look back at that same article I brought up earlier. "The study involved 1,231 patients, with an average age of 61.5, attending vascular prevention clinics in Ontario, Canada. Ultrasound was used to establish a measurement of total plaque area and questionnaires were filled out regarding the patients' lifestyles." This is a classic observational study again, based on a questionnaire.
How is that good nutritional research? How is that good science? I mean that's just wrong and irresponsible to claim that eating an egg is as bad as smoking cigarettes? One of the healthiest foods on the planet gets condemned based on evidence from a questionnaire. Ridiculous. This is making me so mad.
Here's the crazy part. The government actually did a bunch of randomized controlled clinical trials which is the only type of research that can establish cause and effect, on tens of thousands of people testing to see if saturated fat and cholesterol caused heart disease. They did these on mental hospitals where they controlled what people ate.
The truth about cholesterol
In fact, they showed in one of the most famous experiments called the Minnesota coronary survey on nine thousand men and women over four and a half years, listen to this. They found that the more they lowered their cholesterol, the more they died of a heart attack.
Another notable research refuting the cholesterol story is the highly respected Framingham heart study. This study followed the dietary habits of 15,000 participants. It's widely regarded as the longest, it began in 1948 and is still going strong and is one of the most comprehensive study on health and illness factors on a population in medical nutrition history. This is the gold standard here.
The study found that serum cholesterol or blood cholesterol is not a strong risk factor for coronary heart disease. There is no correlation between dietary cholesterol intake, like eating an egg yolk, and blood cholesterol levels.
Understanding insulin metabolism
Now what it really comes down to when it comes to heart attacks and metabolic syndrome in general is understanding insulin metabolism. And you should check out my other videos if you wanna know more about insulin. But all you need to know is that it's dietary carbs and sugar, not saturated fat and cholesterol, that drives the increase in insulin production and inflammation that are at the heart of virtually every chronic health problem people are dealing with today. Including heart disease, which is the result of inflammation and oxidative stress, and not high cholesterol and saturated fat for that matter.
The comes 'What The Health'
So there's that but then we get punched in the face with a documentary like "What The Health", and good reasoning and common sense completely goes out the window. It's an ideologically based documentary that's trying to push people towards a plant based diet. If you haven't seen it yet, it's a slick documentary and it's very compelling. What the health claims that one serving of processed meat a day increases the risk of developing diabetes by 51 percent. Another example is eating an egg or two a day equals smoking five cigarettes. Crazy stuff, right? People watch this, they buy whatever information they're selling, and then repeat it and then i'm like, where did you hear that? And then they tell me, without a doubt this one documentary. What the health. It messes people up and it creates a lot of confusion.
All of that is based on that weak epidemiological evidence. Again, observational studies where they give people a food questionnaire. They cherry pick their data to suit whatever claim they're trying to make. That's it.
None of those claims have been tested on clinical trials. They pull your heart strings and it's really effective. I mean that's fear mongering at best. Right? And what you have is people pushing this stuff for idealogical reasons. And I have nothing against vegans by the way. More power to them. Like if you wanna go vegan because you don't wanna see animals killed, then that's awesome. But none of those claims are based on good science. It's based on weak unsubstantiated evidence. But it gets tossed around irresponsibly as truth.
Listen, cholesterol is essential to every cell in your body. We make cholesterol. 80% of your cholesterol is produced by your body. It's a building block for all your hormones and is an essential metabolic nutrient.
There is no correlation between egg intake and blood cholesterol levels. There's no correlation between egg intake, specifically the egg yolk, and heart disease risk. The yolk is among the planet's most nutritious food. I eat four eggs every day and I wasted two trying to make a point. Come on, I could've eaten those eggs.
As always, if this was helpful, share it with a friend who could benefit from it as well!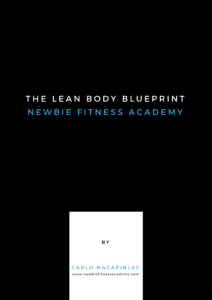 Need More Help?
Use this simple 4-step process to melt ALL the fat around your stomach and look good shirtless WITHOUT going on a crazy diet or wasting hours at the gym. Get the Lean Body Blueprint here for free!