If the benefits of walking daily could be put in a pill, it would be the greatest blockbuster medication of all time.
Today, I'm gonna breakdown something that's largely overlooked when it comes to weight loss, improving your overall health, longevity, and so much more.
But in reality, it can easily get you to 80% of your goals. And that is the simple exercise of walking. 
You might just become an advocate after reading this. Make sure to read until the end because I'm gonna give you an advanced exercise strategy that you can pair walking with to maximize your results.
Walking As A Form Of Exercise
When I used to be a competitive athlete and during my early days of coaching, I thought that walking was pointless. 
I used to think that if you wanna lose weight, get healthy, and become the best version of yourself? You need to put in the work. Your workout does't count unless you're sweating buckets
When I first heard about people just walking as their main form of exercise and get results from it, I was confused to say the least. My initially thought was, you need to go faster.
That thinking couldn't have been further away from the truth. I'm not saying you should never go for a run by the way. There's a time and place for it.
I was just blind at the time to all the amazing research on just how powerful walking is for the human body. It's literally the most human thing we can do.
The extensive benefits of walking daily range all the way from fat loss, regulating blood sugar and insulin, cutting disease risk, alleviating depression, extending life span, and so much more.
You gotta remember that our Paleolithic ancestors regularly walked 3-9 miles every day. It's the original and only form of transportation back then. 
Modern day hunter gatherer's still do it. And they don't really suffer from modern western diseases like obesity, cancer, Alzheimer's, and cardiovascular disease. They're also all naturally lean and strong.
In our ultra convenient modern times, we do everything but walk.
If you're fortunate enough to live in a city geared more towards walking like  New York, Miami, Florence, Naha, Vancouver, which I absolutely love. It's one of the prettiest cities on the planet.
But for the majority of people, walking is more of an inconvenience. The average north American gets around 4700 steps a day. That's the definition of a sedentary lifestyle. More than 2/3 of American adults are also overweight or obese.
But your genes, through 2.5 years of evolution, are expecting you to walk. Again, we evolved to walk as human beings. Otherwise, you'd be a tree.
And there are certain genetic programming that get expressed for health that become dormant if you don't regularly walk.
And I know some people watching this are already thinking that ain't nobody got time for walking. Don't worry, I'm gonna give you some ninja tricks on how integrate it as part of your regular routine.
Benefits of Walking Every Day For Weight Loss
Now, I wanna start with weight loss.
A lot of people are carrying around some unwanted body fat that they want to get rid of. 
Well, there's a Canadian study that shows that women who walked briskly for about an hour a day decreased their belly fat by 20% after just 14 weeks; WITHOUT changing their diet habits. That's incredible.
That's the reason why I make a lot of videos about walking these days. It's such a low hanging fruit. A lot of people can easily come up with 99 reasons why they can't make it to the gym. 
Truth be told, my brother had to drag me kicking and screaming when I went to the gym for the first time.
The more I learn about it, the more I realize that doing something as simple as walking can alleviate and even reverse a lot of the chronic issues that people are dealing with today.
The amazing part is the barrier of entry is ZERO. And, it's free. Everyone can do it. 
You don't need to be an exercise expert or use any special equipment. You just go outside and walk. 
It's something you can do today regardless of your health and fitness level and start getting benefits from it. 
Benefits of Walking Daily – Blood Sugar Management
Now, let's talk about more serious issues like managing blood sugar. Approximately 88 million American adults—more than 1 in 3—have Pre-diabetes.*
There's a study conducted by George Washington University School of public health and health services. They found that walking after a meal significantly blunts the rise of blood sugar.
After eating, you wait about half an hour for your body to digest, then go for a 15 minute walk. And it's proven to cut the blood sugar and insulin response by half.
This is a completely separate intervention independent from medication.
In the same study, a moderately paced walk after a meal worked as well as a 45 minute walk once a day. This was looking at adults with pre diabetes already. 
A lot of people say they don't have time to go for a long walk. Well, you don't have to because a 15 minute walk after a meal is just as good. 
It works because the muscle contractions from walking helps to clear glucose from the blood. This is why muscle is the largest site from glucose disposal.
In another study, researchers from Harvard medical school found that women who did at least 30 minutes of daily walking cut their risk of Diabetes by 30%. 30 minute walk equals 30% less risk of Diabetes. 
I don't think a lot of people know about the benefits of walking daily. Feel free to share this to anyone who might benefit from it. 
Benefits of Walking Daily – Blood Pressure Management
Next, there's a study from Korea about the impact of walking 40 minutes a day in relation to blood pressure. 
A lot of people have hypertension these days at a very young age. What they found was they were able to regulate blood pressure and drop it by 5 points, by simply walking.
They also compared a single 40 minute walk versus four individual 10 minute walks. And it still dropped by 3 points. Again, that solves the "I don't have time" excuse.
Next, research from Arizona state university found that taking three 10 minute walks each day is a great strategy for blood pressure compared to a single 30 minute session. 
The amazing part is they also saw a reduction the following day. It's like your body is thanking you because again, this is what we're genetically programmed to do. Remember, the default factory setting of the human body is healthy. 
Benefits of Walking Daily For The Immune System
Next, walking also helps the immune system by strengthening the lymphatic system. If you don't know what that is, it's basically your extra cellular waste management system. 
There's a study published in the journal of sports medicine that cites that during steady state exercise like walking, the lymphatic flow has been shown to increase levels of approximately 2-3 fold higher higher than when you're not doing anything. Because it doesn't move unless you move. 
Walking also triggers short term boosts in immune parameters for natural killer (NK) cells. NK cells are immune system weapons that take out pathogens like what's going on in the world right now. That's a completely different rabbit hole for a separate video.
But this is why exercise, and even something as simple as walking, is so much more than just looking good shirtless. In fact, it might be the least impressive benefit of it.
Benefits of Walking Daily For Longevity
How does walking affect longevity? This one's pretty easy to point out. If you look at places on the planet where they have the most centenarians, one of the things they do consistently is walk. 
I saw this first hand when I went to Naha a few years ago. In case you didn't know, there are more centenarians in Okinawa than anywhere else on the planet.
According to a study that was published by the public library of science in medicine, walking for just 11 minutes a day is enough to extend your lifespan by 2 years.
Research from Australia's University of Sydney also found that swapping an hour of sitting each day for an hour of walking can cut your risk of early death by about 14%. Sitting is a disease and walking is the cure.
If you extrapolate the numbers, that could mean around 9 additional years of life. 
They do this by measuring telomeres. Telomeres are the caps at the end of each strand of DNA that protect our chromosomes, like the plastic tips at the end of shoelaces. 
Our telomeres are the greatest biological markers that we have that can tell us how long we're gonna live.
As we age, our telomeres get shorter and shorter until we die. But there are actually things that we can do to extend our telomeres. Unsurprisingly, walking has been found to increase telomere activity.
We always hear about all these fancy exercise machines, which is fine. But we overlook just how valuable walking can be to keeping us healthy and literally add years to our lives.
Walking Daily For Depression
Next, let's talk about the relationship between walking and depression. There's a study published in mental health and physical activity that found that walking may be an effective treatment for alleviating mild depression. 
The benefits get magnified even more if you go for a walk somewhere in nature because it's also been shown to help alleviate stress, anxiety, and depression. 
In fact, there's a dose-response relation. The more you get, the better the outcome. Another reason why you should get in your daily park prescription.
Walking To Create Energy
Now, I wanna quickly talk about energy. This is important because if you don't have energy, you literally can't do anything. Unsurprisingly, one of the biggest causes of people having low energy is lack of movement. 
Here's what's really fascinating. When you move your body, you literally generate a form of energy called piezoelectricity. How cool is that? 
You're probably noticed this before. Whenever you're feeling down, and this relates to my previous point. When you exercise properly, you feel better afterwards. 
It's not just because of the neurotransmitters and endorphins that gets released. It's also because you're literally generating energy in your system. 
Walking is one of the best ways to generate more of this energy. Think of it as charging up your cells.
And this is a great remedy for the active couch potato syndrome. I used to be one of these people. As a matter of fact, I was the worst. I would workout for an hour. But for the rest of the day, I'd basically turn into a couch potato.
If you workout for an hour a day, you're only 4% more active than a sedentary person who doesn't workout at all. Don't get me wrong. It's better than not doing anything.
And this is what I teach all my students. You don't even need an hour for a structured workout. You don't need to go to the gym 5, 6, or 7 days a week.
If you can just integrate walking into your daily routine, it's gonna put you in a different level when it comes to your health and longevity.
How To Integrate Walking Into Your Daily Routine
Walking is a great time for you to focus on your personal development in terms of learning something new. 
Whether it's listening to an audiobook or a podcast, this is a great time to put on your headphones and learn while you're walking. You get to level up your mind and body at the same time. 
The habit of listening to audiobooks while walking has honestly been a game changer for me. I went from reading a book once a month to listening to a book once a week. That's over a 400% increase in my learning capacity. 
You can also take calls while walking. If you can't go outside, that's fine. You can just walk around your house.
If you wanna make things interesting, you can walk around with a weighted vest. Or even just carry a heavy backpack. We've been doing this as human beings since the beginning of time. Think about Mom's carrying their child with them.
You can also get creative. Play around and make it fun. Integrate micro workouts. Maybe every 5 minutes, do 10 pushups. After another 5 minutes, do some lunges. 
That's actually something I do when I'm out for my walk. There's a pull up bar that's part of my regular loop and every time I walk by it, I'll do 10 pull ups. I walk by it at least 3 times a day. 
If we do some simple math, that's at least 30 pull ups a day, 210 a week, and 10,920 pull ups in a year.* 
Lastly, make it social. This isn't taking away from your time, it's adding value to it. 
Go for a walk with your friends or family members. You can even do walking meetings with your coworkers. Go for a walk with your partner. Talk about your day.
And there's so many more studies and connections why walking is such a valuable addition to your daily routine. Movement is literally medicine.
As always, if this was helpful, share it with a friend who could benefit from it as well!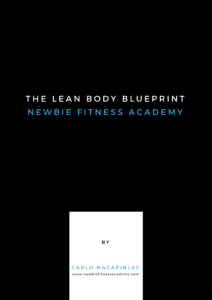 Need More Help?
Use this simple 4-step process to melt ALL the fat around your stomach and look good shirtless WITHOUT going on a crazy diet or wasting hours at the gym. Get the Lean Body Blueprint here for free!
PS. Have you nabbed your copy of The "No Diet" Diet yet? It's awesome, I promise. 
Click HERE
 to get a copy today!