One of the best ways to get faster results when trying to lose weight is to learn from other people's mistakes.
That way, you don't have to make them yourself.
Not only have I been guilty of a lot of these mistakes when trying to lose weight. But these are also some of the most common mistakes that I've seen people commit from working with thousands of people over the years.
And they've all said the same thing.
They're dieting. They're eating "healthy". They workout They feel like they're doing all the right things. But they're not losing weight.
That can get really frustrating. And a lot of people find themselves in this situation. It's because they're committing some very common mistakes when trying to lose weight.
In this video, I'm going to give you the 5 biggest fat loss mistakes people make when trying to lose weight so you don't have to make them yourself.
Or, you're going to find out that you're actually guilty of some of these mistakes. You're going to have a moment of epiphany. And now, you can put yourself in the best position to succeed.
Here's What You'll Learn:
hide
5 Mistakes To Avoid When Trying To Lose Weight
1. You count calories and you think all calories are equal
Let's start with probably the biggest mistake that people make when they're trying to lose weight.
People have been making this mistake for decades now and they continue making it today. You're probably one of these people. And if that's you, I'm going to drop some major knowledge bombs on you.
It's the mistake of treating all calories equally. The problem is, a lot of "experts", influencers, and even the government have sold you on this idea.
It's the 'calories in vs calories out' model. Just ask any random stranger how to lose weight and they'll tell you that it's calories in vs calories out. Just eat less and move more.
If that's still your belief about weight loss, then you're in for some rude awakening.
Because not all calories are created equal. You don't need to be a rocket scientist to know that 100 calories of broccoli isn't going to have the same fattening effect as 100 calories of cookies.
The human body is a very intricate, complicated, and sophisticated system. What it isn't is a mathematical equation. You can't just look at the number of calories and fit it under a macro calculator and call it a day.
But again, this is the stuff that gets perpetuated by the bro science community.
What you really have to consider is the hormonal effect of foods once it enters your body.
The biggest thing that you have to consider is how much insulin is released by your body, based on the specific type of food that you're eating.
Why is that important? It's because insulin is the hormone that controls your body weight.
All you need to know is that every time you eat, your insulin goes up. Your body then goes into fat storage mode to deal with the food you just ate.
High insulin blocks fat burning. Just remember that. And out of all three macronutrients, carbs, especially refined carbs and sugar, spike your insulin the most.
This goes back to 100 calories of broccoli not having the same fattening effect as 100 calories of cookies.
Did you know that calorie counting has been shown to have a 99% failure rate? And if that's been your weight loss model and if you've been struggling trying to lose weight, now you know why.
And nothing illustrates this more than the Biggest Loser show. If you've never seen it, they take all these overweight and obese contestants.
They put them extreme diets. They're in massive calorie deficits. They exercise excessively, and they lose weight. So far so good, right?
But if you've ever seen the show, you'll see that they're miserable. They're barely eating anything. They do hours of cardio and they do lose weight when they're on the show.
But here's the kicker. There has never been a reunion show.
Why? Because almost all of the contestants regain all the weight they've lost. And according to a study, some of them now weigh even more than before they joined the show.
It's because one of the biggest drawbacks of a calorie restriction diet is that it slows down your metabolism. Sound familiar?
So if your idea of weight loss is you can just count the calories, you're in big trouble.
But you already know that.
2. Eating low calorie/low fat foods
This is directly connected to the first point.
You're counting calories which again has a 99% failure rate. But let's say you're still oblivious to that and you're still a serial calorie counter.
You are not going to find a shortage of low calorie versions and low fat versions of foods at your local grocery stores. This is a multi billion dollar industry.
Think skim milk vs full fat milk. Low fat cheese vs full fat cheese. Low fat tastes like cardboard, full fat is delicious.
The biggest victim of the whole calorie counting idea is fat. Because one gram of fat has 9 calories, while carbs and protein only have 4.
So right away, you think, just eat low fat food. Problem solved.
But you're completely missing the point. Again, your body is more than just a mathematical calculation. Fat, when metabolized, actually delivers 4 more times the energy compared to carbs and protein.
Nothing illustrates this more than tribes who still live a hunter gatherer way of life.
The Inuits in Canada are the perfect example of this. Their diets mainly consists of seal meat and other fatty animals. They always eat the fattiest part of the animal and they give away the lean parts to their dogs after a successful hunt.
Why? Because fat and organ meat are the most nutrient dense parts of the animal. And a lot of these hunter gatherer tribes have very little cases of diabetes, obesity, and cardiovascular disease.
But if you ask any random person, they'll say that fat is the devil. You must avoid it at all cost. That's when we gravitate to low fat versions of foods.
The problem is, you're not eating real food when you're eating these highly processed low calorie/low fat calorie versions of foods. You're eating food like products.
Asians for example have been eating rice for centuries. Yet obesity really only started when they started eating western foods like Doritos and cereal.
That's another understated point. The more processing your food goes through, the higher the insulin response. And you cannot reduce body fat on a diet that chronically stimulates high insulin levels.
3. Drinking diet soda
Again, this is directly connected to the first point of counting calories.
This is a God send if you're a calorie counter. Because here you are, presented with a zero calorie, guilt free drink.
You can have something that tastes like the real thing. But it doesn't cost you any calories on your calorie counter app.
Because instead of sugar, diet soda is sweetened with artificial sweeteners. So we drink this stuff like it's water.
The problem is, diet soda is directly linked to insulin resistance and eventually obesity. Because A) It still triggers an insulin response even though it's zero calories. B) It destroys your gut microbiome.
It destroys the healthy bacteria in your gut because it's still completely foreign to your system.
Diet coke for was invented in 1982. We've been around for 2.5 million years. Our bodies simply hasn't evolved to process artificial sweeteners..
It's the same thing with highly processed low fat and low calorie foods. They're completely foreign to your genes.
And my last point about diet soda is this. Do you know anybody who drank diet soda and achieved their weight loss goals and maintains good health?
I didn't think so.
4. Eating more meals to lose weight
This is simply not true and it's a mistake that everyone makes. It's literally the most backwards way if you're trying to lose weight.
This is one of the worst nutrition myths out there. It's on the same level as fat makes you fat and that breakfast is the most important meal of the day.
You're eating, which puts your body in fat storage mode, in order to lose weight. It's the world's greatest oxymoron.
It doesn't help that every trainer, nutritionist, "influencer", or even your doctor, and most people in general still believe that one of the worst things you can do if you're trying to lose weight. Never skip a meal.
It's based on the severely outdated idea that skipping a meal will slow down your metabolism, and risk entering the dreaded starvation mode.
It is true that eating will increase your metabolism. But that's simply due to the energy cost of digesting food. Also called the thermic effect of food.
But you'll also wind up taking in way more calories than you burn during digestion. So you're at a net surplus. And what does your body do with all those excess calories? It gets stored as fat.
Now if you're eating 200 calorie meals 6 times a day, which is not enough food. Your body will then slow down your metabolism because it doesn't want to die. See point number one why slowing down your metabolism is something you never want to happen.
There's no scientific research other than bro science that shows that eating 6 small meals a day is somehow beneficial for the human body.
We're the only species that wakes up first thing and feels the need to show corn flakes down our throats. We are the only species that counts calories.
We're also the fattest.
In fact, one of the best and fastest ways to lose weight is by doing the exact opposite. Eat fewer meals. Or, don't eat. This is more commonly known as time restricted eating or intermittent fasting.
I mentioned this earlier that every time you eat, your insulin goes up. You're in fat storage mode. So if you eat 6 meals a day, you're eating from the moment you wake up until you go to bed, you're in fat storage mode all day.
Every time you don't eat, so when you fast, you insulin goes down to baseline. That is the only time that your body can access your fat stores for energy.
This is why hormone optimization and moderating your insulin levels is your number one job if you want to lose weight.
And this is my all time favourite question to ask. What do you think will happen if you don't eat? What do you think will happen if you took a break from eating?
You're probably going to lose weight. A lot of weight.
5. Doing hours of cardio to burn fat
Lets talk about the 'calories out' part of the CICO equation.
Just eat less and move more, right?
So now, everyone including their dog is wearing a fitness tracker and everyone is obsessed with calories burned.
This is why you see people spend countless hours doing cardio because they're obsessed with burning calories. It's all about the calories.
I always say that exercise has many benefits. It's like brushing your teeth. You should do some form of it every day.
Running for example strengthens your heart and it can pump more blood throughout your body. It builds lean muscle. It makes your bones stronger.
There are tons of benefits of exercise. But weight loss isn't one of them.
And if you're one of those poor souls who spends hours on the cardio machine but you're not losing weight? Now you know why.
Exercise is all about movement. We were designed to move, but we're not designed to run.
What I mean by that is we weren't designed to run for hours every day. We would sprint occasionally but not run for hours. There's a big physiological difference between the two.
Because if you do chronic cardio patterns like that, it's way too stressful to the human body.
You should check out this video if you want to know why.
All you need to know is that chronic stress results in chronically high insulin levels. Chronic insulin levels leads to insulin resistance. And insulin resistance leads to metabolic syndrome which opens you up to Diabetes, obesity, and cardiovascular disease. Just to name a few.
I'm not saying you should never do cardio. But you need to drastically slow it down and stay below your maximum aerobic heart rate.
When you workout, your main goal is to build lean muscle. Not count calories. Just as important is finding ways to move your body throughout the day.
6. Falling for shortcuts
Bonus mistake because it's too good not to mention.
This is when people fall for fat burning pills, potions, creams, diet teas, juice cleanses, or freezing your fat.
Unfortunately, there's no shortcut to this.
If somebody tries to sell you on the idea that you can burn your fat away by taking a pill, you should ask for your money back and start running the opposite way.
Same thing with juice cleanses. They're ridiculously expensive. I saw a one week juice cleanse package going for $256. Who in their right mind pays that much for juice???
A juice cleans is nothing more than a high sugar, low calorie diet. Yes, you'll lose some weight when you do it. But you eventually gain it all back once you go off the cleanse.
Your body, in case you didn't know, has a natural detoxing system. It's called your liver.
You're better off buying real food and fasting.
That's what I want you to focus on at the end of the day. Stop worrying so much about counting calories. Your body has no calorie counter anyway. So stop eating fake foods and drinking diet soda.
I want you to eat whole, mostly unprocessed, single ingredient, nutrient dense foods and if you avoid all the mistakes I just mentioned, you're going to have a fighting chance at this.
As always, if this was helpful, share it with a friend who could benefit from it as well!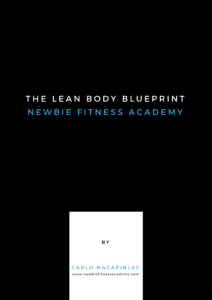 Need More Help?
Use this simple 4-step process to melt ALL the fat around your stomach and look good shirtless WITHOUT going on a crazy diet or wasting hours at the gym. Get the Lean Body Blueprint here for free!
PS. Have you nabbed your copy of The "No Diet" Diet yet? It's awesome, I promise. 
Click HERE
 to get a copy today!