Do intermittent fasting rules exist?
If you're doing intermittent fasting but you're not losing weight. You think you're doing all the right things. You might be inadvertently doing certain things, specifically, you might be breaking some key intermittent fasting rules that's causing you not to lose weight.
And that can get really frustrating because you feel like you're just left in the dark looking for answers.
There are rules to fat loss. There are also intermittent fasting rules. And because there are intermittent fasting rules, mistakes are bound to happen. That's why some people get amazing results from it and some people struggle to lose a pound.
In this video, I'm going to show you the top 10 mistakes people make when it comes to breaking intermittent fasting rules.
It's always good to learn from your mistakes but it's even better if you can learn from other people's mistakes. Here are 10 intermittent fasting rules that tend to be broken by a lot of people.
1. You're eating too much carbs
Let's start with a low hanging fruit.
I'm going to level with you on this. Because some people are metabolically flexible enough that they can get away with eating carbs. It really depends what your goals are, where you're at with it, and what kind of intermittent fasting schedule you're following.
But I'm going to assume that you're coming at this and your goal is weight loss and you have a lot of weight to lose. If that's where you're at, you need to limit your carb intake.
A lot of people that have a lot of weight to lose, they're overweight, or even obese, all suffer from some level of insulin resistance. Which is the precursor to metabolic syndrome. That's an all encompassing term for obesity, diabetes, and cardiovascular disease.
That's why adhering to intermittent fasting rules is incredibly powerful when it come to reversing metabolic syndrome because it moderates your insulin levels.
Insulin, in case you didn't know, is what controls your body weight. Your job is to moderate your insulin response from the foods you eat when you're not fasting. And out of all three macronutrients, refined carbs and sugar spike the hormone insulin the most.
So if you're doing intermittent fasting right now and you're not losing weight, reducing your carb intake is step number one. This is one of the most important intermittent fasting rules you need to follow.
If you have some resistance when it comes to trying to limiting your carbs, I totally understand. But you just need to be brutally honest with yourself with where you're at.
Think about it this way. If you have that much attachment to food, that means you're addicted to it. Which means that you need to take back some control over that food and it starts by limiting your consumption of it.
2. You're eating too much protein
As mentioned earlier, carbs spike the hormone insulin the most. But protein can be insulinogenic as well.
Now, I'm not saying that you need to severely limit your protein intake. Because your body needs essential amino acids as a building block for your body to build lean muscle mass.
But, we are over-proteinized as a society. And the biggest offender of this are protein powders. Because whey and casein, which is what protein powders are made out of, are extremely insulinogenic because they're highly processed.
My general intermittent fasting rules for protein is don't drink your protein. Eat. A 4oz serving of meat should suffice for every meal.
Remember, you only really need 0.7 grams per pound of lean body mass.
Which means that you should never have to supplement with protein powders unless you're a professional athlete.
3. You're eating too much fat
I'm a big proponent of high fat, low carb, moderate protein diets because it's the best diet to moderate your insulin levels.
Having said that, some people take the high fat part of that diet a little too far. Eating fat isn't bad for you. But if you eat too much. If you're eating too much fat bombs or keto bombs or you're eating bags of nuts and blocks of cheese. Then your body still has to process all those calories.
You can either burn fat from the foods you eat of your own body fat. And if you have weight to lose, which type of fat would you rather burn?
4. You're eating too much
This is kind of a big picture summary of the first three things I just mentioned. Calories in vs calories out still matter but only once you've moderated your insulin levels.
For example, if you do a 16/8 fast but you're still eating snacks in between. Because an 8 hour eating window is still a lot of time to eat a lot of food. You're using a lot of olive oil, you're snacking on too much cheese and nuts, and you're making every low carb dessert that you find, then you're not really giving your body any reason to tap into your almost unlimited fat stores and burn it for energy.
You still need to be in a calorie deficit if you want to lose fat. That statement will always be true.
5. You're not eating enough food
I sound like I'm contradicting myself but hear me out.
This is the opposite of my last point in that you're too little. And I want to build on the calorie deficit idea in that if you go on too big of a calorie deficit, that's going to have a negative effect on your body. And your body is going to start slowing down your metabolism as a result.
Nothing stops weight loss progress on its tracks faster than a reduced metabolism. That's something that you don't want to happen.
Some people fall in this trap in that they're already fasting. But they think they'll get faster results if they diet on top of it. You don't want to do that. That's crash dieter mentality.
You want to make sure you're eating to satiety. Your goal is to still be hitting your daily protein requirement and you still want to be eating nutrient dense foods. You want to fill up on green leafy vegetables and get all your fat soluble nutrients. And just let fasting take care of burning body fat in between meals
You don't want to be absolutely miserable when you do this. Delay, but don't deny. I don't want you munching on celery sticks during your feeding window.
6. You're not tracking your food
I know this sounds tedious especially if you've never done it before. But you can't control what you can't measure.
For example, there's a big difference between a "spoonful" of peanut butter versus an actual tablespoon of it.
Again, this goes back to eating blocks of cheese or eating nuts out of the bag just because you're fasting. Or you actually seeing what a 4oz serving of protein looks like. This isn't a free for all just because something is deemed as being healthy.
You still have to pay attention to what goes in your body. You just need to do this a couple of times just so you have an idea of what certain measurements look like.
7. You're relying on crutches too much
I'm talking about using artificial sweeteners like stevia and drinking diet soda or "zero calorie" drinks.
A lot of people are extremely addicted to sugar. I know this first hand because I used to be one of them. And I was still using Stevia as sort of a crutch and I got to a point where I stopped losing weight. The moment I stopped relying on these crutches was when the I started losing weight again.
Time and time again, I also see this with all my students. The moment they gave up artificial sweeteners, they started losing even more weight.
Here's why artificial sweeteners, and this includes stevia, holds you back from losing weight.
It triggers the cephalic response in your body. Any time you put something in your mouth that tastes sweet, and that includes all artificial sweeteners, it doesn't matter if it comes from natural sources like stevia. Your brain lights up like a Christmas tree.
It will then send a signal to the pancreas to start producing insulin because your brain thinks there's food coming in. Because it just tasted something sweet.
But there's no food coming in. Your brain gets confused. So now, your brain has to send even stronger hunger pangs that you need to eat. You're inadvertently breaking your fast when you take artificial sweeteners.
That's why the idea of a diet soda or a zero calorie drink is one of the biggest lies in the fitness industry.
Again, I'm going to level with you on this. You can have some stevia if you're just starting out. But it needs to be pure liquid stevia. Not the cheap variety.
But I want you to treat it more as a training wheel. Eventually, you're going to want to delete it from your diet completely.
8. You're going from 0-100
This is one of the big intermittent fasting rules a lot of people break. That they go at it way too fast and way too hard.
But they're not yet fat adapted, they're not metabolically flexible, and this can actually start working against you. Because you're going to trigger your body's fight or flight response.
And this leads to two things.
1. You're miserable
2. It can lead to binge eating
You're not a light switch. You're more like a radio knob. You need to dial things down step-by-step.
9. You're not working out
It's entirely possible to lose weight without exercise.
One of my students was dealing with an injury which limited her mobility. So she focused on her diet and lost 25 lbs in 6 months. When she was back to full health, she added exercise into her routine and she's gotten even better results.
You cannot go through life and expect to stay healthy without exercise.
Having said that, there is a right way and a wrong way to do it. You should check out this video if you want to know more about this topic on further detail.
All you need to know about exercise is that you don't want to fall into chronic cardio patterns.
It's where you do workouts that are too hard and too frequently where you're spending countless hours doing cardio at the gym. Because you're then constantly triggering the fight or flight response in your body.
You have chronically high cortisol levels and i'm gonna explain why that's important in a second.
Instead, you want to focus on resistance training like lifting weights or you can just start with bodyweight exercises if you're new.
You want to focus on short duration high intensity interval training combined with low intensity cardio to get the most out of your efforts.
All you need to know is that focusing on the aforementioned ways of exercise triggers a big growth hormone response in your body. A 24 hour fast for example also increases testosterone by up to 180%.
This is something that you want to happen because growth hormone has a lot of beneficial effects in your body.
Some of these benefits include increased exercise capacity, improved bone density, it builds muscle mass, it increases your metabolism, and it's a generally recognized anti aging hormone.
If you exercise while fasted, you amplify those benefits.
Here's one of the most important intermittent fasting rules to remember. Fasting is for fat loss, exercise is for building muscle. You want to do both.
10. You're chronically stressed
Chronically high stress levels is a major killer of your weight loss progress.
It can come from different forms whether you're doing chronic cardio patterns or whether you're dealing with chronic stress from life.
If you're chronically stressed, you're going to trigger cortisol which is your stress hormone. That's the fight or flight response hormone.
Your body floods your system with glucose because it's usable energy. It thinks that you're about to fight a bear. This isn't necessarily a bad thing because you can use that glucose to fight or run away.
But if you're chronically stressed, this is where it gets bad.
You always have glucose in your blood. Which now your body needs to produce insulin as a response. Which means that if you have chronically high cortisol levels from stress, you also have chronically high insulin levels.
Chronically high insulin levels leads to insulin resistance. Insulin resistance again opens up Pandora's box to obesity, diabetes, and cardiovascular disease. Also known as metabolic syndrome.
I'm going to give you a bonus one because just like stress, this is another secret killer that gets shoved aside.
11. You don't get adequate and quality sleep
We sleep for about a third of our lives. There's a reason why we evolved that way.
Lack of sleep messes with important fat loss hormones like cortisol, which again is your stress hormone. It messes with ghrelin which is your hunger hormone, and leptin which is the hormone that signals your brain when you're full. It also affects the amygdala which is the reward centre of your brain.
TLDR; You're more susceptible to temptations when you don't get adequate sleep.
Those hormones and your body in general, just doesn't work the same when you're sleep deprived. Causing you to feel hungrier and crave the worst food the entire day.
Nobody wakes up from a late night out feeling rested and refreshed. It's the complete opposite.
There's research that shows that when participants cut back on sleep over a 14 day period, the amount of fat they lost dropped by 55%.
All research about lack of sleep show one constant thing. The less you sleep, the more you weigh.
Rules are made to be broken. Intermittent fasting rules are no different. MIistakes are bound to happen. That's just part of life.
If you avoid all the intermittent fasting mistakes I just mentioned, you're going to give yourself a real fighting chance when it comes to finally losing all that stubborn weight.
As always, if this was helpful, share it with a friend who could benefit from it as well!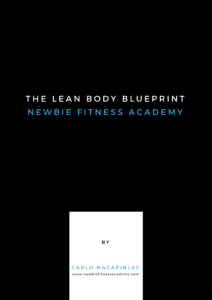 Need More Help?
Use this simple 4-step process to melt ALL the fat around your stomach and look good shirtless WITHOUT going on a crazy diet or wasting hours at the gym. Get the Lean Body Blueprint here for free!
PS. Have you nabbed your copy of The "No Diet" Diet yet? It's awesome, I promise.
Click HERE
to get a copy today!