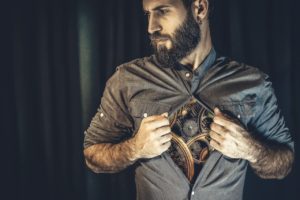 It's been asked over and over.
"How do I lose weight?"
While there are many ways to do it, the guys from Spot Me Bro have quite an awesome take on it. Steps one and two are your usual suspects:
Step one: No beer.
According to them, one beer equals seven slices of bread. Those carbs could add up real fast!
Step two: Portion control
This is pretty common practice. Most restaurant portions could probably feed a small village. How do you counter this problem? Pack up half of it as soon as you get it so you have lunch the next day.
Another great rule to follow is the 50/25/25 rule of eating.
Half your plate should consist of vegetables while the other half should be split between protein and carbs. If you follow this rule, you quickly realize that a plate of spaghetti and meatballs might not be the most balanced meal after all.
Want more tips? Click here to download our Ultimate Diet Hack Cheatsheet.
Step three is where they really hit the nail in the head. Watch the video to find out:
A broken heart definitely changes people.
But while it's a great way to motivate yourself to lose weight and make yourself a better person overall, it's not always the be-all and end-all. The guys from Spot Me Bro made a great point when they said:
"You realize that it's not about hitting your goal weight or lifting weights. It's about waiting, being patient, and trusting that life will slowly inch along and things will get better.
After all, change takes time."
Use it to fuel your fire but don't let it consume you. Be better, not bitter.
It's all about trusting the process, and the most important part IS the process.
Step four: No fruit juice.
Simple, right? 🙂
As always, if this was helpful, share it with a friend who could benefit from it as well!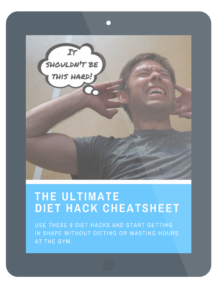 Need More Help?
Use these 9 hacks and start getting in shape without dieting or wasting hours at the gym. Get the Ultimate Diet Hack Cheatsheet here for free!